As the number of confirmed cases of the Wuhan coronavirus spiked over the past week, some property developers in Singapore with new residential projects ready for launch after the Lunar New Year, mulled over whether to go ahead or to wait.
"A property developer can't launch a project too many times because of the advertising and promotional (A&P) costs involved," explains Ismail Gafoor, CEO of PropNex Realty. "If that amount of money is spent in the initial launch and people don't turn up, that first round of bullets would have been used up without achieving the sales needed to carry on that momentum into the next few months."
Postponing a project launch is not be the best option either, especially if all the approvals have been obtained. The risk is in fact, even higher, says Gafoor. "It's not just the five-year time bar in which developers have to sell their projects," he continues. "The issue is that for every month that a project launch is delayed, the first-mover advantage it may have had, is diluted."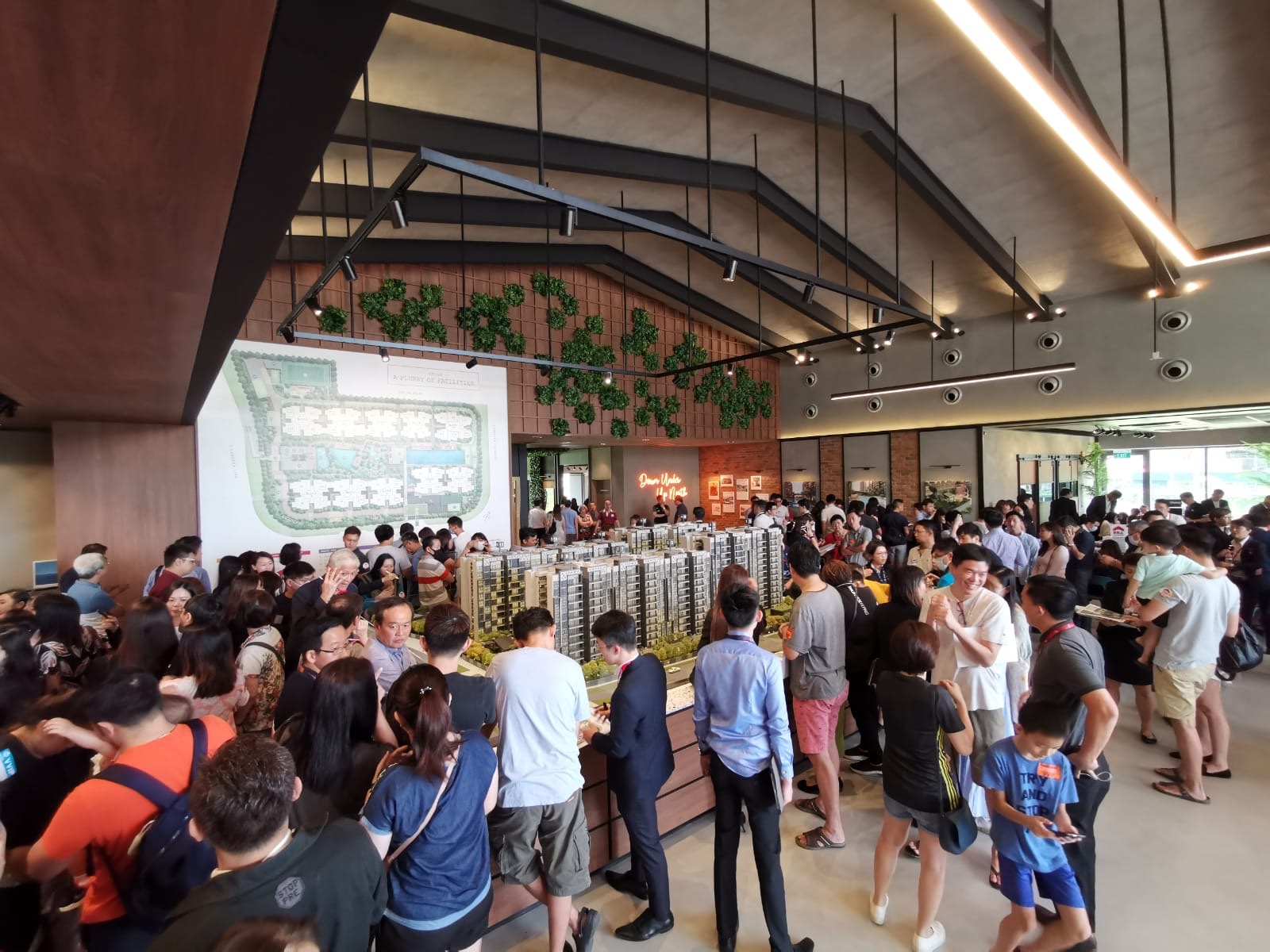 One property developer who went ahead with its preview and e-application on Jan 31 was Hoi Hup Realty and joint venture partner, Malaysian group, Sunway Developments. The joint venture opened the sales gallery of the 496-unit executive condominium project, Parc Canberra, that same day, and by end of the evening, about 1,500 people had visited the sales gallery.
"We were debating whether we should hold off our preview, but we felt that we shouldn't overreact," says Koon Wai Leong, general manager of Hoi Hup. "Life still has to go on with as little disruption as possible but with all the precautions necessary to protect everybody."
Due to "popular demand", the sales gallery opened one hour earlier at 10am instead of the original scheduled 11am on Feb 1, according to Hoi Hup. By 9pm, it had seen 2,200 visitors passing through the sales gallery. As of Sunday evening (Feb 2), a total of 5,781 people had visited the sales gallery.
For sure, there were some who had pulled out initially, but changed their minds after they saw the crowd and the precautions taken by the developer. "They then quickly rushed over," says Koon.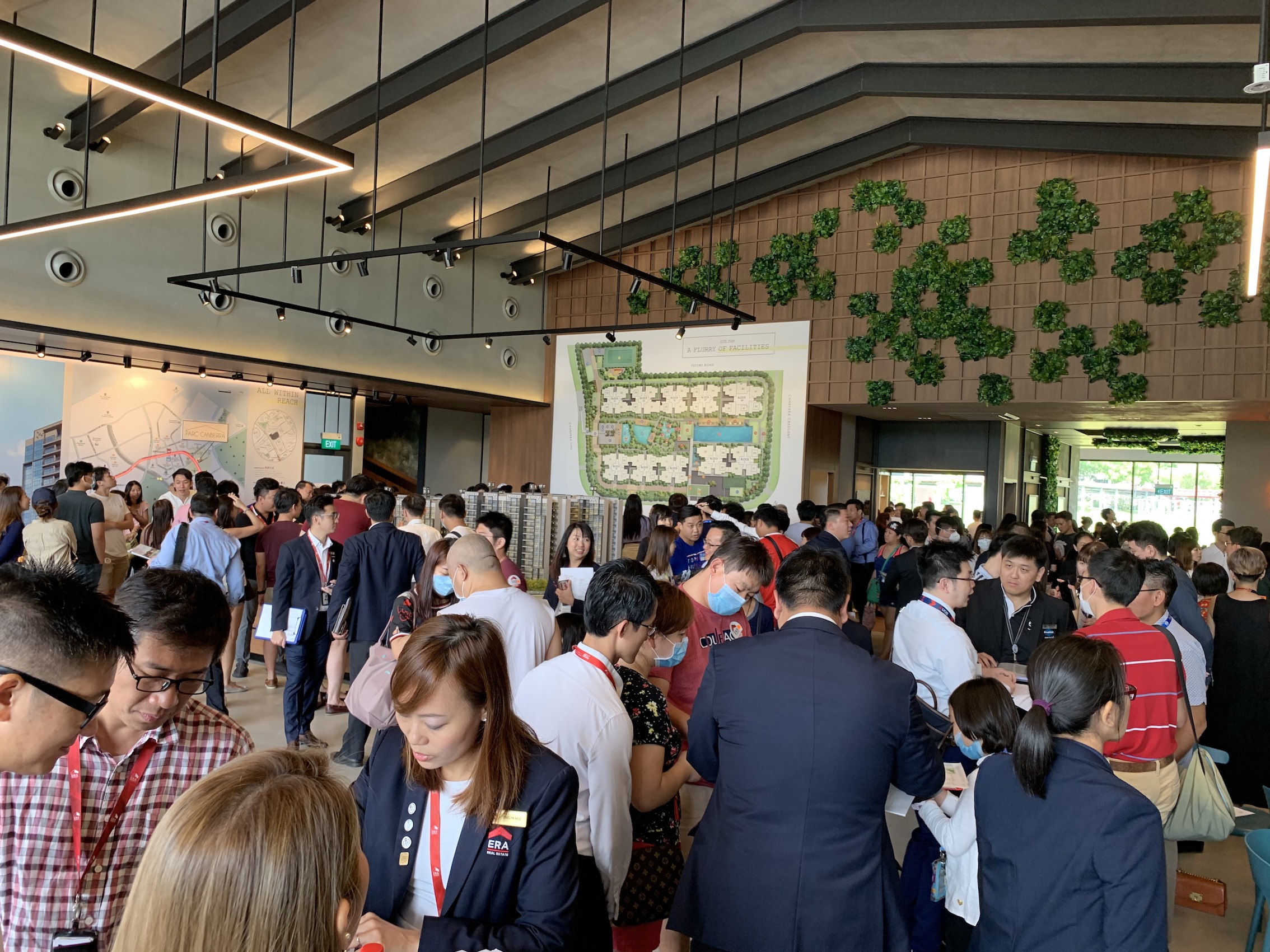 All visitors have to register at the registration tent before entering the sales gallery. They have to get their temperatures taken by one of the staff, and fill a contact tracing declaration form. This had been implemented during the Severe Acute Respiratory Syndrome (SARS) 17 years ago. Besides contact details, visitors have to declare whether they have travelled to China in the last two weeks or have visitors from China living with them. Those who have, are refrained from entering the sales gallery.
For further hygiene control, the developer has stepped up the number of cleaners and frequency of cleaning of the sales gallery and the showflats.
Among the visitors at the sales gallery, the number of unmasked faces outnumbered those wearing surgical face masks by about 10 to one. Given that this is an EC project, the buyers are all Singaporeans, note Koon.
Hoi Hup and its joint venture partner, Sunway Developments, believe there is still pent-up demand for ECs. "There was only one EC project launched last year," says Koon. "Parc Canberra is the first EC launch in the North for the last four years and it happens to be one of the few ECs to be within walking distance of an MRT station."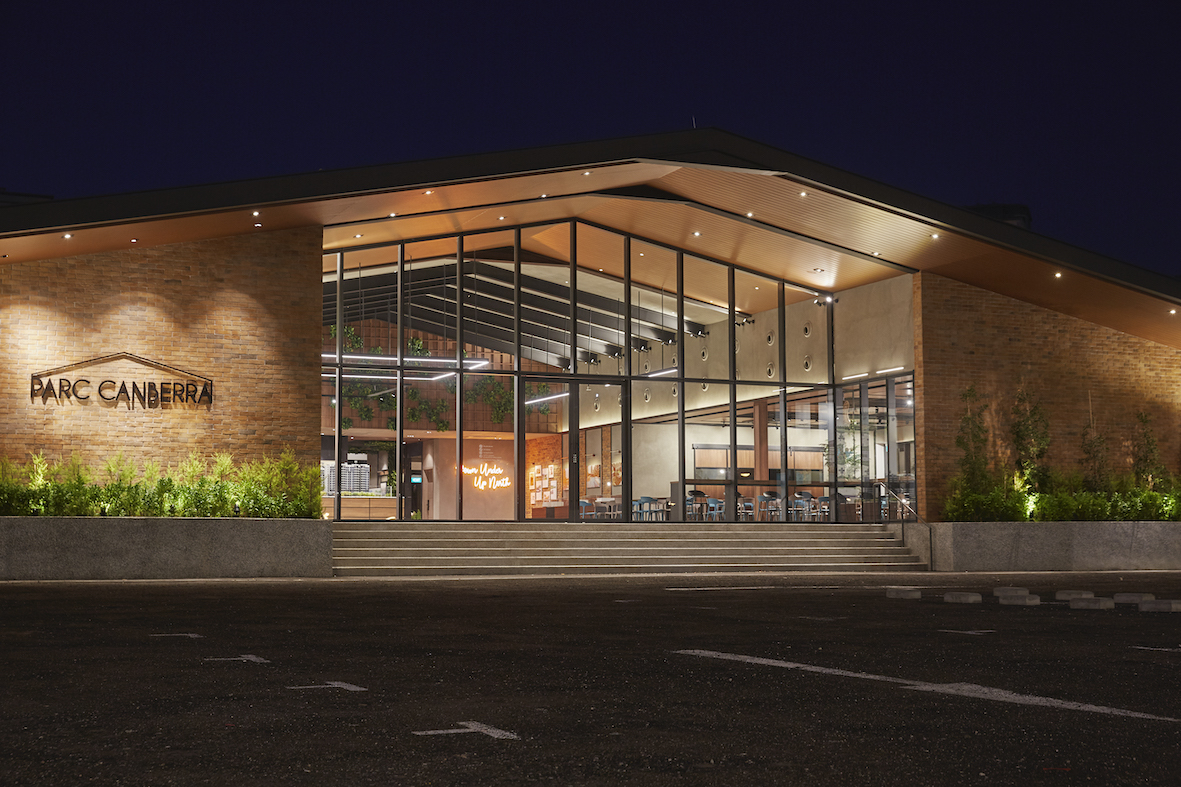 Parc Canberra is located at Canberra Link, off Sembawang Road and just across the road from the Canberra MRT station on the North-South Line.
Taking inspiration from the hipster cafes in Melbourne, Australia, the sales gallery and the future clubhouse of Parc Canberra (named "The Barn") will have loft-style ceiling. Each homeowner at Parc Canberra will also be given a Nespresso coffee machine in their unit. Kitchen appliances are from Bosch, while sanitaryware and fittings are Duravit and Hansgrohe.
"We put in a lot of effort into the design to make sure it's appealing to upgraders and young families," says Koon.
Prices range from $855,000 for a three-bedroom unit to $1.568 million for a five-bedroom unit with utility and yard. The average price is about $1,080 psf. E-application will close on Feb 10, with booking of units to commence on Feb 15.
"I'm truly encouraged by the crowd," says PropNex's Gafoor. "It's a good start. And it's a demonstration for other developers who are thinking of whether to go ahead with their own launches or not. It shows that if they put in the right processes in place, homebuyers and visitors will be assured."
Source: Edge Property News