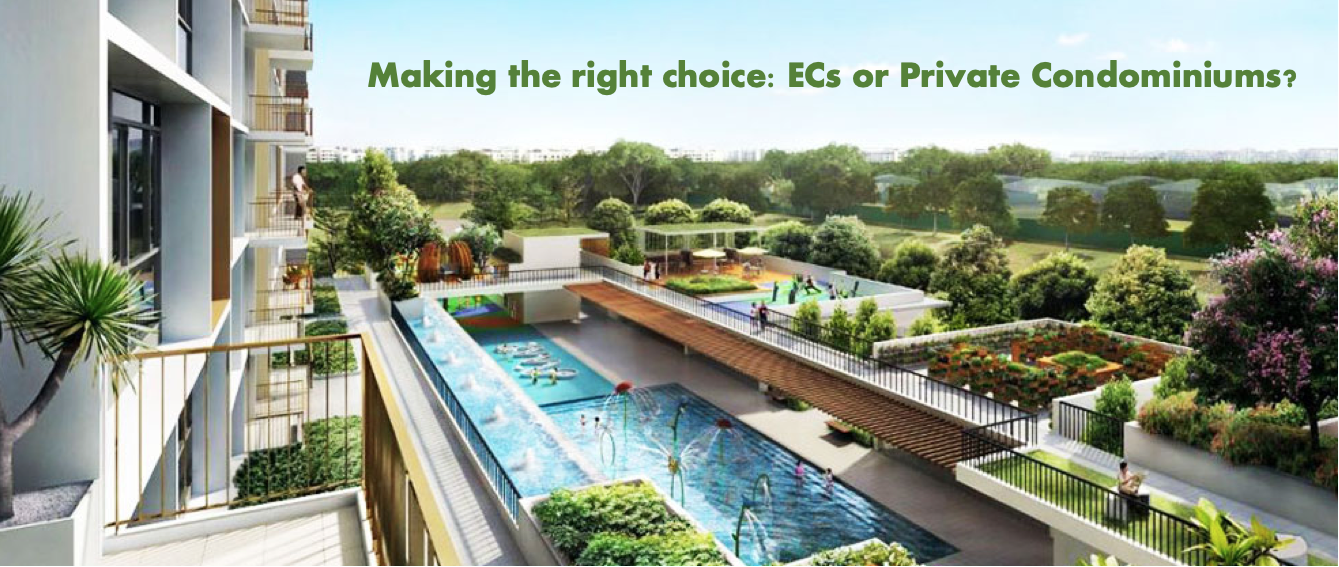 For many first time buyers, the concept of an executive condominium may be puzzling due to its special characteristics and eligibility requirements. If you belong to the sandwich class, where you find yourself seeking for better options than a HDB flat but unable to completely afford in a luxurious condominium – it seems that an EC is perfect for you.
What is an EC? 
ECs has been available since the early 90s after the government has recognised the need for there to be a more catered housing option for the sandwich class, in a bid to encourage homeownership in Singapore. With the increasingly affluent population that are looking for better housing options, ECs has progressively grown in popularity among Singaporeans.
Essentially, an EC is a public-private hybrid accommodation that consists of certain facilities, security and other advantages that comes with a private condominium, but also with the public nature of HDB flats (e.g. the eligibility requirements). As such, its price is ranged to be more luxurious than HDB flats but also more affordable than private condominiums.
Who is eligible to buy an EC? 
Given that ECs are popular due to the facilities it provides and the attractive price tag it comes with, there are numerous eligibility requirements that comes along with the purchase of ECs. For one, there are the following criteria to look into:
You or your spouse is a Singapore Citizen
Your household income must not be above $16,000 (revised)
You have not owned any property, locally or overseas, in the last 30 months and you do not own any property now
You have not owned > 1 HDB/DBSS or EC flat previously
In addition to that, other HDB specific requirements also need to be adhered to as well. For one, you will need to fulfill one of the following schemes:
Public Scheme: you form a family nucleus with either your spouse (and children, if any), your parents (and siblings, if any), or solely with your children (granted that you have legal custody).
Fiance scheme: you are applying with your fiance / spouse-to-be.
Orphan scheme: you are an orphan and you are applying with a sibling.
Joint Singles Scheme: You and up to 3 other co-applicants apply together, provided that all of you are single (unmarried, divorced or widowed) and are Singapore citizens of at least 35 years old.
Finally, do note that applicants for an EC will be required to be at least 21 years old and the CPF Housing Grant for singles is not available when buying an EC.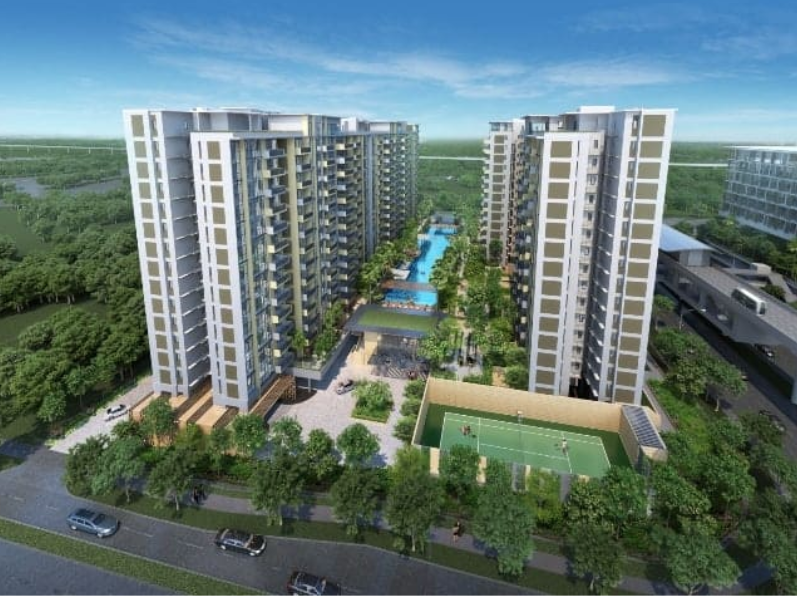 The dilemma 
However, for some of you that afford both ECs and can also stretch a little more for a private condominium, you may wonder if you should forgo one for another. Taking many considerations into perspective, here are a few scenarios and situations you can contemplate on before you make the decision to commit to either.
For one, ECs are physically similar to private condominiums by sharing some of the same facilities, including the coveted swimming pool, garden lawns, tennis courts, and even gyms or for some, dedicated areas for themed gardens and alcoves. However, the key difference would be the restrictions surrounding ECs that bar it from being utilized as an investment tool: The Minimum Occupation Period (MOP). After all, the ECs were designed for living specifically for the sandwich class – that means that there are regulations put in place against buying and selling at a fast pace for a quick buck. In this aspect, anyone buying ECs will need to know that you have to stay in it for at least 5 years before you can sell it to another party. In addition, to prevent foreign investors from intervening, it can only be sold to Singapore citizens or Singapore Permanent Residents (PRs). However, foreigners will be able to purchase the EC once a full 10 years have passed – that is to say that after a decade of EC ownership, it will be open for sale in the free market. This may, to a certain extent, limit your ability to leverage on market prices and profit extensively from the sale of your EC.
The decision: Key attractive points 
However, other than the attractive price tag that is friendly towards any first-timers, ECs generally see a prospective capital gain once the decade is over. As previously mentioned, once the decade's worth of minimum occupation period is over, ECs will have their restrictions lifted and essentially bear the same nature as that of a private condominium. Given that ECs have a much lower price tag when bought during the ownership period, it also stands to gain much more when being sold in the free market. Therefore, think of it as a lucrative and worthwhile investment, but gains only to be realized after 10 years or so.
A closing note
When it comes to capital appreciation, investment prospects and the price point, ECs are definitely in a strong position to be considered, especially for first-timers that are looking to stay in it for the first few years before upgrading to another after a decade or so. Therefore, if you are interested in purchasing an EC, contact us and our team before the release of the up and coming new ECs – including the popular Parc Canberra EC and Anchorvale Crescent EC that are poised to take the property industry by storm in 2020.