Review of One Pearl Bank
Recently, we saw the development of a new property One Pearl Bank that gained popularity due to its city-fringe location and its proximity to numerous amenities like the future SGH medical campus. One Pearl Bank has already sold 32% of its units to date, with its price averaging at approximately $2,386 psf.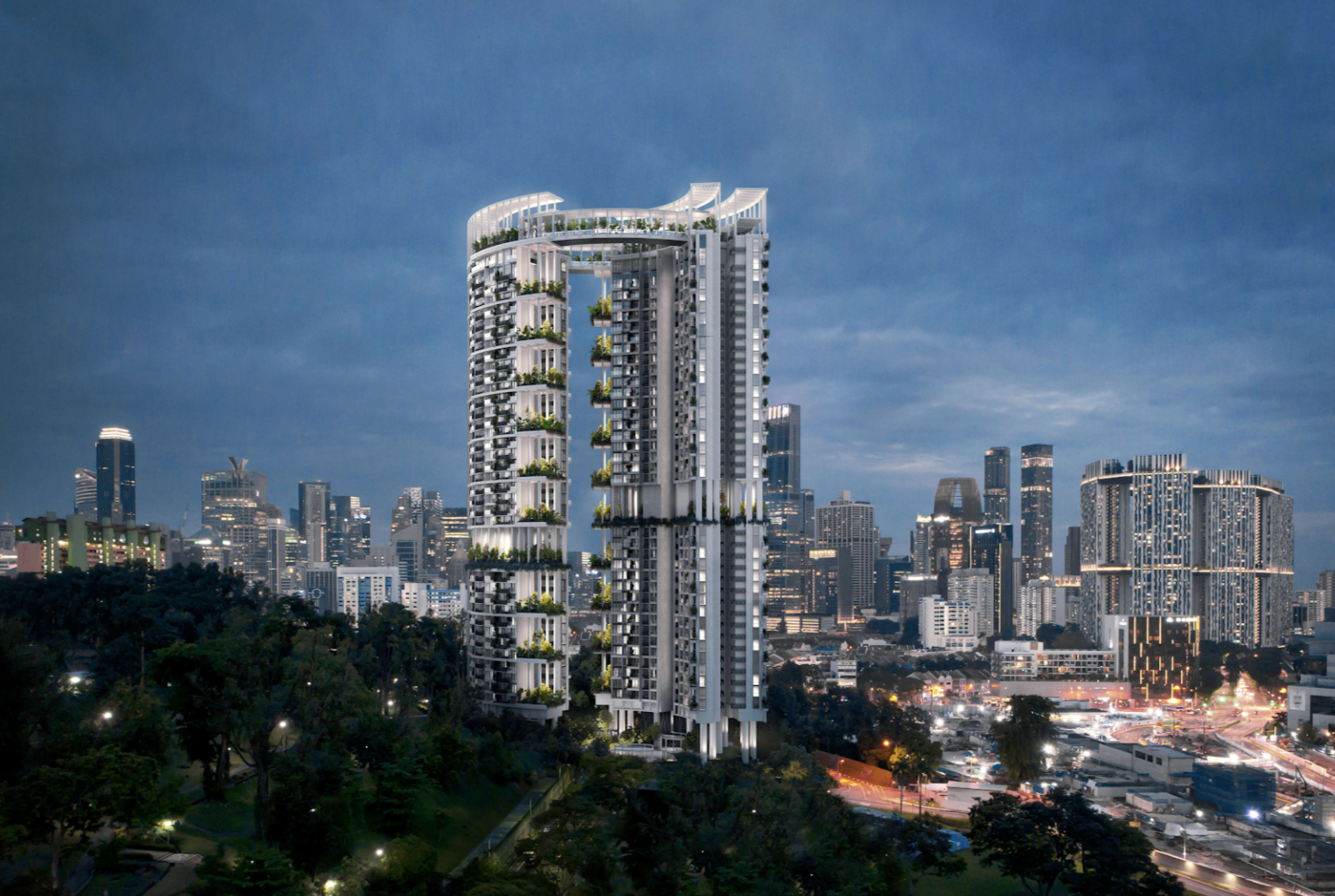 Details of the development
One Pearl Bank replaces the old structure on Pearl's Hill, and really piqued my interest since it was featured as the world's first vertical sky allotment gardens within a residential property. As it was developed by the multi-award-winning Serie+Multiply, it was clear that One Pearl Bank will have impressive designs that were hard to find elsewhere. Currently, One Pearl Bank features 774 units that range from studio apartments to penthouses of 430 to 2,800 square feet in size.
One Pearl Bank will feature two "gently curving" 39 storey towers that will be connected at the roof by beautiful sky bridges, completing the luxurious aesthetic of the residential property. One Pearl Bank will also be the tallest residential property within the area due to its height of 178m, which will mean that residents can have an unobstructed view across the city skyline.
One Pearl Bank is developed by Capitaland, which has residential developments across China, Singapore, Vietnam and Indonesia. Within Singapore, Capitaland's famous projects are mostly fully sold, which includes The Interlace, Sky Vue, Cairnhill Nine, Bedok Residences, d'Leedon and Victoria Park Villas.
Where can you find One Pearl Bank?
One Pearl Bank is situated just 6 minutes away from the Outram Park MRT station, which is connected to the East-West Line and the North-East Line as well. In the future, it will also be connected to the Thomson-East Coast Line.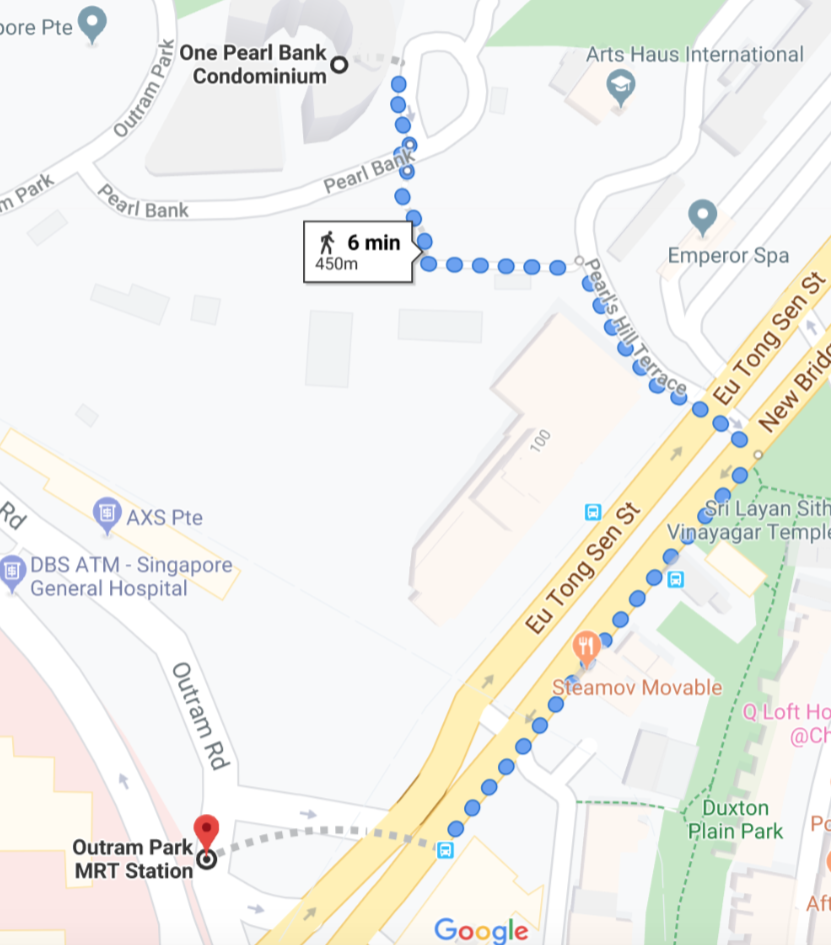 An interesting thing to note is that it takes only 15 minutes to reach Tiong Bahru MRT station, which is the home to numerous food spots, delicacies, and cafes lined up across beautiful lanes of Tiong Bahru area. Take a quick look below to see some of the famous eateries including Tiong Bahru Bakery that had a collaboration with Tiffany & Co before, or Drips Bakery Cafe and the Tiong Bahru Food Centre too.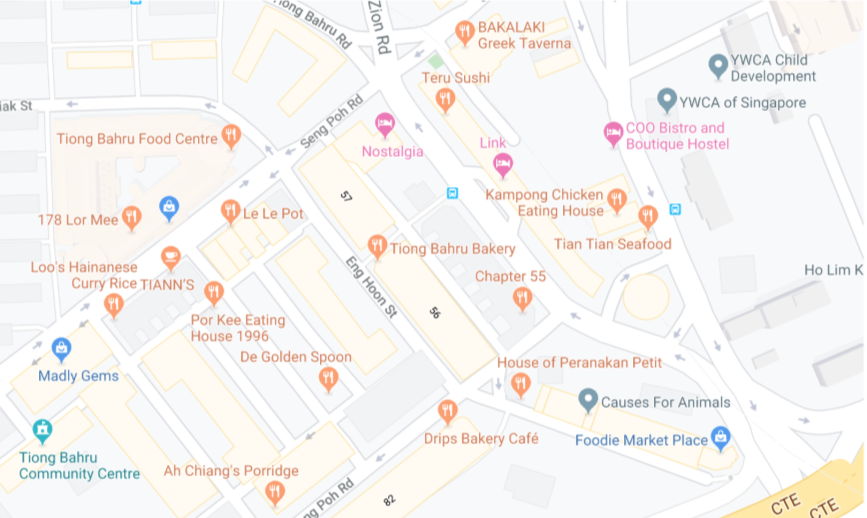 Attractive Advantages of the Property
It is evident that one of the greatest advantages of One Pearl Bank is the location, since it is located right beside the Outram Park MRT station that is relatively near to the central area. Bus services are also round the corner along Eu Tong Seng Street. In addition, other modes of transport will also be easy for you through the Ayer Rajah Expressway (AYE) and Central Expressway (CTE) too.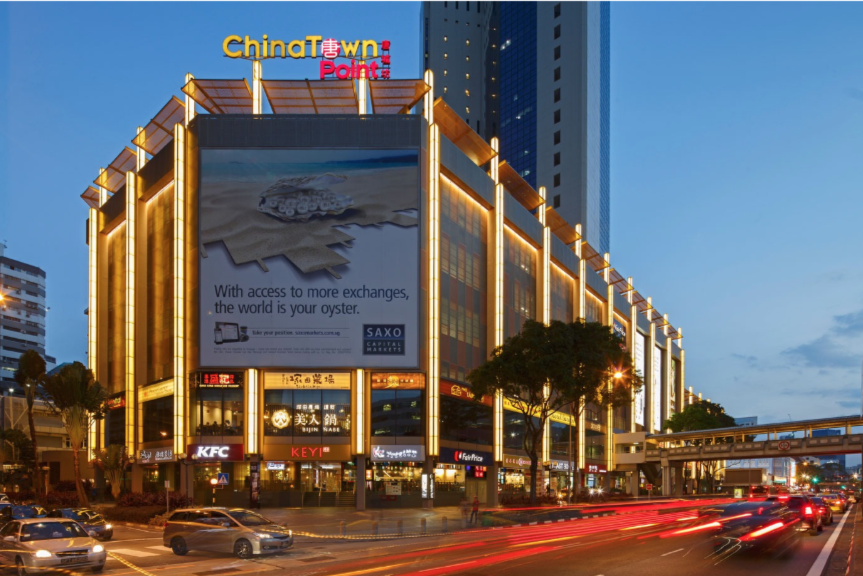 As for shopping and amenities, you can get close to other shopping outlets that will include People's Park Complex, Pearl's Centre, Chinatown Point and many more. In addition, additional options can also include Tanjong Pagar Plaza and 100am Mall as well. One Pearl Bank is also close to delicacies found at Maxwell Food Centre and the vicinity of Chinatown, which is also home to numerous cafes and the Michelin star Chicken Rice Store.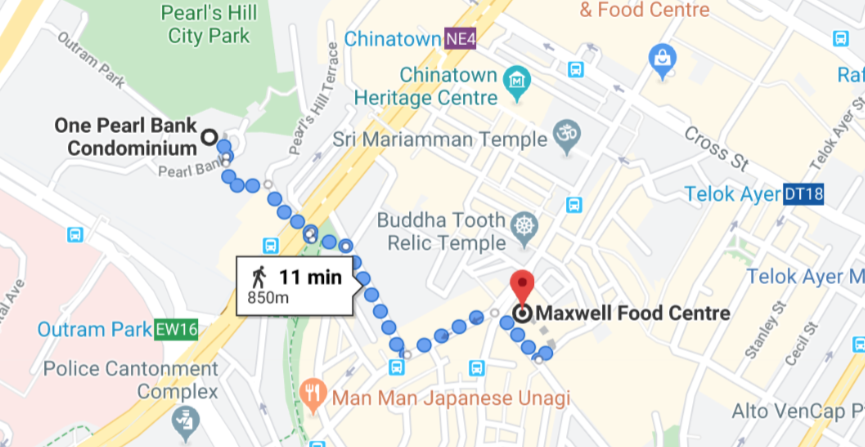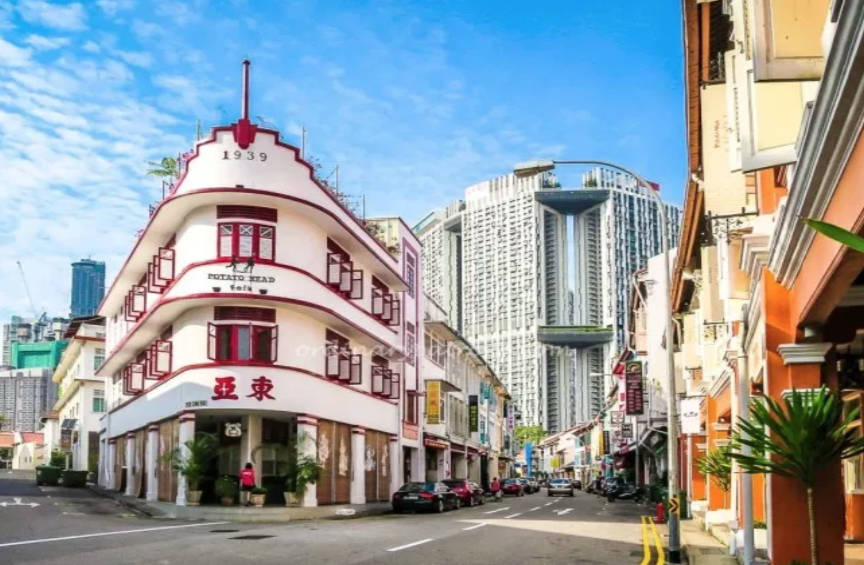 If you have family members that are schooling or receiving education, there are a few reputable schools in the area that you can consider for your loved ones:
Chatsworth International School (Orchard)
Overseas Family School (Ofs)
Inspiration Design International School
Cantonment Primary School
River Valley Primary School
Zhangde Primary School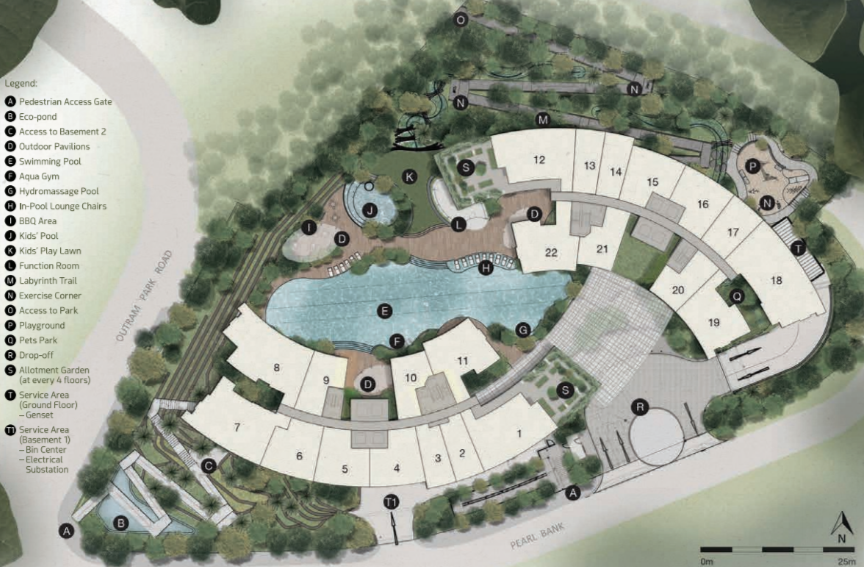 There are other attractive points that you can consider when it comes to One Pearl Bank, which include the amenities that it provides. Due to its unique design, One Pearl Bank has a series of sky allotment gardens that are delicately and strategically aligned vertically at one edge of each tower, up to a total of 18 gardens. This will consist of over 200 plots for residents to grow their own plants. In addition, the two towers will also feature sky terraces and roof gardens along with other facilities to make full use of the city skyline view.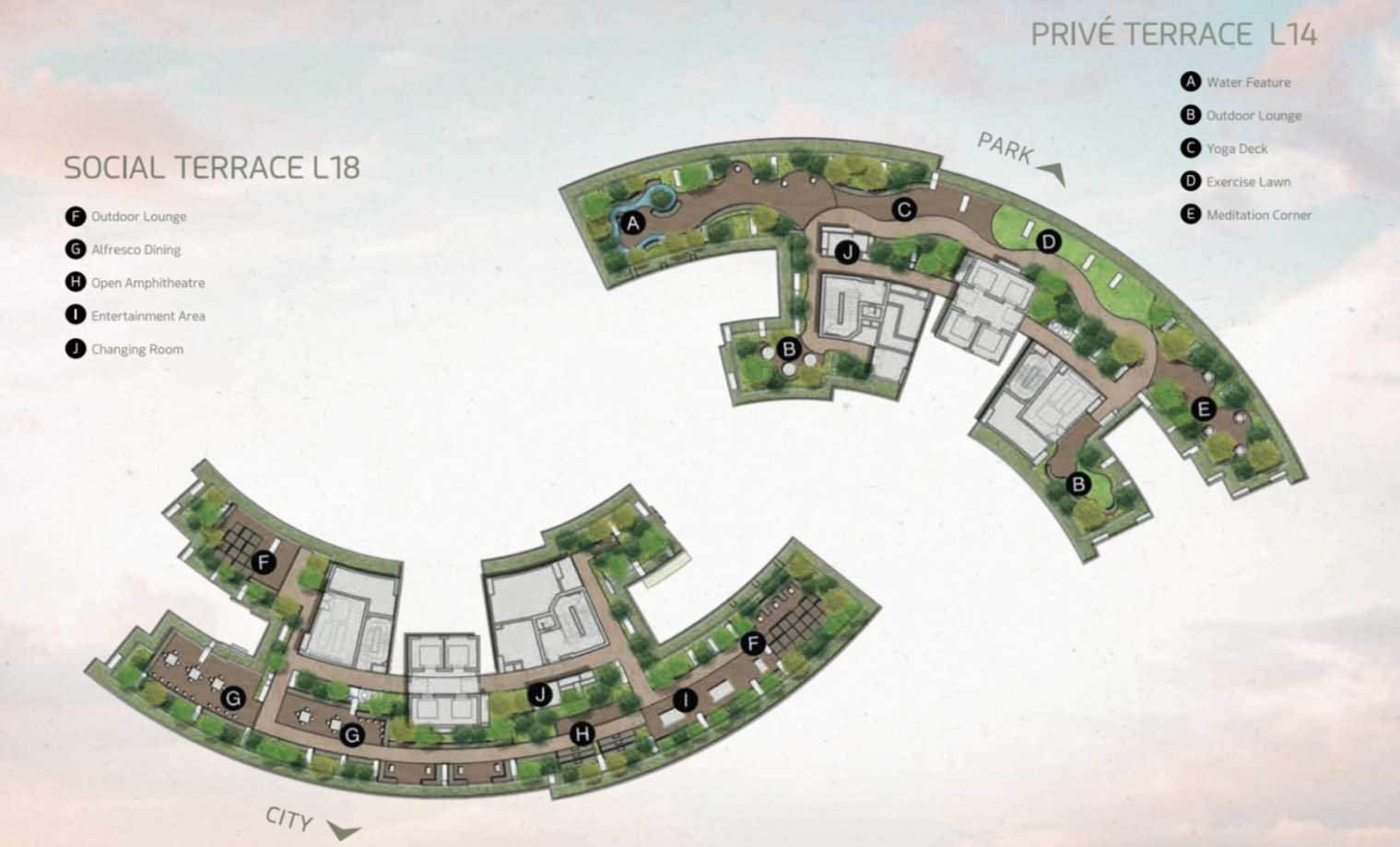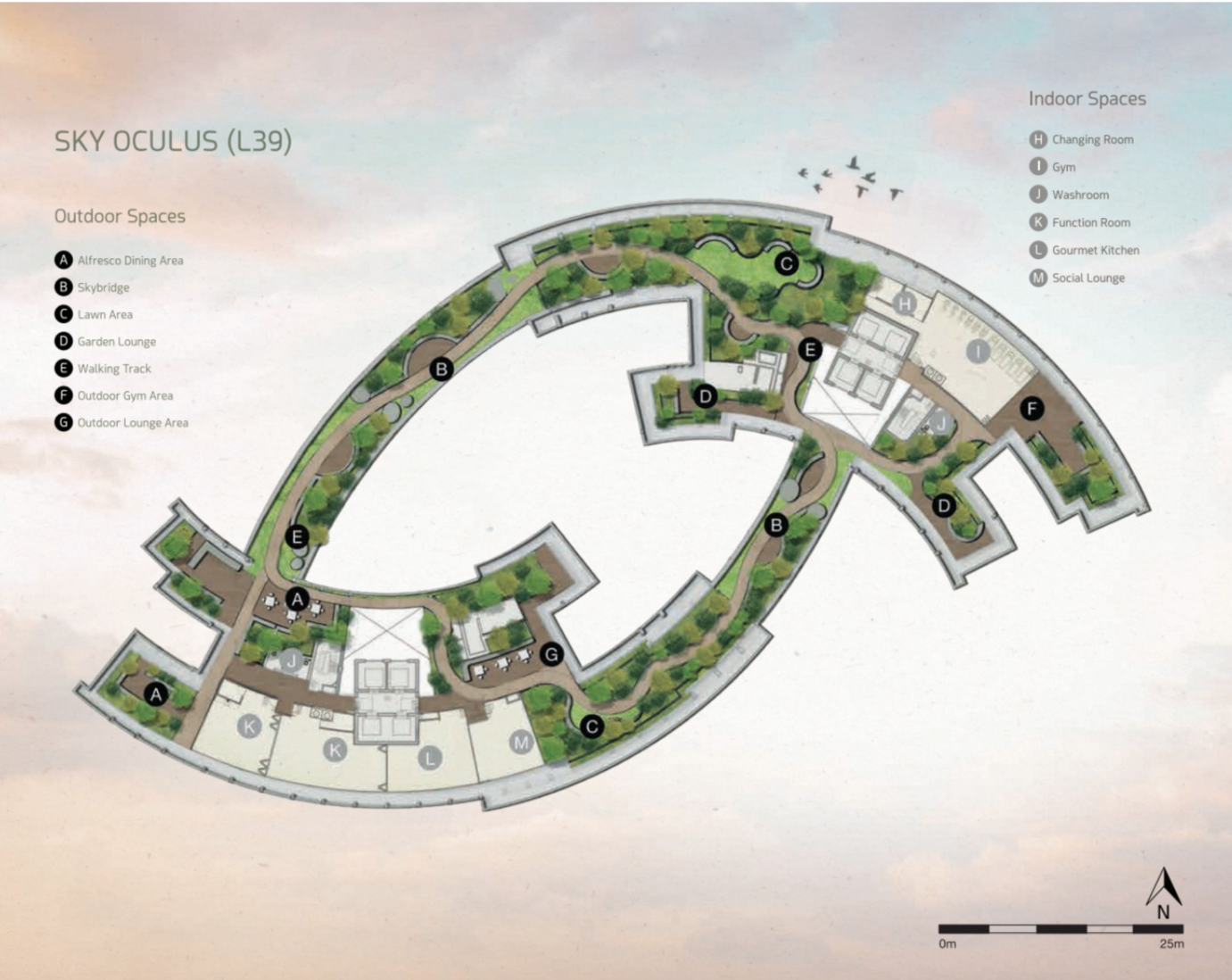 Final Thoughts on One Pearl Bank
Given that there are 778 units in One Pearl Bank, it is expected that the amount of maintenance costs for the extensive facilities will be reduced significantly. Again, if costs over time are one of your concerns, this can be a factor for you to think over. Another key factor for One Pearl Bank would be its views, for it is set to be the tallest residential development in the Outram-Chinatown district.
One Pearl Bank – A comparison
One Pearl Bank, with its set of quality finishes and high floorplan efficiency to encapsulate the concept of living with nature, is definitely one of the most established developments to date. Located within Outram-Chinatown District, One Pearl Bank does command a good location and transportation route as it will be easy for you to travel to the Orchard Central area or the Central Business District (CBD), which can be a huge factor for you to consider if you want to measure against other properties that are situated further away from your workplace. While slightly pricier, One Pearl Bank remains within the average range considering that recent launches of Fourth Avenue Residences, Juniper Hill, Riviere are all between $2,400 – 3,200 psf as well.
Price …………… 4/5
Upside potential …………… 4/5
Location …………… 4/5
Transportation …………… 4/5
Quality …………… 5/5
Floorplan efficiency …………… 4/5