Review of Sengkang Grand Residences
Sengkang Grand Residences, with its attention garnered due to its extensive facilities, has been able to sell 216 units (approximately 77%) of the 280 apartments launched for sale over the weekend. The units were booked at an average selling price of about $1,700 psf.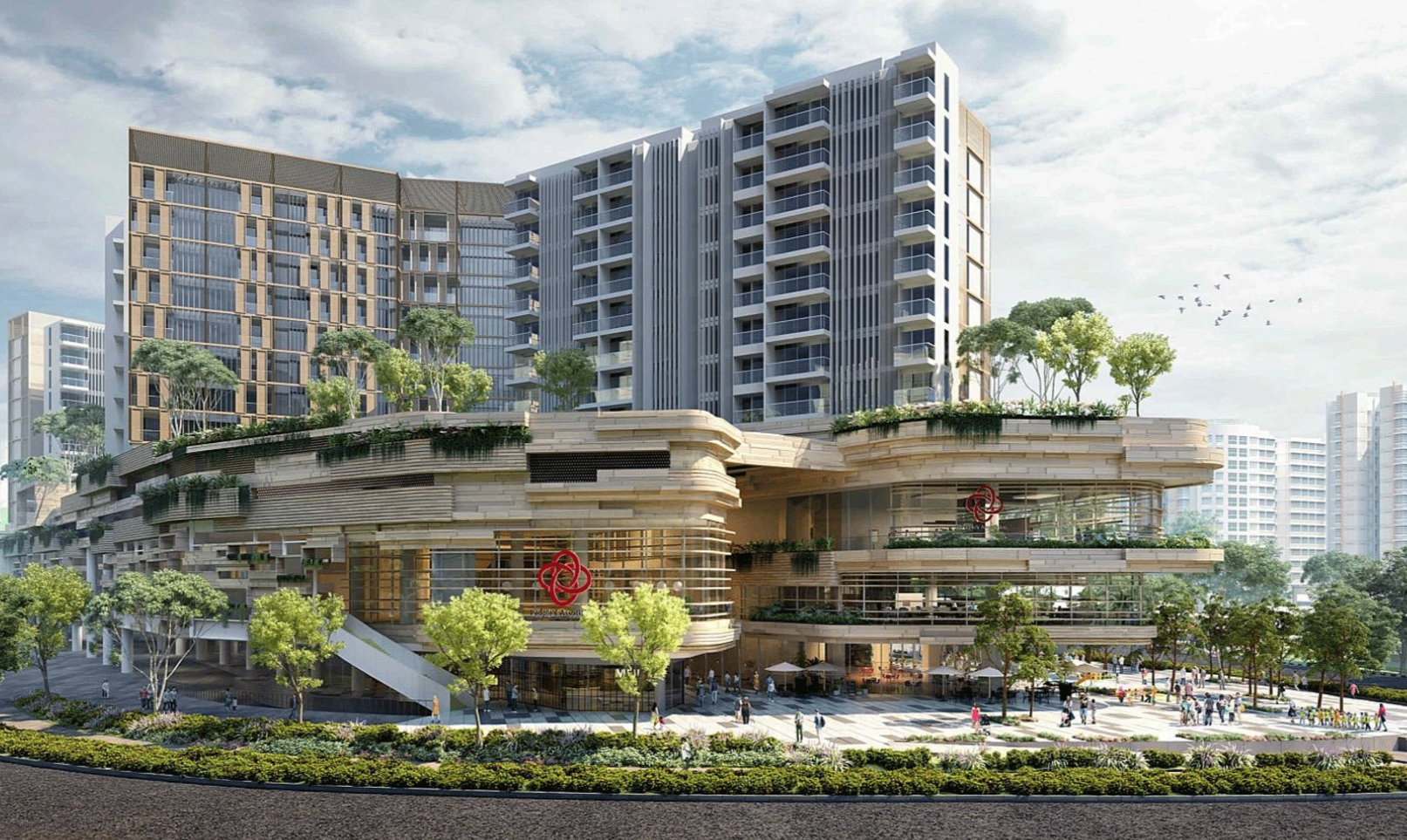 Details of the development
Sengkang Grand Residences is a 99-year leasehold development located within the district 19, with its address extending across 72, 74. 76, 78 80, 84, 86, and 88 Compassvale Bow of a total of 401,012 sq ft. Sengkang Grand Residences features approximately 680 units across 9 blocks of around 8 to 10 storey residential towers, and is expected to be ready by 30th November 2023. It will also have units ranging from 1 bedroom units with study up to 4 bedroom premium with flexi units for families of different sizes to consider.
Other than residential units, Sengkang Grand Residences will have a retail area across 10,000 sqm and a 1,000 sqm childcare centre, along with a community club area of 3,315 sqm, a bus interchange area of 3,315 sqm and even a hawker centre area of 3,300 sqm as well – truly an integration of work, life and play.
Sengkang Grand Residences is a prestigious joint venture by City Developments Limited and Capitaland, which are both very reputable in Singapore. City Developments Limited, a leading global real estate operating company with a network spanning 100 locations in 28 countries and regions. Capitaland has also numerous properties and shopping mall developments under their portfolio, which will also be perfect for this integrated development that is seen in Sengkang Grand Residences.
Where can you find Sengkang Grand?
Sengkang Grand Residences is within 1-minute walk to rach Buangkok MRT station, which is along the North-East Line that connects to key stations like Serangoon, Chinatown, Dhoby Ghaut, and many other MRT stations. Right beside Buangkok MRT station would be the Buangkok Square Mall, which is why there are numerous shopping and dining options within the vicinity of Sengkang Grand Residences.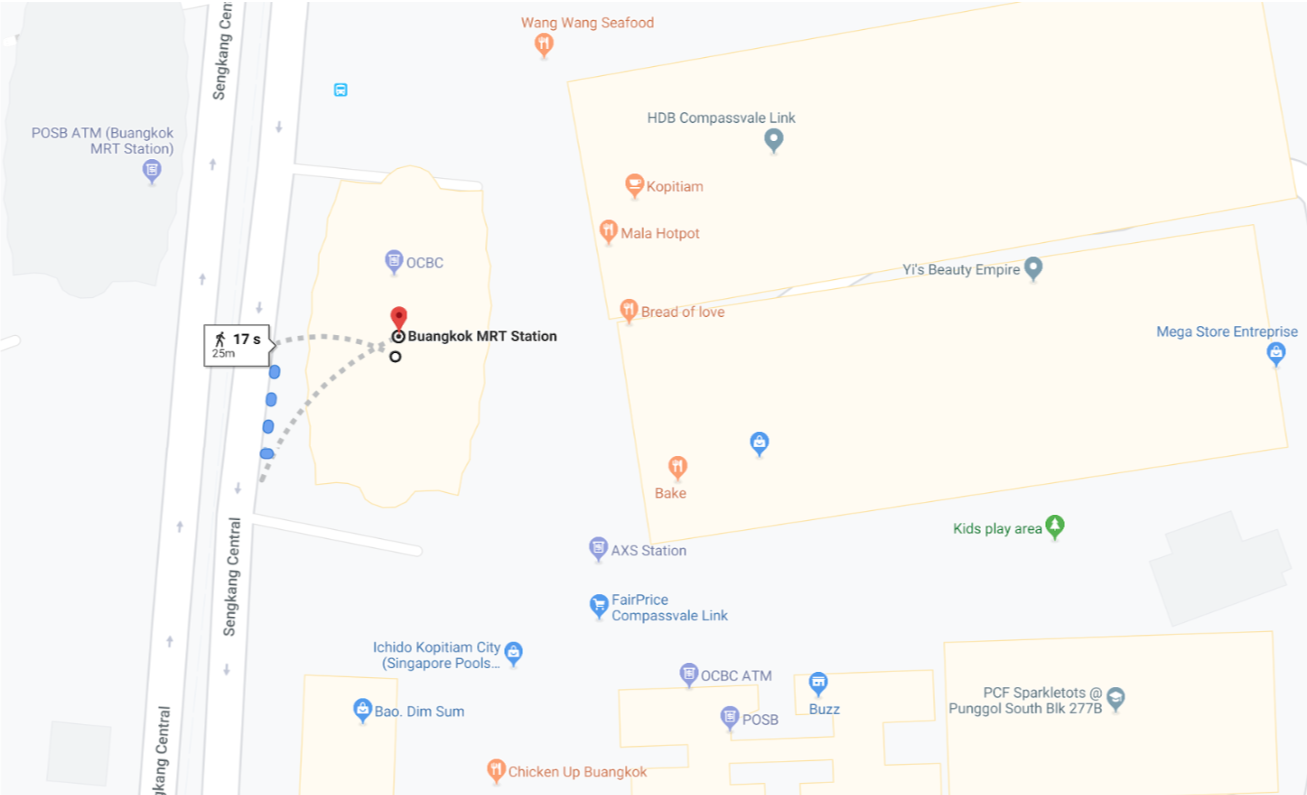 It takes approximately 35 minutes to reach Raffles Place, which is quite convenient considering that it takes 9 MRT stops to Dhoby Ghaut MRT station and make a quick transfer, perfect if you work within the Central Business District (CBD).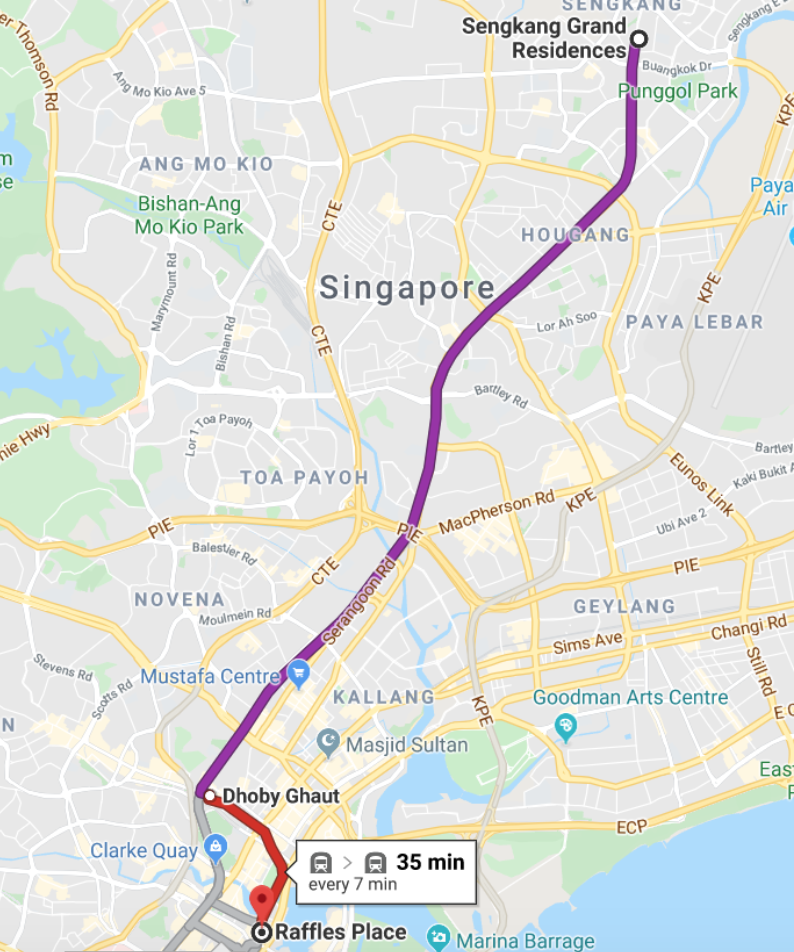 Sengkang Grand Residences also only requires a 33 minutes MRT ride to reach Orchard Central, which would be to take 9 MRT stops to reach Dhoby Ghaut MRT station directly.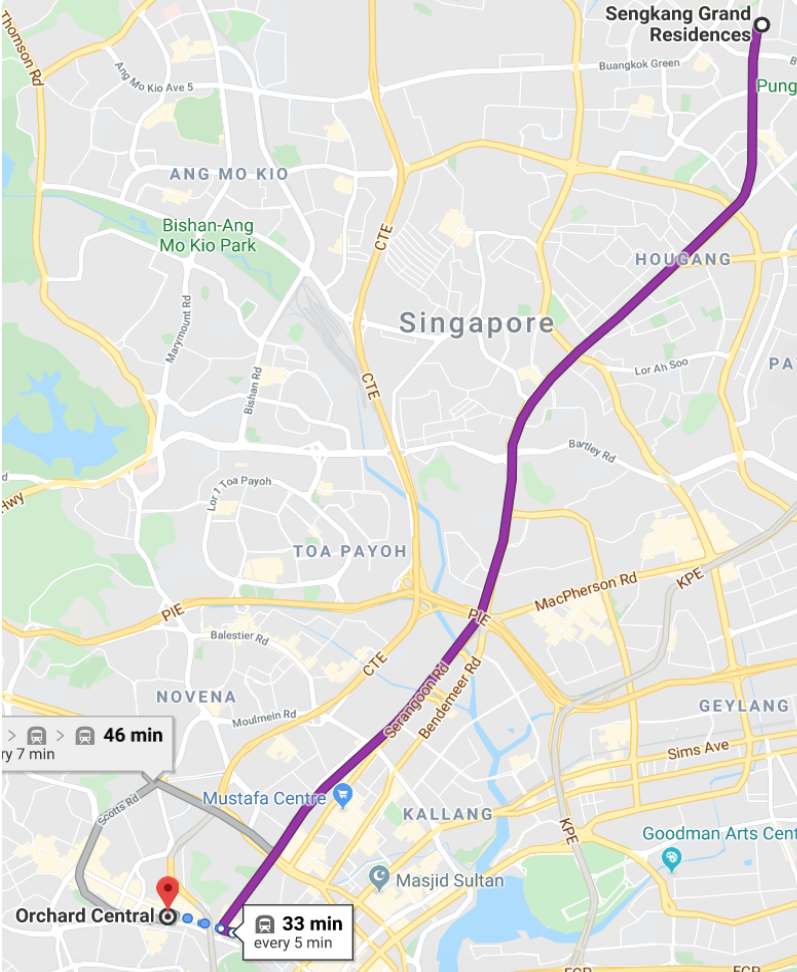 Attractive Advantages of the Property
A huge selling point for living at Sengkang Grand Residences would be due to the fact that you will live closely to the amenities and lifestyle options within the area like the Buangkok Square Mall or Compass One, making your life simple, easy and convenient. With regards to the transport, since is located right next to the Buangkok MRT station on the North-East Line, you can take the MRT station to key destinations across Singapore. Other nearby options also include a short 5 minutes MRT ride to Kovan and Hougang, which also have numerous lifestyle options too.
With the bus interchange built within the living space of Sengkang Grand Residences, reaching the Central Business District (CBD) area becomes convenient and easy at a short 20 minutes bus ride. In addition, if you have your own vehicle, you can also take the major expressways like KPE, SLE and CTE that will reach not only the central area but also the future Punggol Digital District and Seletar Aerospace Park too.
With the developing Punggol Digital District and the Seletar Aerospace Park, it is also expected that there will be new job opportunities in the area as well, including an observation that more than 28,000 jobs will be created within the area.
Given that it is near to Compassvale Ancilla Park, you can also get closer to nature and enjoy the available green spaces, playgrounds, walking trails and so much more with their loved ones. A great place to relax and recharge, you will love to host picnics or take a short stroll around the area.
When it comes to dining options, living at Sengkang Grand Residences is definitely the right choice with its extensive food choices to pick from. There are tasty treats from Kopitiam City that is right next to Buangkok MRT station, and also the hawker centre that is planned within the living space of the residence as well. In addition, there is also a 24-hour supermarkets to tend to your needs and daily meal essentials should you desire to cook your own meals.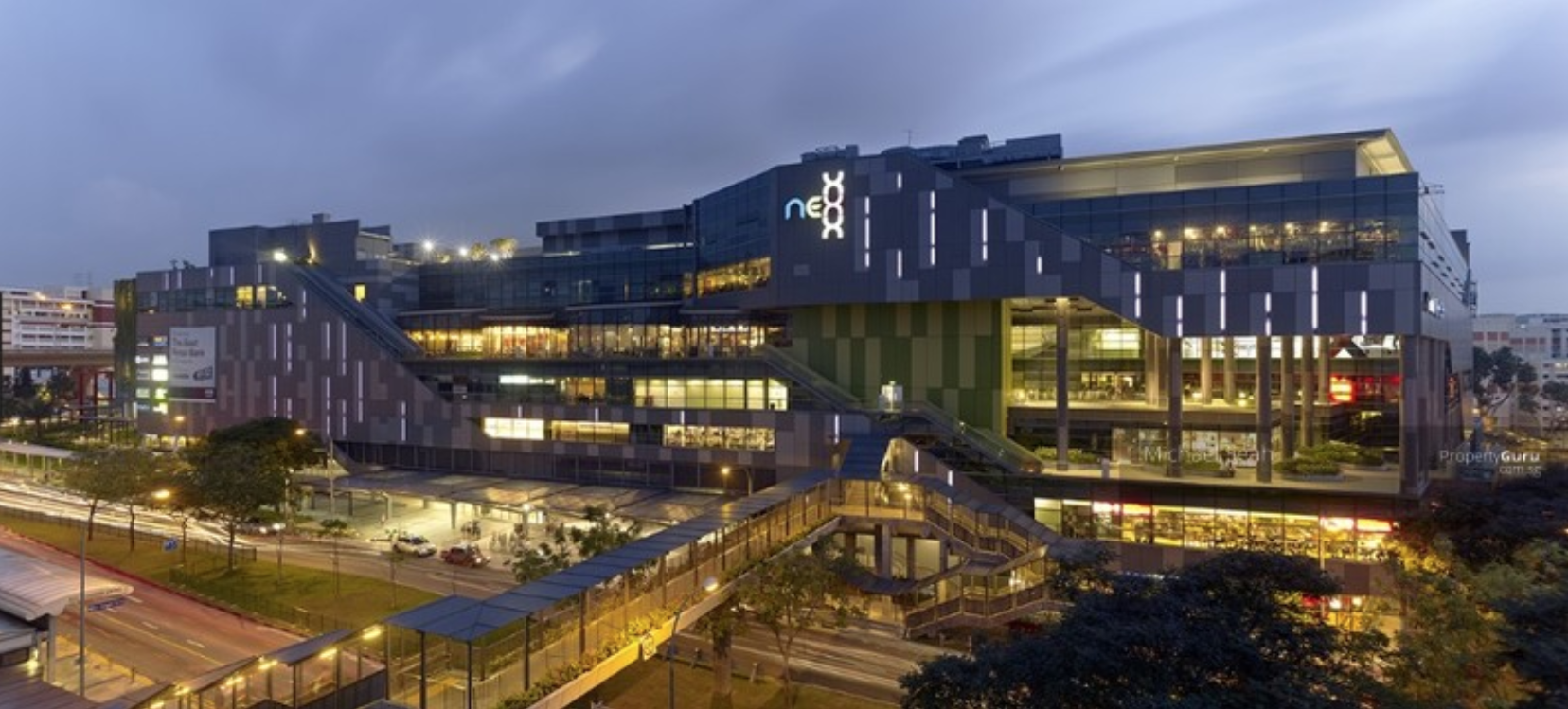 As for shopping options, there are numerous retail outlets and shopping centres including the Compass Point, Rivervale Mall and Hougang Mall to choose from. In addition, a short MRT ride will also bring you to the NEX megamall located at Serangoon, definitely another shopping haven to consider.
Finally, those with little ones in the family will also appreciate that there are numerous educational opportunities around Sengkang Grand Residences. For example, some of the prestigious schools that provide the best education include the following:
Palm View Primary School
Montfort Junior School
CHIJ Our Lady of the Nativity
Nan Chiau Primary School
Holy Innocents Primary School
Nan Chiau High School
Xinmin Secondary School
CHIJ Joseph's Convent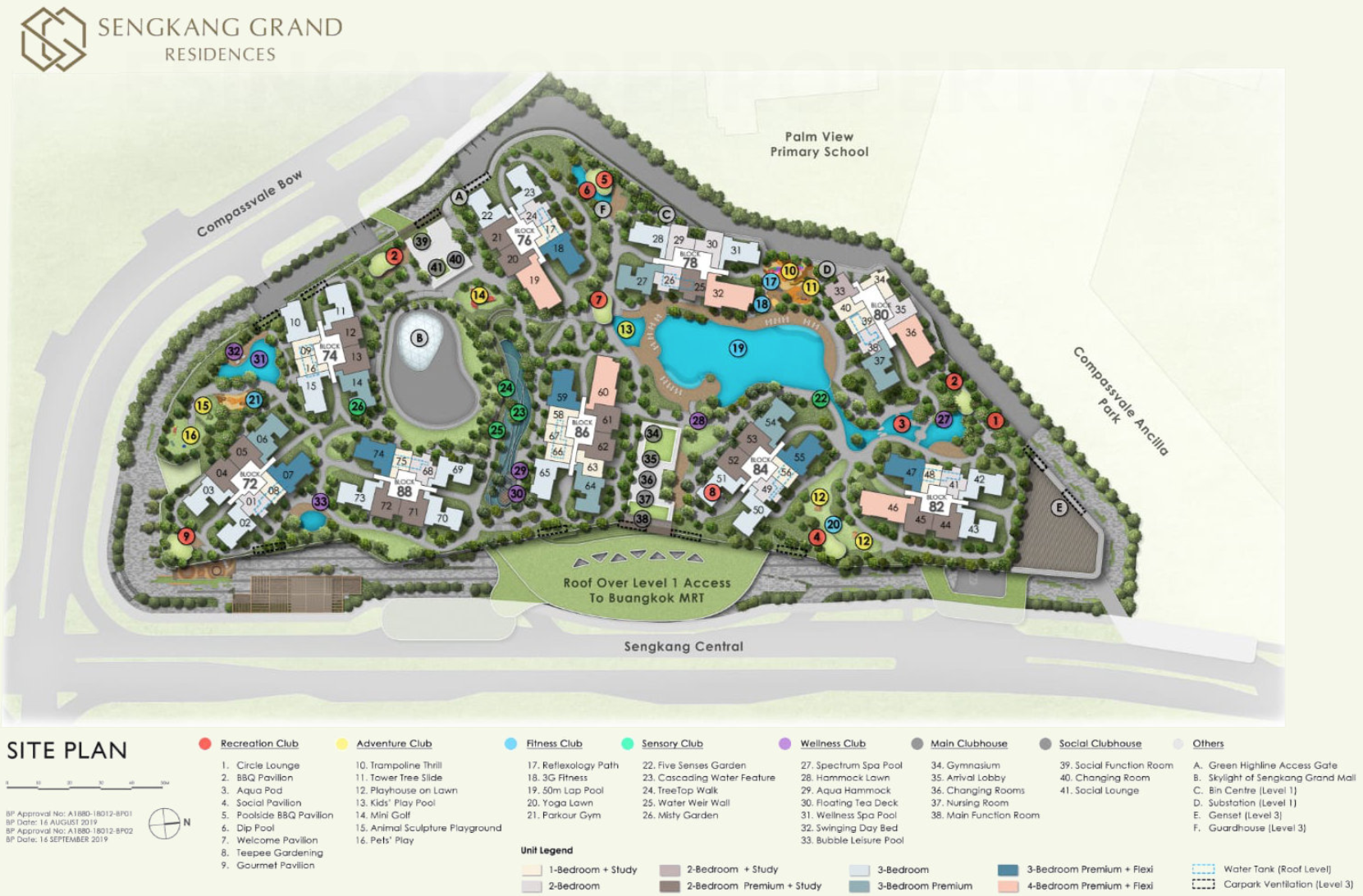 Sengkang Grand Residences also has another attractive point, which is the extensive facilities that it encapsulates within the whole development. For one, it has a recreation club, adventure club, fitness club, sensory club and wellness club. It also has a main clubhouse and a social clubhouse as well. Some of the highlights include the 50M lap pool, yoga lawn, trampoline thrill, tower tree slide, spectrum spa pool, hammock lawn, bubble leisure pool and social function room.
Sengkang Grand – A comparison
Sengkang Grand is also well positioned in terms of price given that it sells for approximately $1,700 psf, which is more affordable than other developments within the area like Affinity at Serangoon at $1,797 psf or North Park Residences at $1,778 psf. Given its great quality and floor plan efficiency, Sengkang Grand definitely packs a punch when it comes to the value and potential as well. Finally, the location and transportation is also no issue with its proximity to the central area as well.
Price …………… 5/5
Upside potential …………… 4/5
Location …………… 4/5
Transportation …………… 4/5
Quality …………… 4/5
Floorplan efficiency …………… 5/5