Review of The Antares
The Antares belonged to one of the new developments launched last year that led to the sales surge in September 2019, where a total of 1,270 new private homes were sold within a month. Naturally, a lot of attention was pointed towards The Antares, which is why we are going to conduct a greater analysis into this accommodation across various aspects.
Details of the development 
The Antares is situated along Mattar Road within the city fringe of District 13, which is an area that is rapidly transforming and developing to meet the needs of the nearby residents. This also implies that the residents of Antares will certainly see a growing value of the property and an increasingly convenient and comfortable lifestyle at Antares.
Antares is developed via a collaboration between Hock Lian Seng, Keong Hong Holdings and TA Corporation. Hock Lian Seng is a reputable developer that has a long history in infrastructure projects ever since their establishment in 1969. Being categorized by BCA as Grade A1 contractor for Building Works, they have undertaken construction of HDB, private residential and industrial projects. Next, Keong Hong Holdings is yet another reputable developer in the industry and has been in Singapore since 1983. The Group's principal activities include building construction, property and hotel investor and developer. Finally, the TA corporation also has a robust track record of more than 45 years. TA Corporation is an established quality property and construction group, with a growing suite of businesses in distribution as well as the provision of workers training and accommodation in Singapore and across the region.
Where can you find The Antares? 
The Antares is within walking distance from Mattar MRT station, which is situated along the Downtown Line well connected to other stations like Bugis, Expo and Tampines MRT stations. The short 3 minutes walk will definitely bring about added convenience for residents that prefer to take MRT as their mode of transport.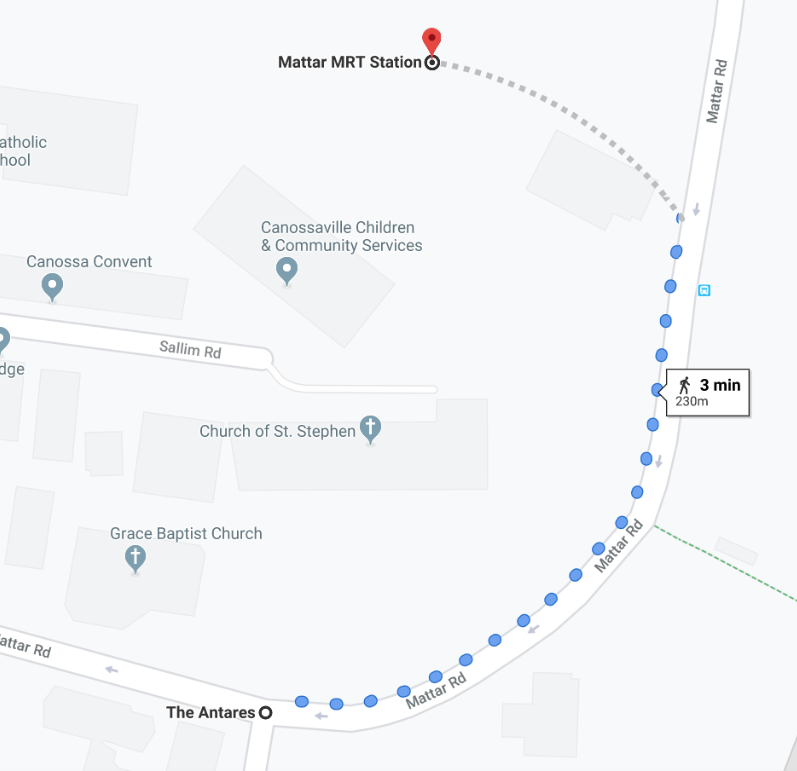 If you wish to go to the Orchard Central area, there is a direct bus from The Antares to reach Orchard area for a retail therapy, which takes approximately 35 minutes.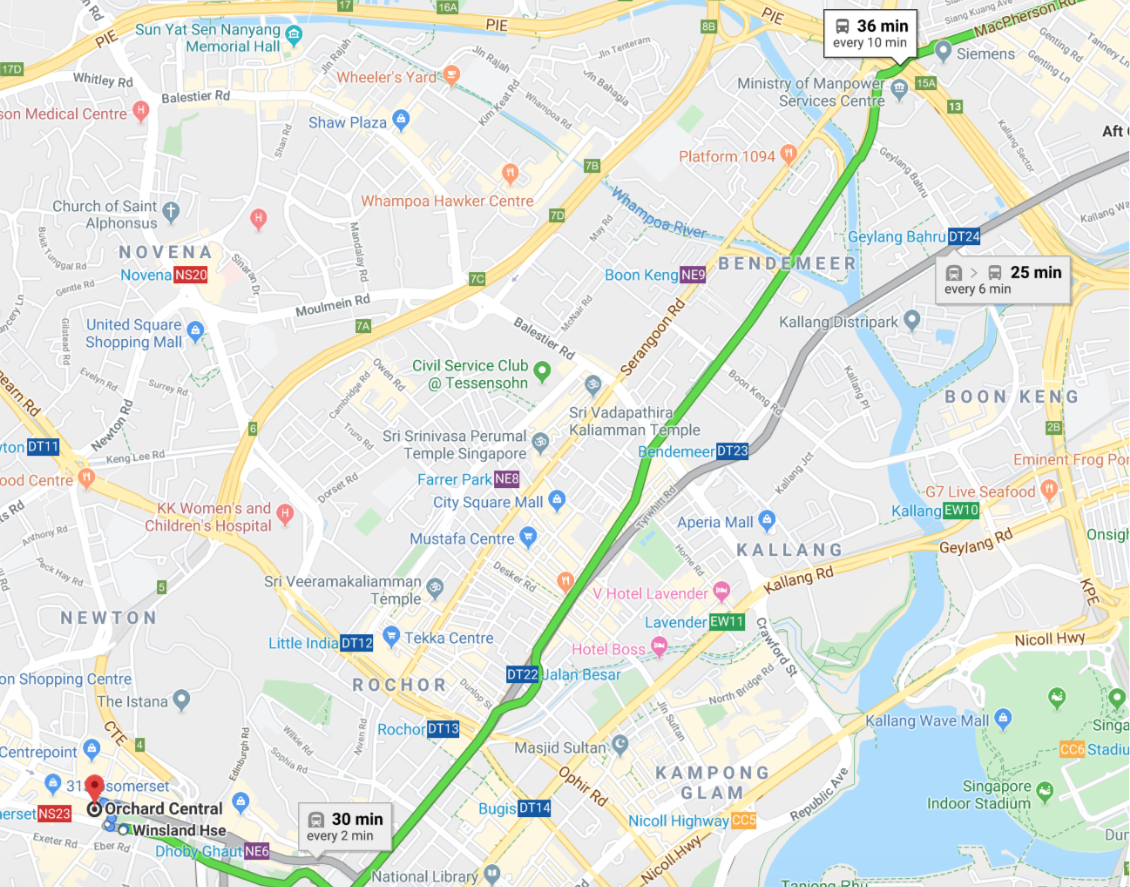 Next, if reaching the Central Business District (CBD) is a concern for you, rest assured that it takes only 24 minutes to reach Raffles Place directly through the Downtown Line.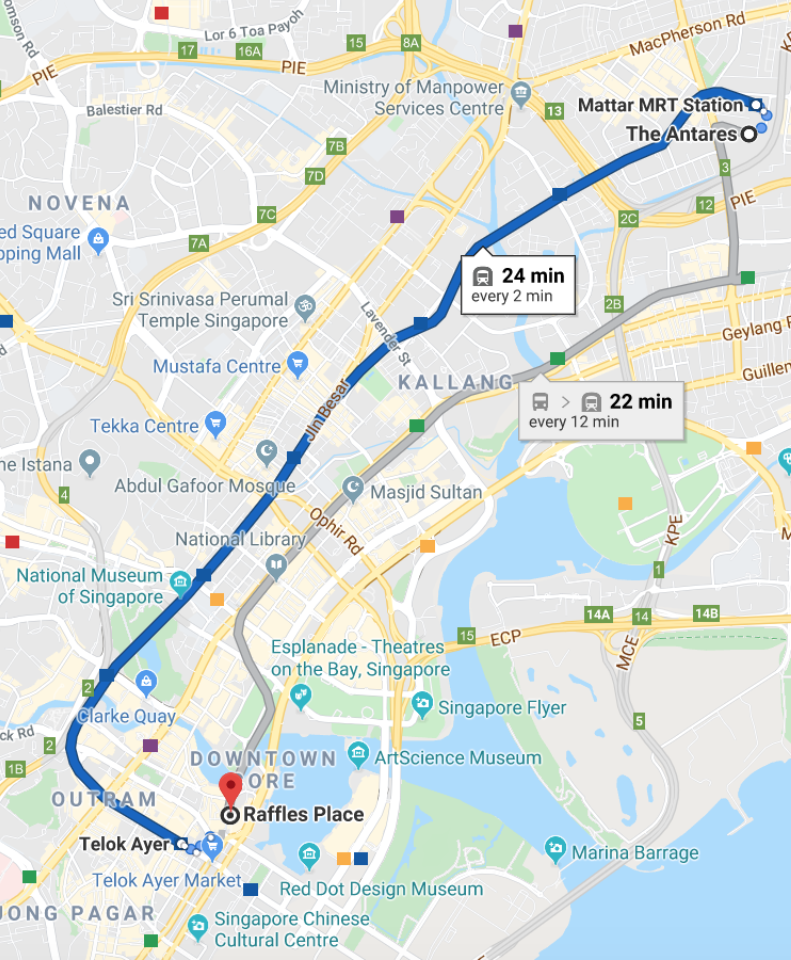 Attractive Advantages of the Property
The Antares greatest selling point may be its location that is rapidly developing for you to have better connectivity. With a short 3 minutes walk to reach the Mattar MRT station, it is easy to connect to other key stations along the Downtown Line. A short one MRT stop will also bring you to MacPherson, which also connects to the Circle Line. Another additional extra stop will also bring residents to Paya Lebar, which further links to the East-West Line as well.
If you are considering other transport options, you can take a quick drive to the central area since The Antares is connected to major routes such as Upper Paya Lebar Road, Kallang Paya-Lebar Expressway (KPE) and Pan-Island Expressway (PIE) and many more. Vehicle owners will certainly find living at Antares an unrivalled comfort and convenience.
As for shopping and dining options, you will be pleased to know that there are many such spots near The Antares. For starters, there is the Macpherson Mall that is just one MRT stop away. In addition, 2 MRT stops will also bring residents to Paya Lebar MRT station, which is near to Paya Lebar Square, City Plaza, and Singpost Centre.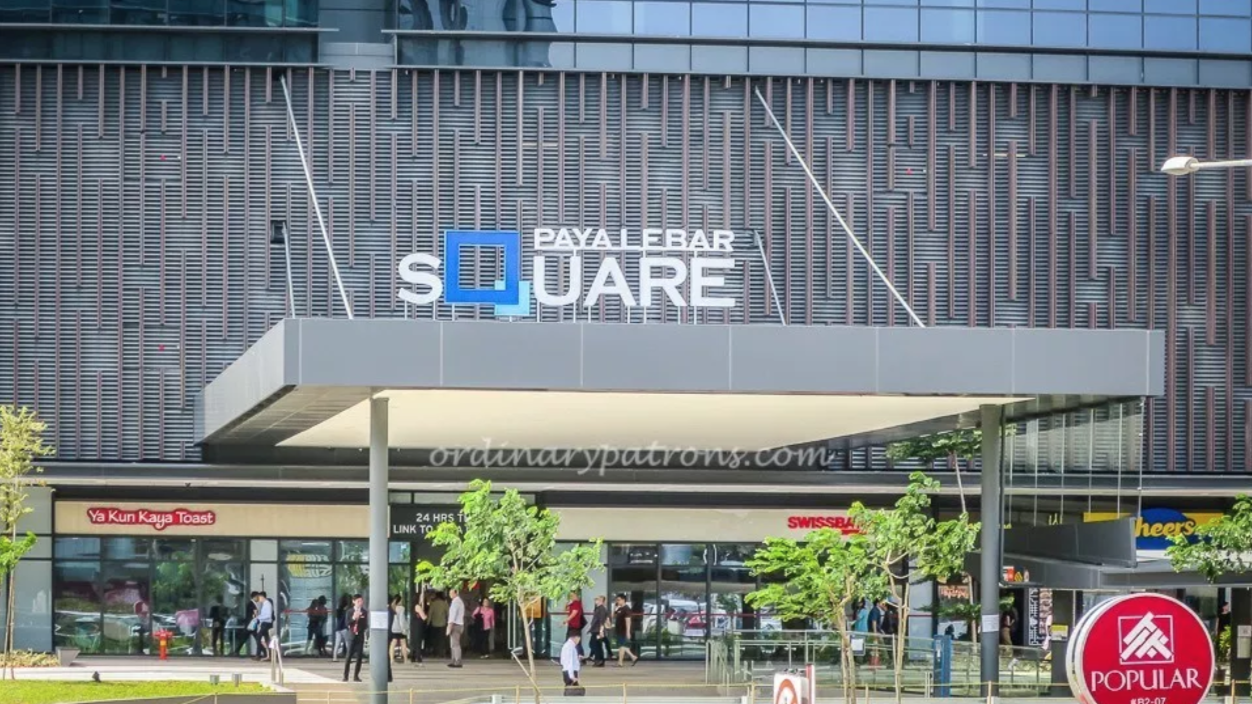 With the recent announcement of the development of Paya Lebar Quarter, residents can also look forward to the area developing into a bustling and vibrant area that is perfect for shopping, dining and all sorts of recreational activities. It is looking to house world-class office towers and over 200 retailers with indoor and alfresco dining experience amidst lush greenery and a great view across the horizon.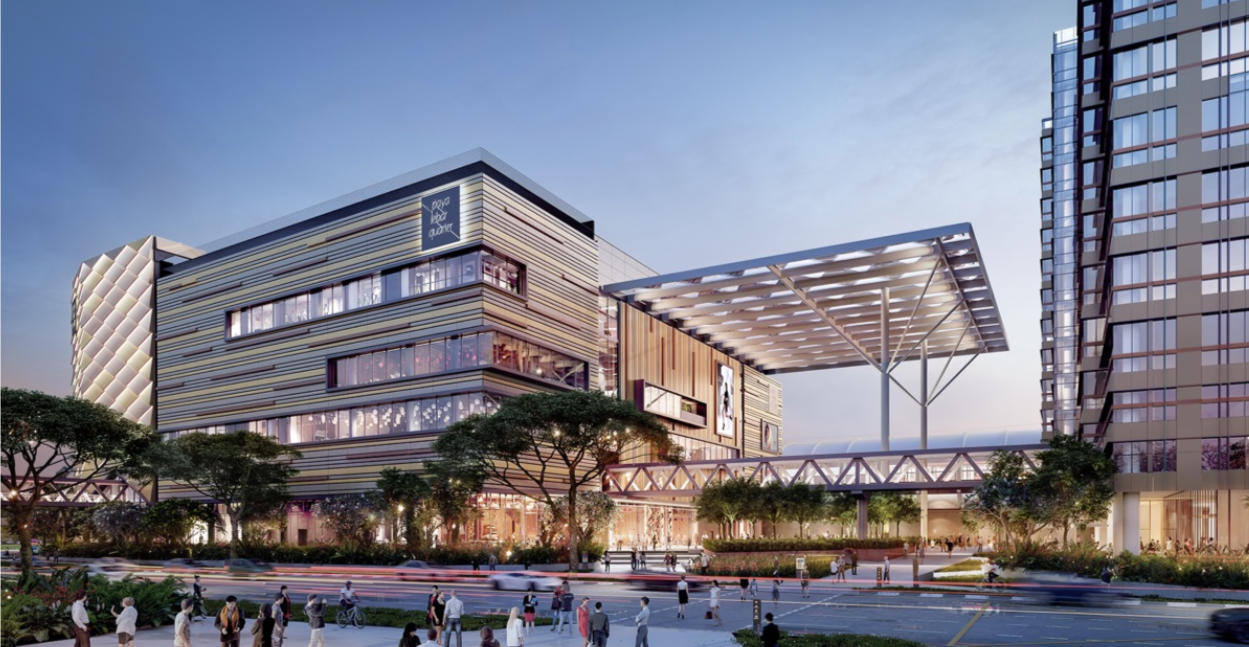 If not, you can also take a short trip to District 14 that also has the  Upper Serangoon Shopping Centre and many more along the area for you to explore and discover.
For the rest that prefers to have some family fun in the lush greenery and comfort of nature, they can always visit the MacPherson Garden or the Aljunied Park as well. After a good exercise together as a family, they can also head to the Circuit Road Market and Food Centre, then go to the Fairprice before heading home.
Finally, if you have little ones in your family and education is a key consideration for you, there are also reputable schools within the vicinity for you to look into. Some of these options include:
Cedar Primary School
Geylang Methodist School (Primary)
Maha Bodhi School.
Canossa Catholic Primary School
Maris Stella High School
Macpherson Primary and Secondary
Geylang Methodist Primary and Secondary
Bartley Secondary School
Cedar Girls Secondary School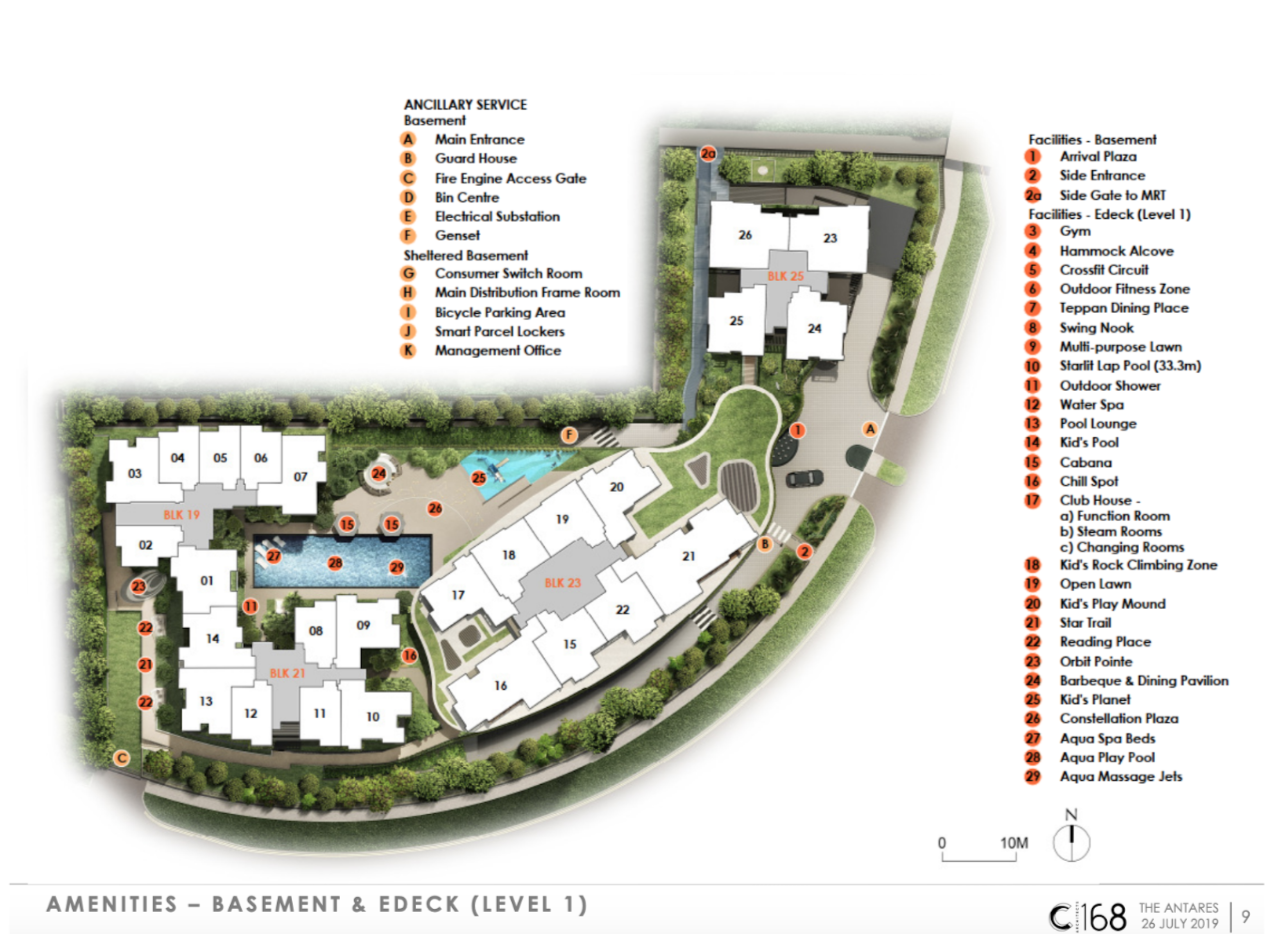 Another attractive point about The Antares would be the lifestyle choice that it has to offer. For starters, its facilities include a comprehensive function room and clubhouse where families and their loved ones can enjoy together. Add in a BBQ pit and a children's playground and residents will find Antares the perfect place for family gatherings! In addition, there is also an indoor gym and a swimming pool for sports enthusiasts.
There is also a tennis court and open spaces where residents can carry out other types of sports activities. Other highlights include relaxation facilities like the constellation plaza, multi-purpose lawn, swing nook, lounge areas, chill spots, clubhouses, and hammock alcove as well. In addition, they also have special sports facilities like the CrossFit circuit, kid's rock climbing zone and a starlit lap pool as well.
Final Thoughts on The Antares
Since The Antares is located near Paya Lebar are that is currently experiencing rapid development to encompass more work, life and play. And given that there is a first mover advantage for new launches that is surrounded by a developing MRT line, The Antares definitely scores high on the upside potential. While it takes a bit longer to reach the central area, the traveling time is significantly cut down by the Downtown Line.
Upside potential …………… 4/5
Location …………… 3/5 
Transportation …………… 4/5
Quality …………… 4/5
Floorplan efficiency …………… 4/5