As one of the newest luxurious addition that is nestled right at the heart of Dhoby Ghaut area, Haus on Handy is the next property that is greatly anticipated for by many. The property will be along the Handy Road at Mount Sophia, which certainly exudes unparalleled luxury and sophistication. With its location in the strategic central area, it also implies that Haus on Handy will be a great property that has the world at its doorstep.
One Bedroom with Study Unit – What does it offer?
Near the entrance we see the study room, which is adorned with an impressive wine collection to spruce up the elegance and splendour of the room. Along with the darker tones of wood, it creates an atmosphere of peace and serenity, which is definitely a plus when it comes to a study room, where concentration is much needed.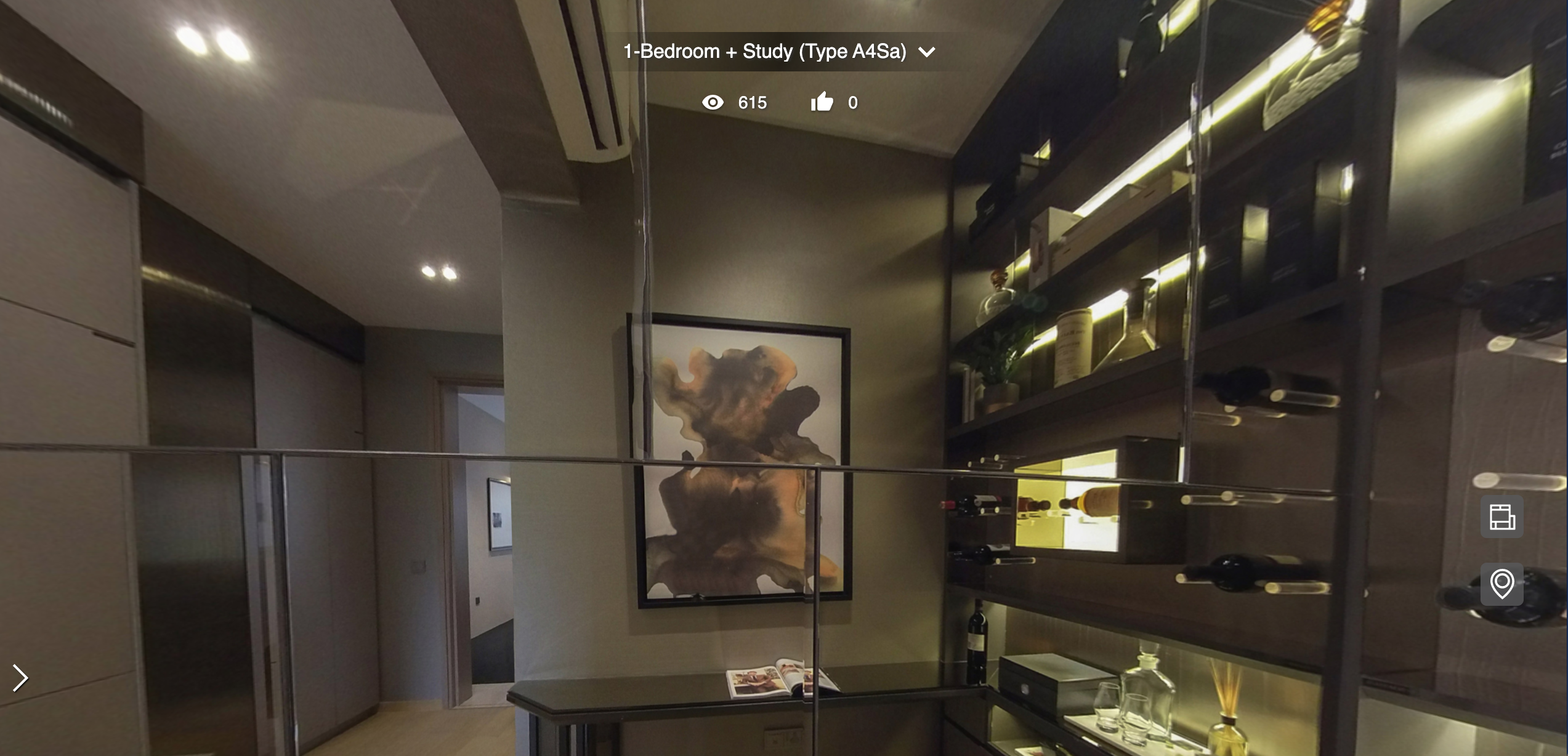 As we walk further down the aisle, we see a splendid kitchen that is decorated with high quality cooking equipment, befitting of the luxurious unit. Along with that comes with a spacious living room that extends to a balcony. The living room is able to accommodate at least 4 people comfortably, which is definitely great news for those that wishes to host mini gatherings at the comfort of their own place.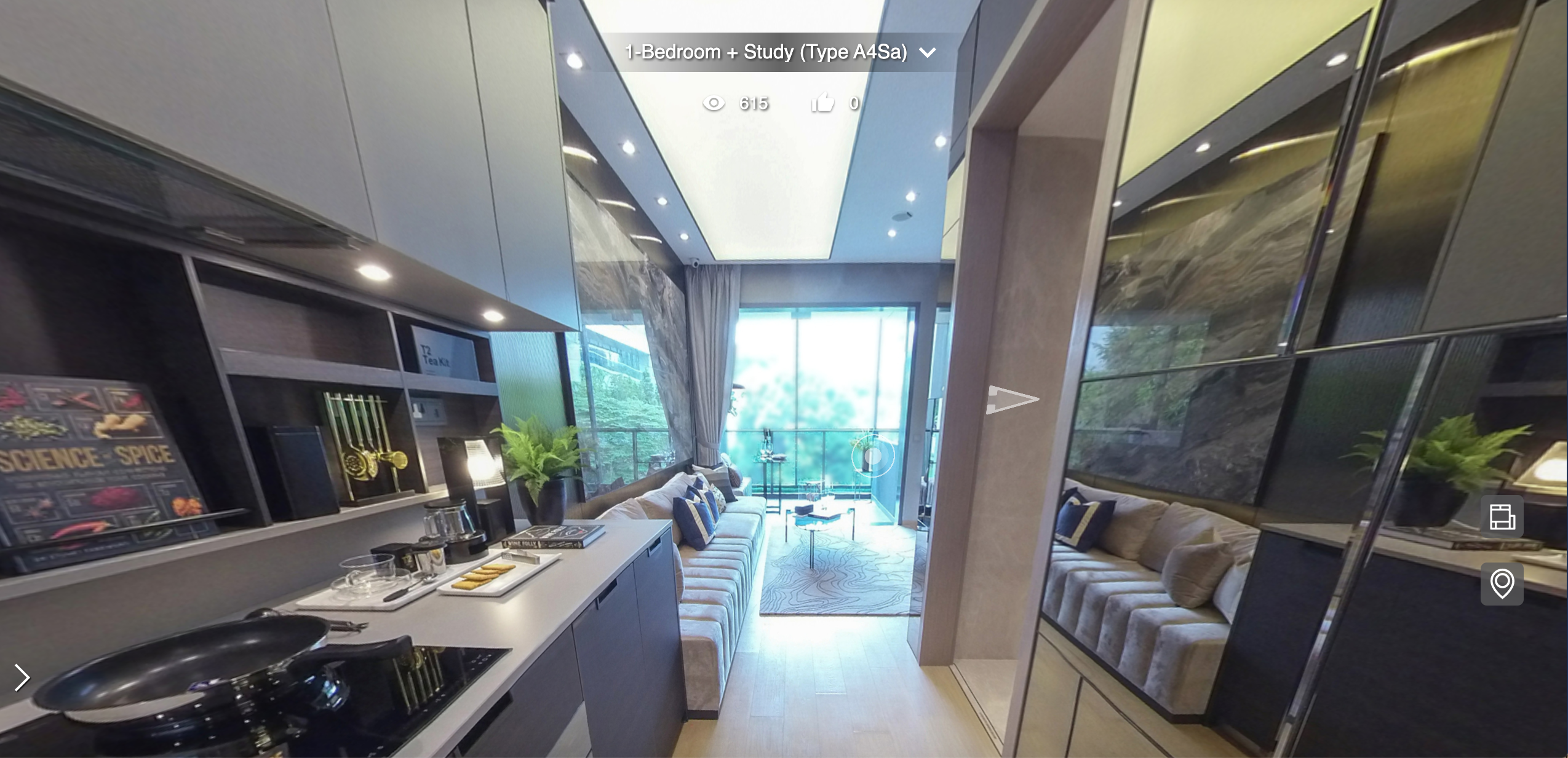 Next we reach the balcony, which is able to accommodate a couch with a dining table, perfect for wine tasting while admiring the beautiful skyline across the horizon. We imagine residents to spend a good deal of time relaxing in this beautiful space.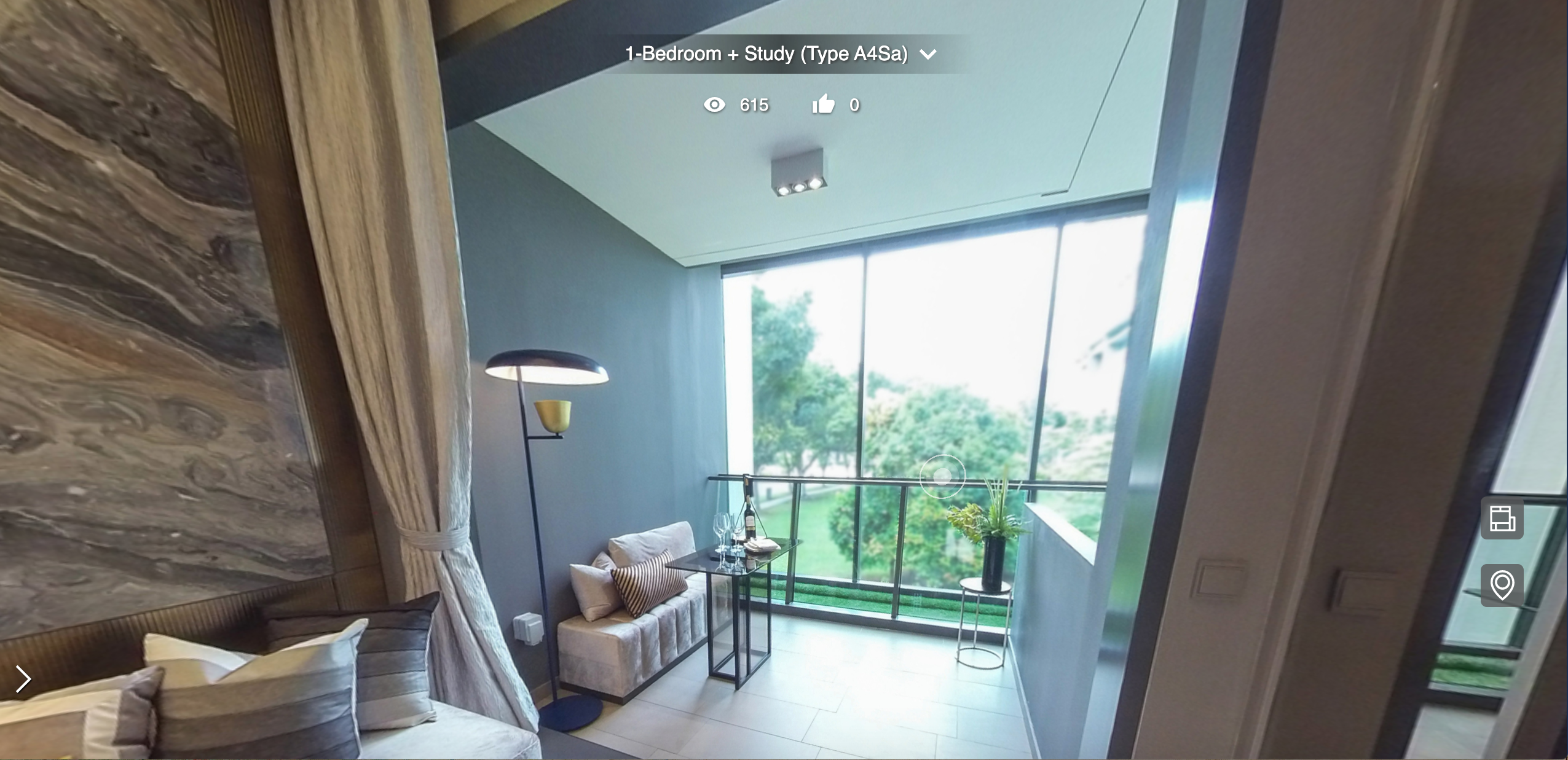 Finally, we get to the master bedroom, which is designed with a clean and crisp grey tone across its bedroom furniture. Coupled with the marbling designs along the walls, the room creates a relaxing and calm atmosphere. We notice that there is plenty of walking space as well, which is also a plus factor when it comes to comfort living.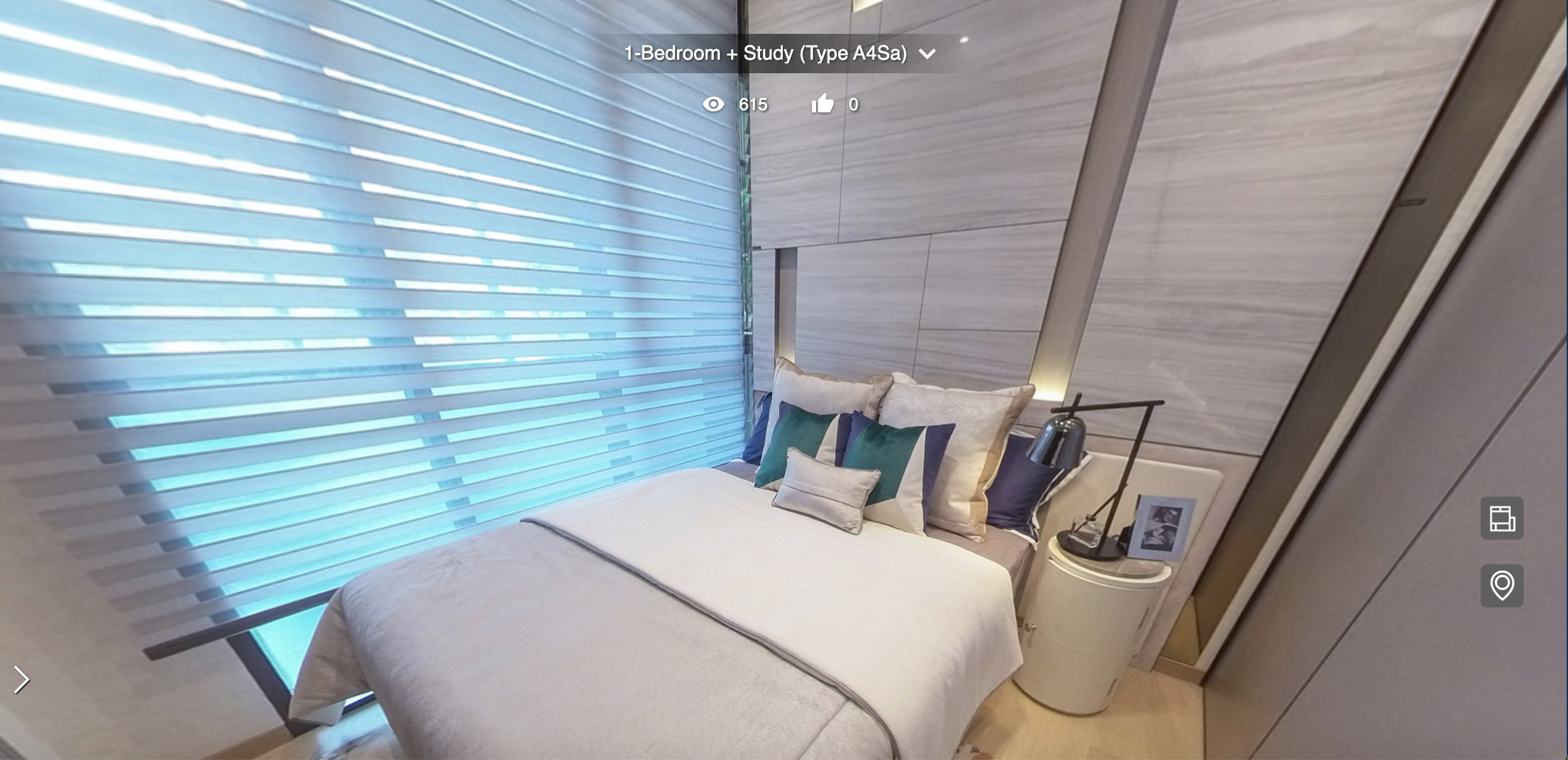 Two Bedroom with Study Unit – What does it offer?
At the two-bedroom units, we definitely see a larger living room and kitchen area, which is still equally adorned with an impressive selection of high-quality cooking equipment. A quick look at the living room and we see that a dining table is furnished, with the walking area significantly larger to accommodate the accompanying dining chairs as well. We estimate that at least 6 people can comfortably sit together for a meal, perfect for small gatherings and festive celebrations.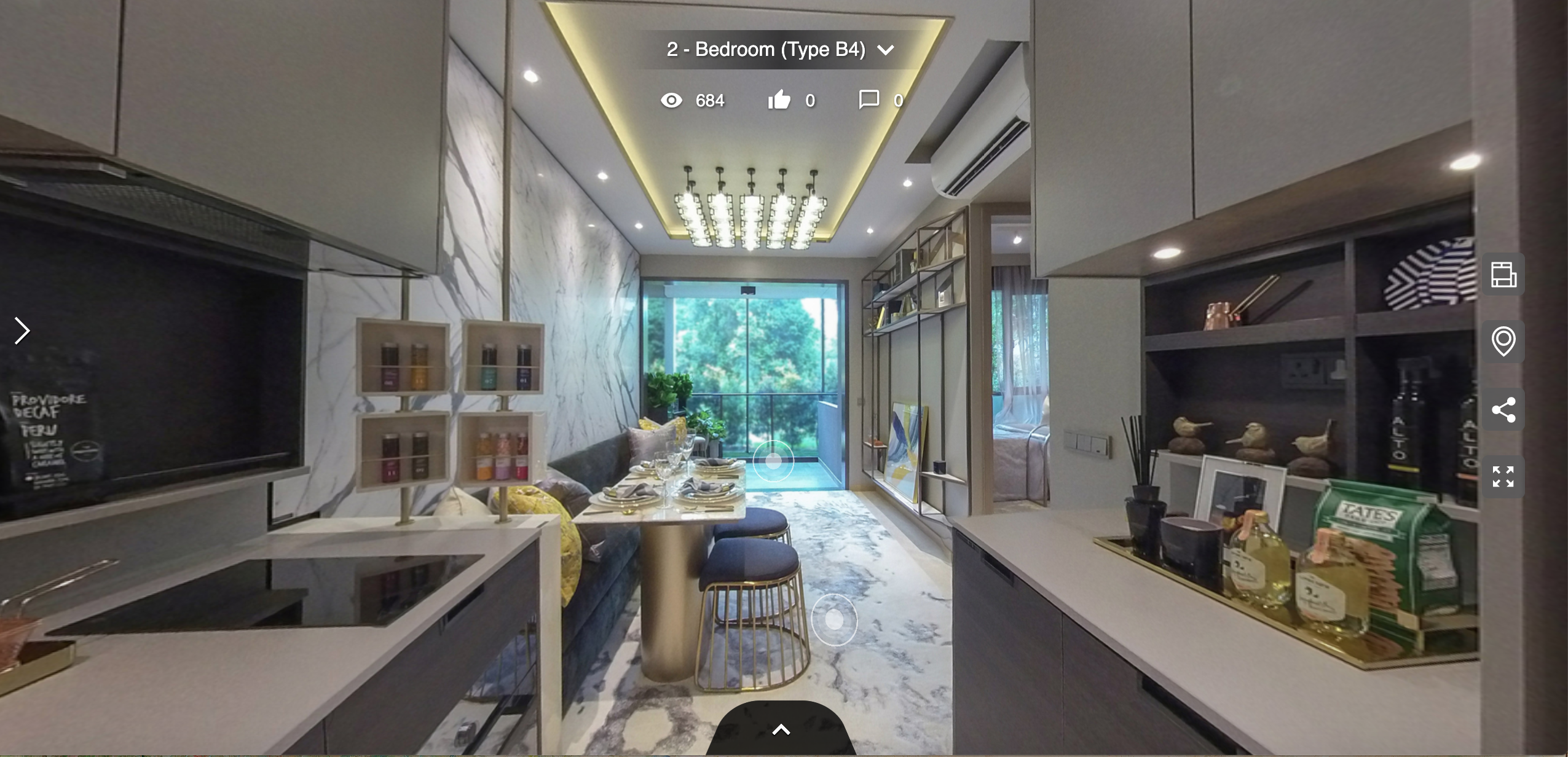 Moving on we reach the master bedroom, which also features a different selection of furniture for a brighter look. The back wall is decorated with a large mirror frame, which makes the room look brighter and more spacious. Full height windows are also featured here, perfect for residents to enjoy the natural sunlight and the beautiful scenery as they wake up.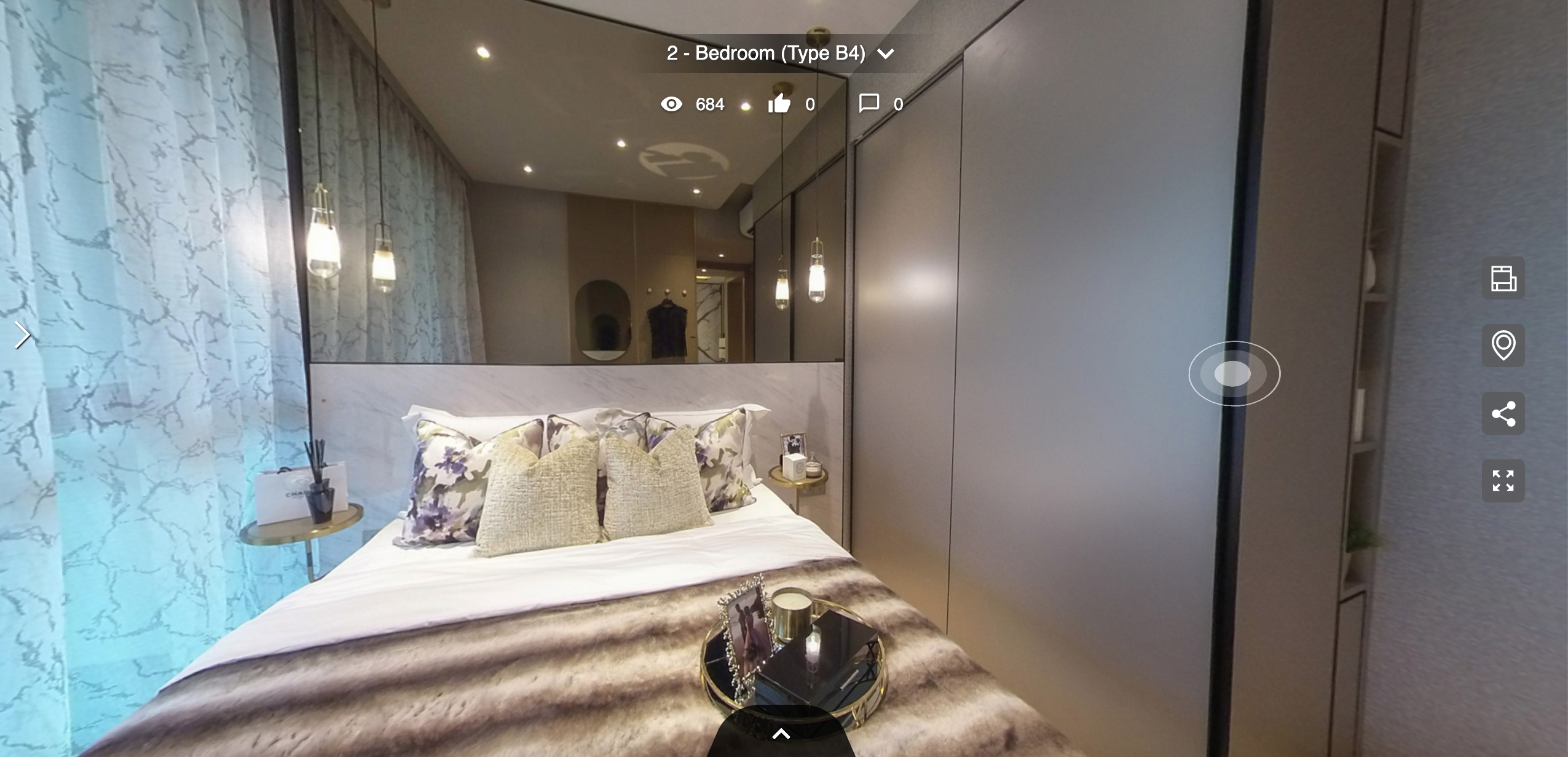 Finally, we get to the bathroom, which is adorned with intricate marble detailing across the bathing equipment and bathroom walls to give it an elevated and luxurious look. Along with ample space for residents to place their skincare, bathroom essentials and more, we can see that the functionality of the bathroom space is heightened without compromising on its elegance.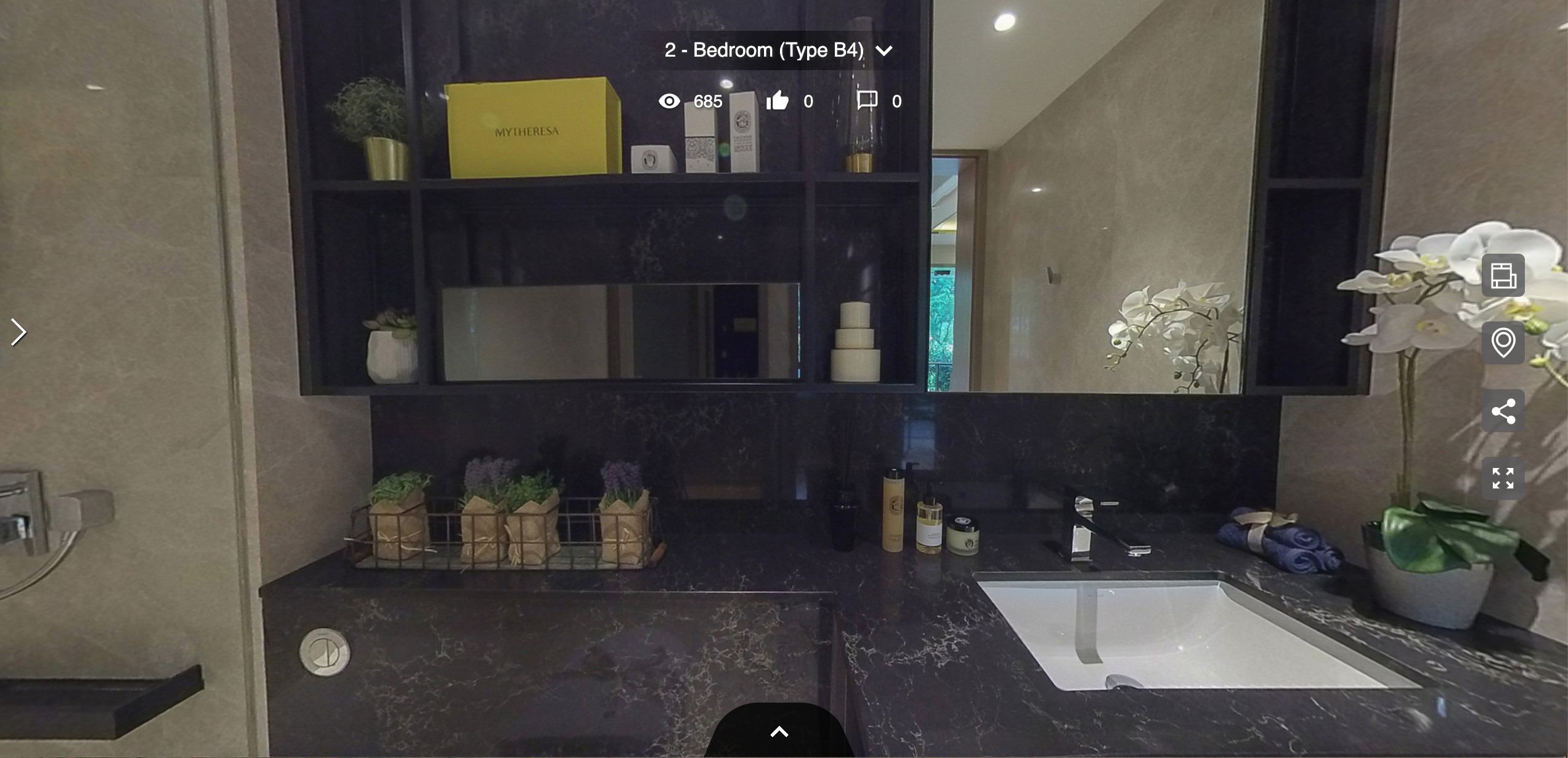 Location – More about its connectivity
Other than expecting a great spread of facilities and array of recreational offerings, Haus on Handy also commands a strategic location that is perfect for travelling literally anywhere. Being just a few minutes away from Dhoby Ghaut location, it means that residents living in Haus on Handy can reach numerous destinations on the Circle Line, North-South Line and even the North-East line as well. With three MRT lines contained at one MRT station, travelling is never this convenient.
In addition, right connected to the Dhoby Ghaut MRT station is Plaza Singapura, a shopping mall with numerous shopping and dining offerings. Otherwise, The Cathay is also within walking distance, perfect for residents to catch a movie with their loved ones.
To add, other nearby shopping malls include Concorde Shopping Mall and The Atrium @ Orchard as well. A short 2-minute MRT ride of one stop will also take them to the City Hall MRT station, where residents can also visit the Suntec City as well. Another added advantage would be how residents, being directly linked to the North-South Line, can reach the Orchard area, an international shopping district decked with designer brands and luxurious shopping offerings. Also, the best place for afternoon tea and some retail therapy, weekends is certainly never this exciting and therapeutic!
A place where comfort and luxury comes together in a perfect harmony, Haus on Handy is definitely one of the top picks for luxury condominiums!