Located along 41 Ewe Boon Road within the coveted District 10, Juniper Hill belonged to one of the successful en-bloc sales that saw over 12 bids for the prized location, eventually sold to Allgreen Properties at $180.65m. It will feature 1 block of 12 storeys, with a total of 115 exclusive residential units available. It will also have 2 levels of basement car park for residents to use as per their convenience. The units available range from 2 bedrooms to 5 bedrooms, which can be considered depending on the size of your family.
Juniper Hill is developed by Allgreen Properties, which has a diversified portfolio of properties comprising residential, retail and office space, serviced apartments and a hotel. Allgreen's portfolio of development properties consists of a mix of condominiums, terrace and semi-detached units. These properties are on freehold and 99-year leasehold tenures. Their investment property portfolio comprises Great World City, Tanglin Mall and Tanglin Place as well. Some of their famous works also include Fourth Avenue Residences, Skysuites@Anson, Amber Point, Holland Residences and many more.
Two Bedroom Premium Unit – What does it offer?
At the 2 bedroom unit, we are immediately impressed with the beautiful blend of dark hues of black, brown and marble detailing across the living room space. Even with the muted and luxurious dark tones, the room remains well-lit and bright with the smart placing of the lights, giving the room an elegant and elevated look.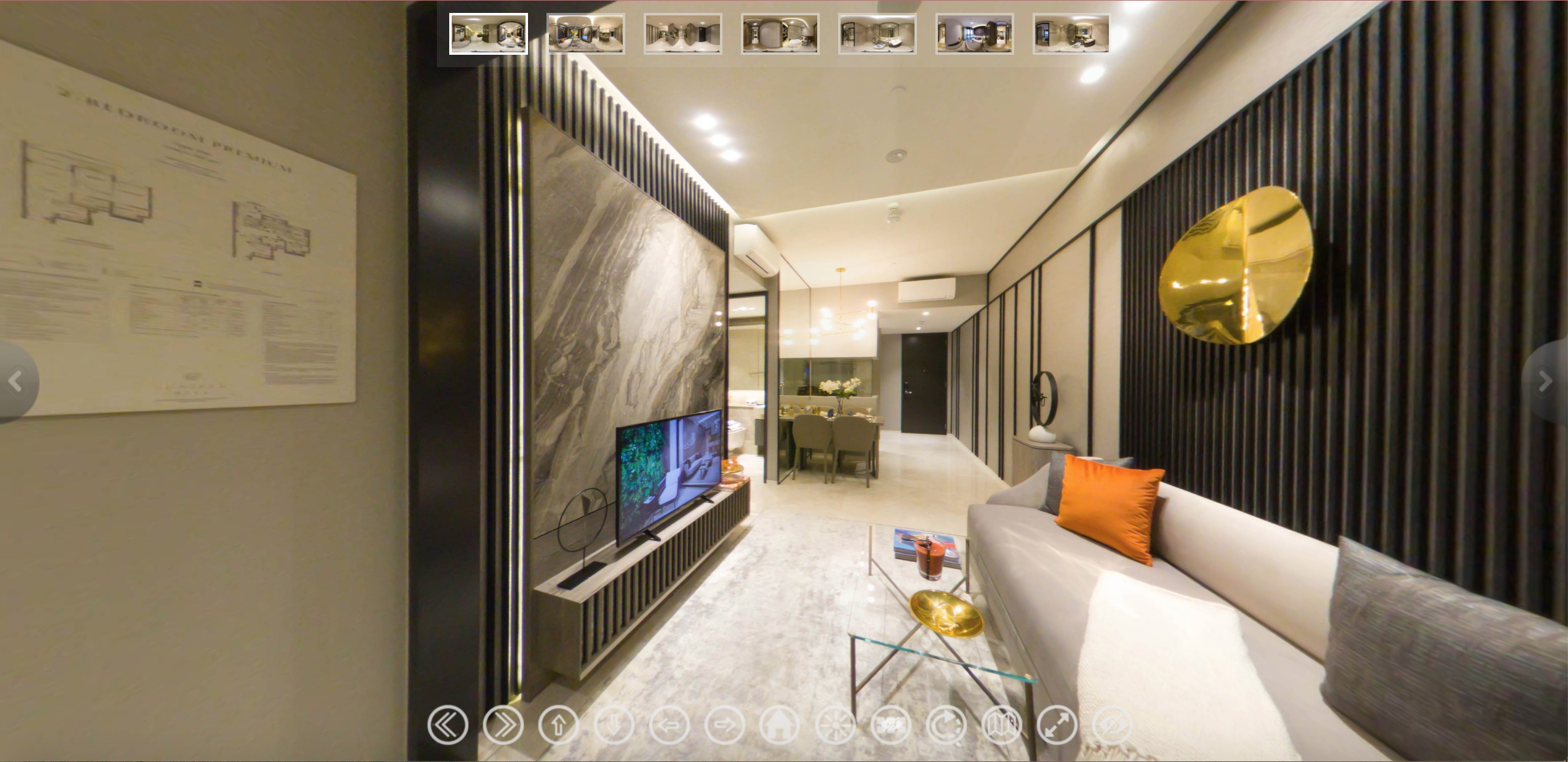 Walking into the unit further and we see the kitchen area, which has a glass kitchen partition installed to keep the cooking area contained. High quality kitchen equipment are placed across the cooking space in the same elegant beige colour, giving off a crisp and clean look to the kitchen.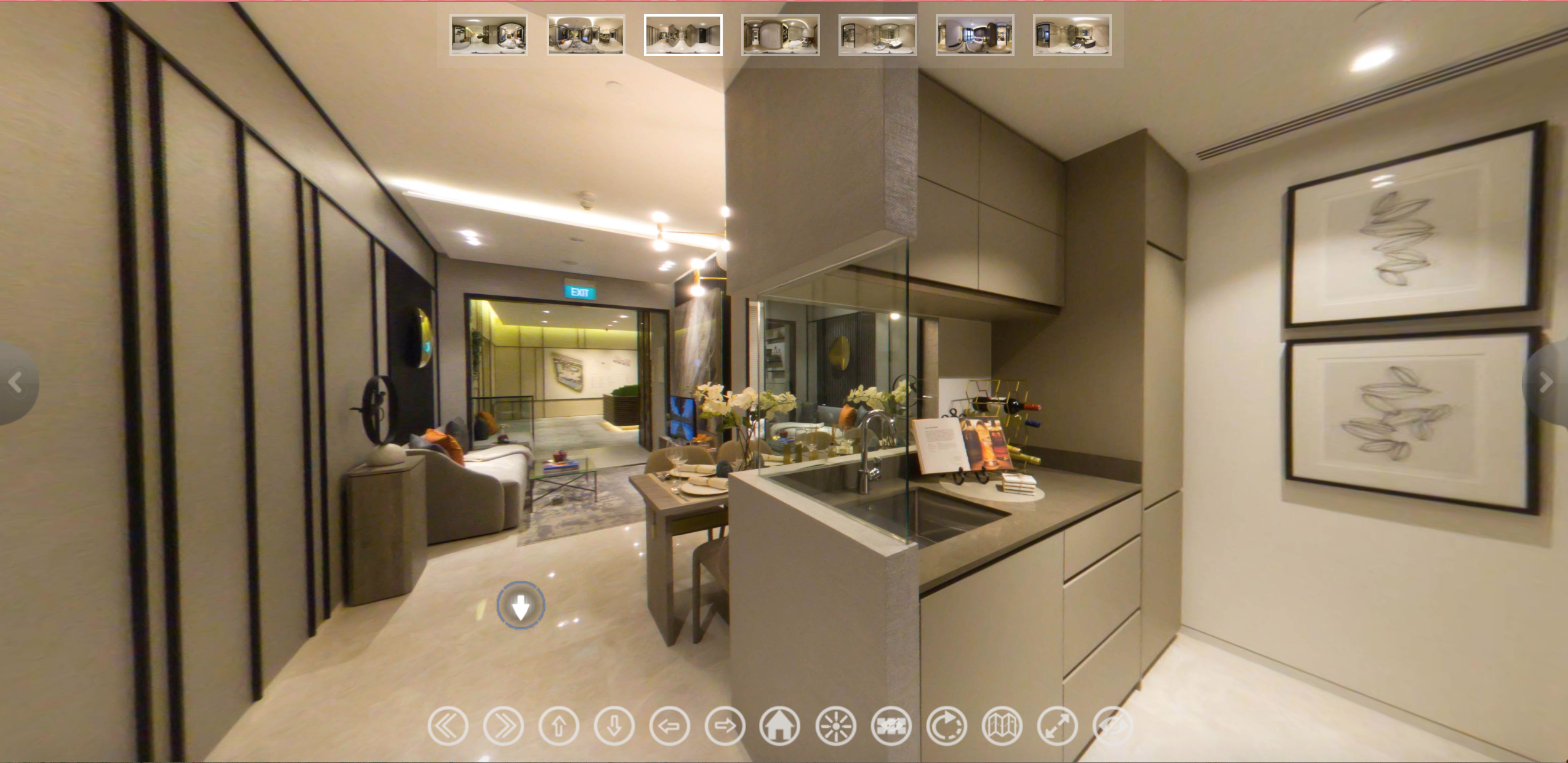 Next we reach the master bathroom, which features the same beige marble detailing and high quality bathroom equipment. Along with good lighting and ample space as bathroom shelfs behind the mirror, the bathroom is high in functionality and beauty.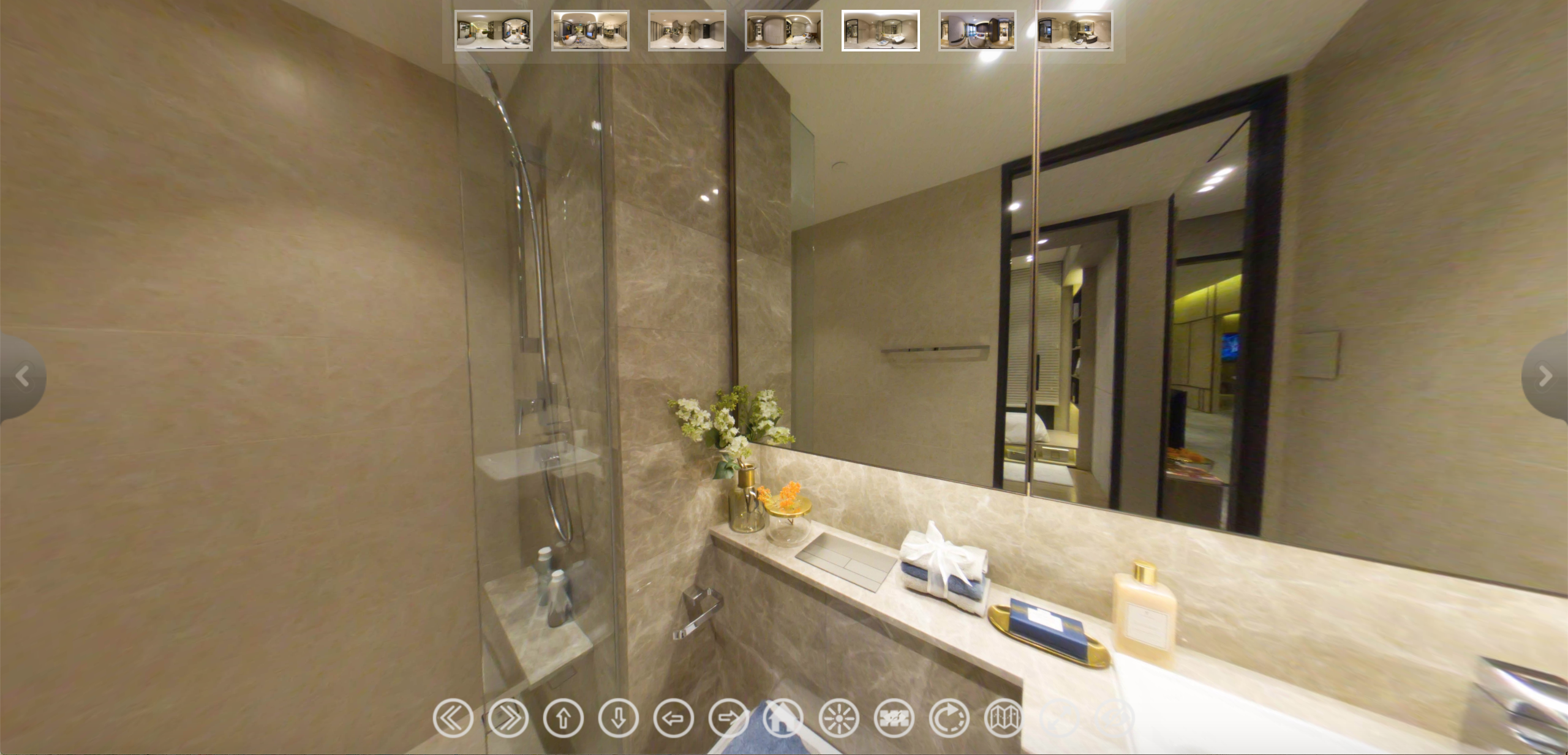 Finally we reach the master bedroom, which features full height windows to enjoy the beautiful scenery outside. The walls are decorated with elegant hues of gold and dark purple, making the room exhibit regal and grand vibes. We also notice that there is ample walking space and room for more decorations in the master bedroom up to your preference. With the furniture placed around the room, it almost looks like a master suite room from a 5 star hotel, befitting the luxurious units of Juniper Hill.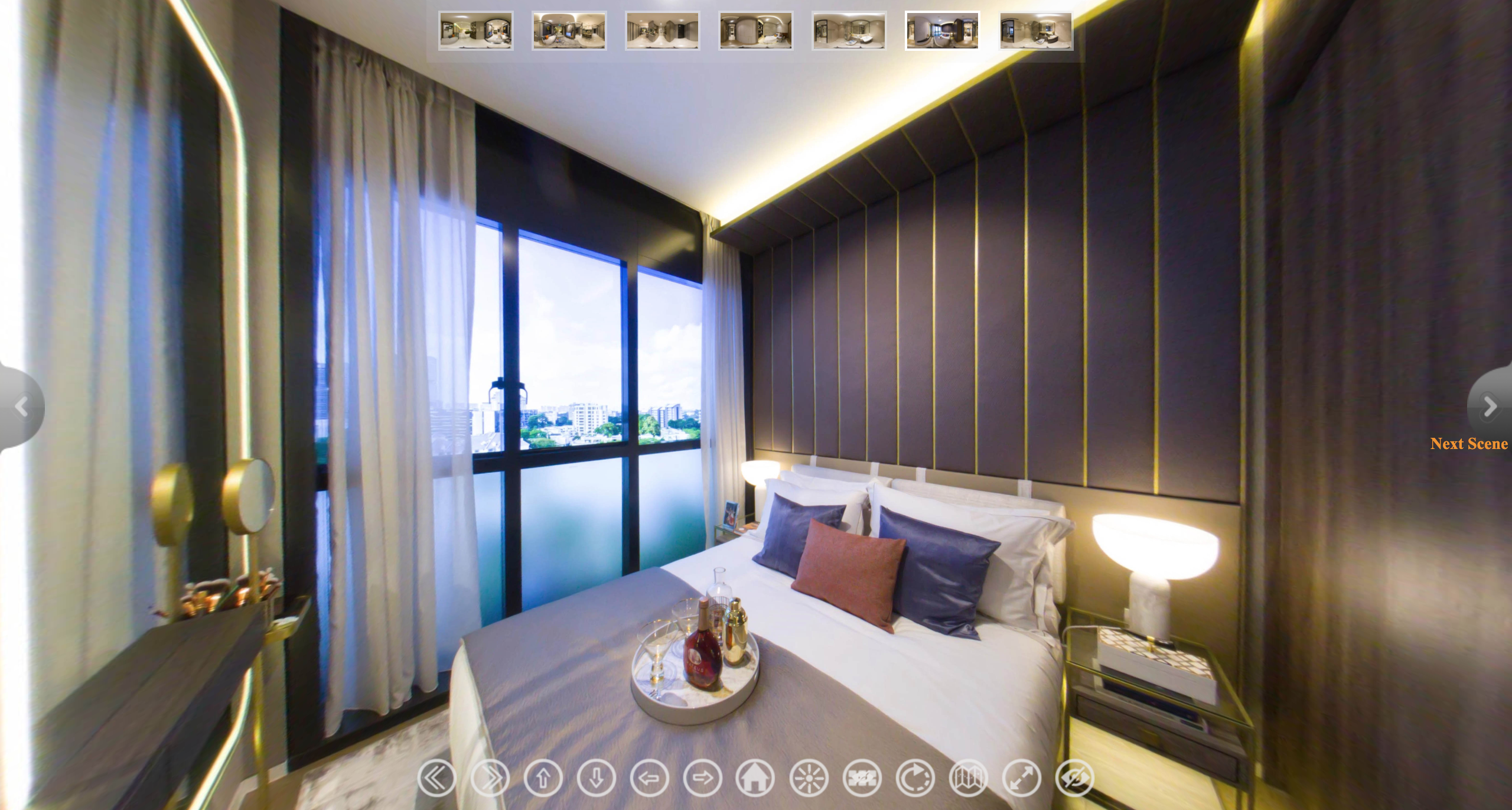 Three Bedroom + Study Unit – What does it offer?
A look at the three bedroom unit and we see a much more spacious living room area, which can comfortably accommodate at least 4 to 5 people comfortably at the couch area together. The dining table is also extended to accommodate 5 to 6 people easily for a meal, perfect for a family dinner together or for small gatherings at the house.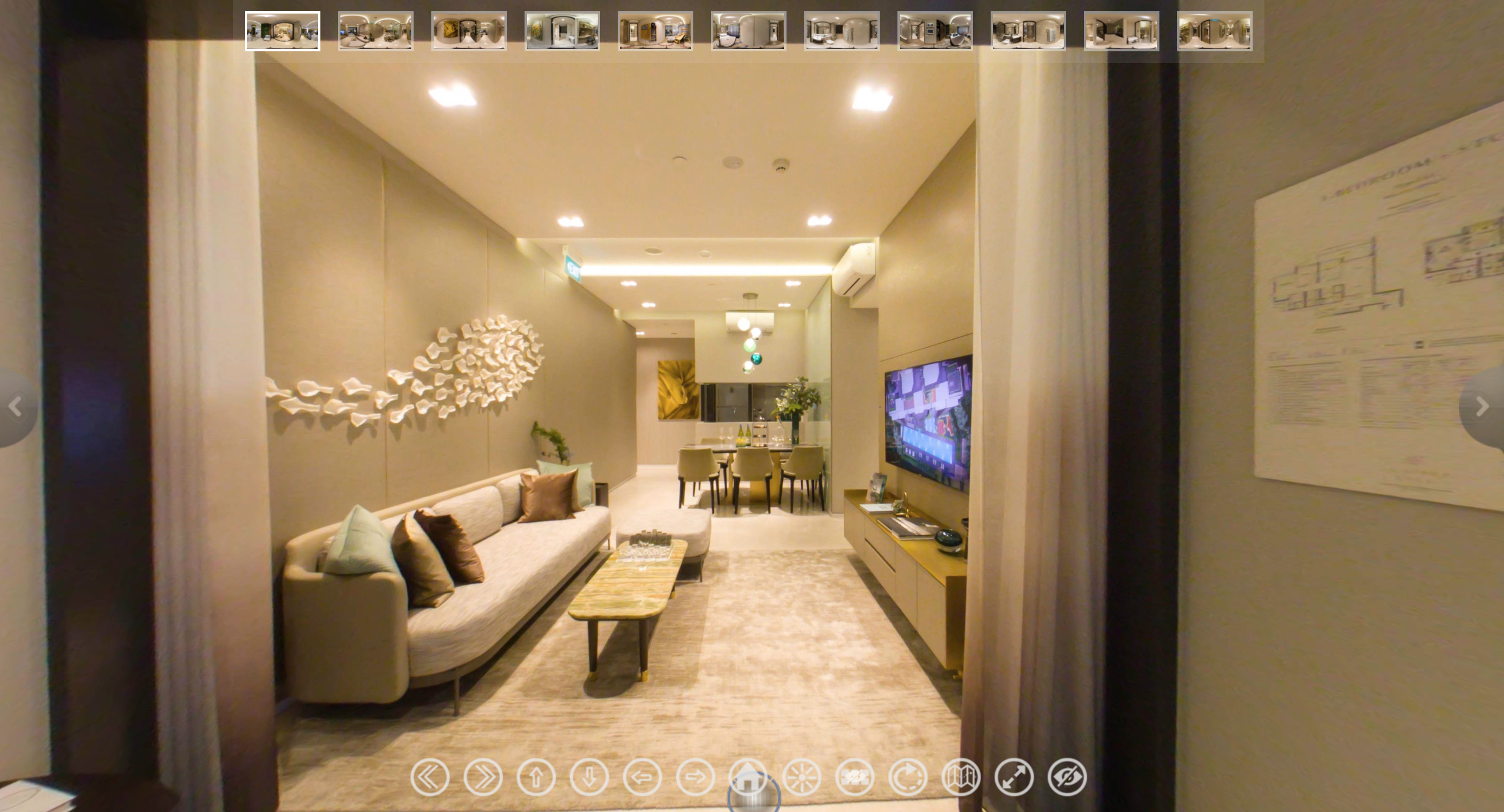 At the end of the living room area we see the kitchen area, which has definitely scaled up to include a more comprehensive selection of cooking equipment. The glass partition is also installed here to give a closed kitchen effect to a certain extent, keeping the cooking space contained.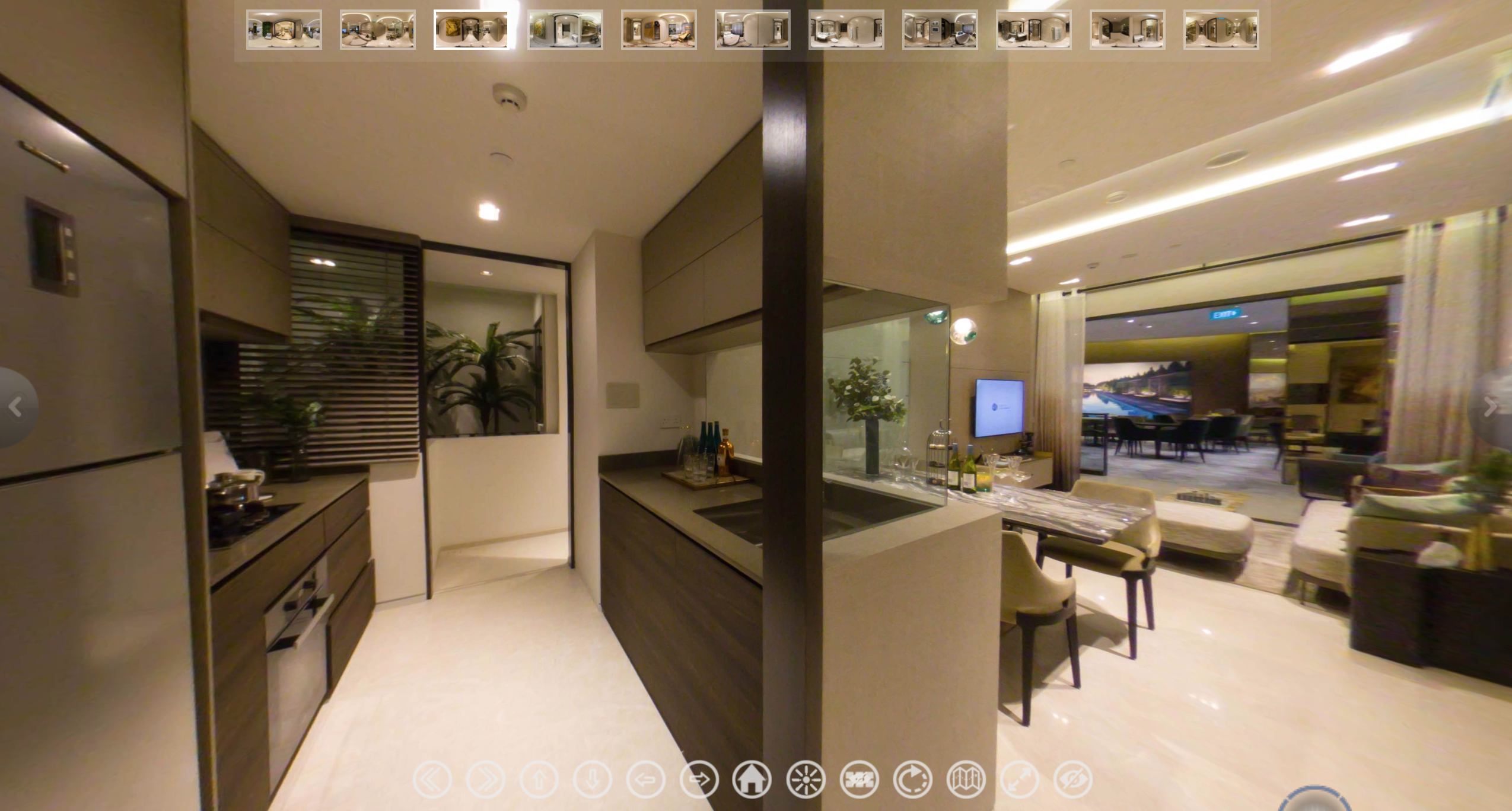 Next we take a look at the study room area, which features a full sized shelf across the wall for you to place your necessary work or study materials. The study table is also full extended across the room, enabling you to place all your required items across without feeling cramped. Well-lit and spaciously designed, the study area will definitely be a comfortable place for a study session or to support a work from home situation.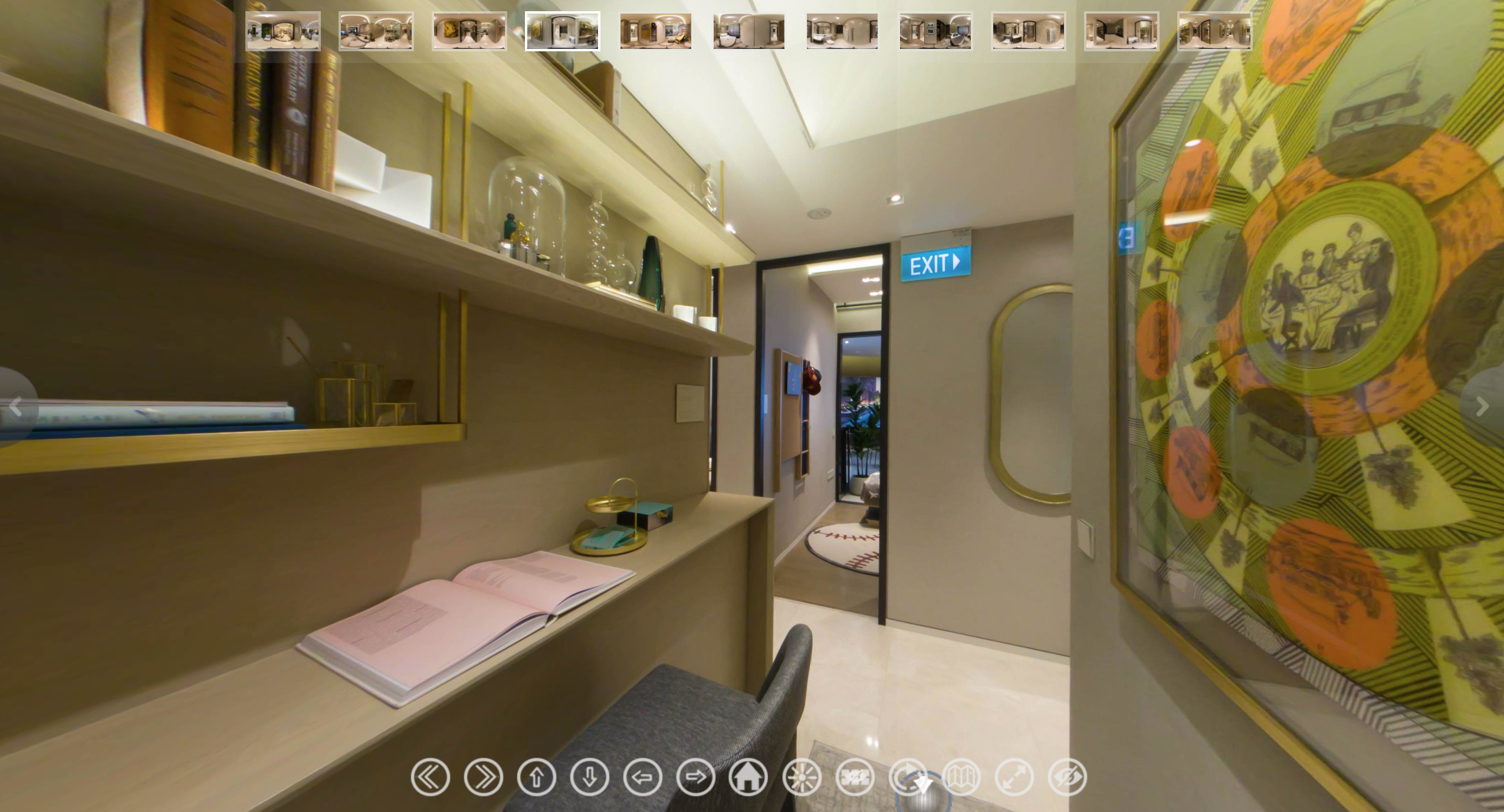 Finally we reach the master bedroom, which is now able to accommodate a more complete selection of furniture including the dressing table and a bed-side table. In addition, full height windows are still featured here with curtains to block sunlight from shining in if you would prefer some shade instead. Along with the marble detailing on the floor and the elegant selection of furniture, there is no doubt that the room exudes sophistication like that of a five star hotel as well.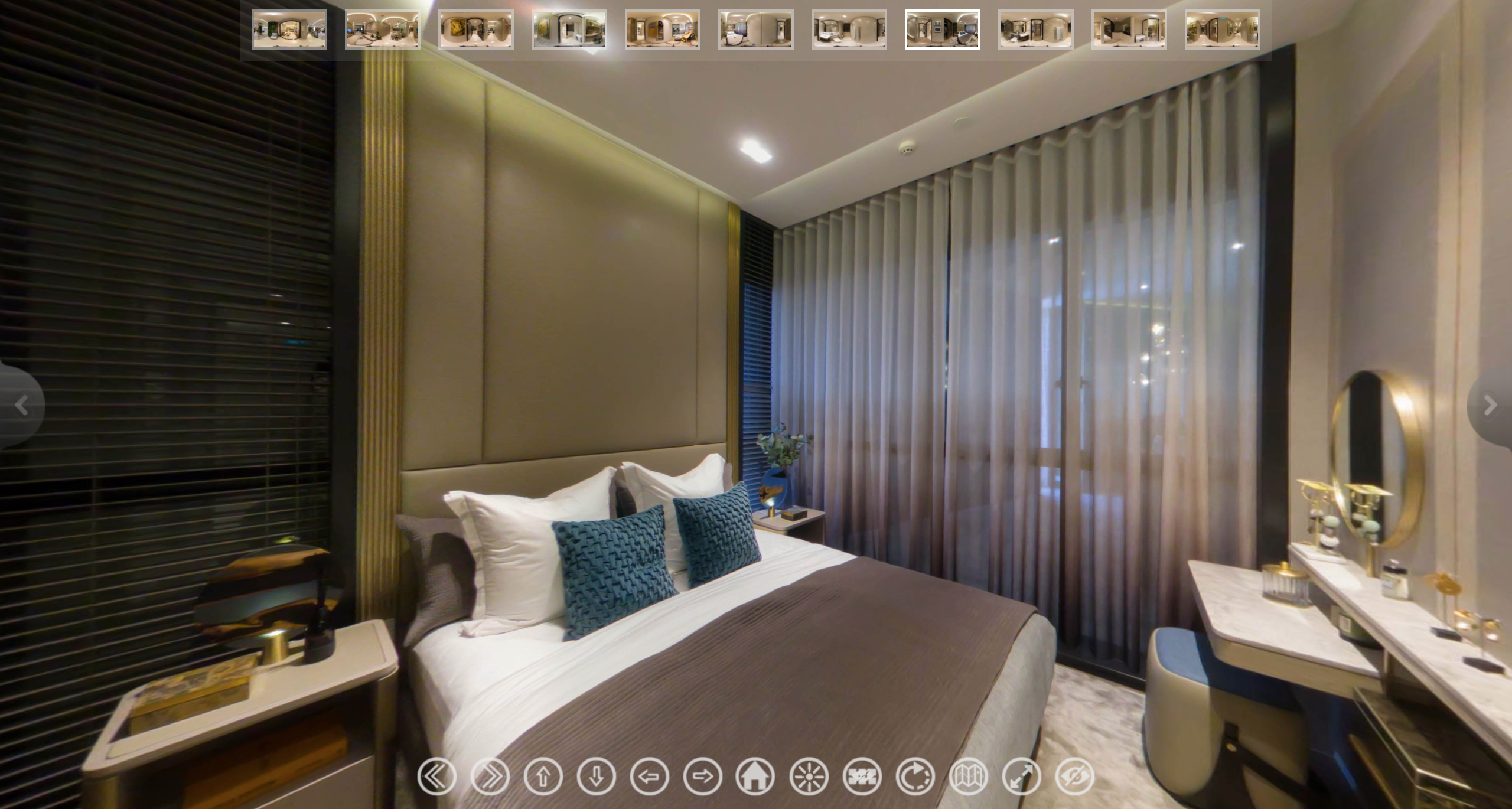 Location – More about its connectivity
Juniper Hills is also attractive in terms of location due to its connectivity to vital amenities and transport options. For example, it only takes a short 10 minutes' walk to reach Stevens MRT, which is along the Downtown MRT Line. This will give you access to key stops like Chinatown, Bugis and Expo MRT stations. If you wish to reach the Central Business District (CBD) area, you can take a short walk (approximately 15 minutes) to reach Newton MRT station, which is then followed up by an MRT ride from Newton MRT down to Raffles Place MRT station. As such, you will be able to reach the central area within 30 minutes of travel.
Other than the proximity to an MRT station, there are other major amenities that Juniper Hill is close to as well. One of its selling points would be how it is also close to the Orchard shopping area, which as mentioned above only takes 20 minutes. This means that you can easily reach the famed shopping district decked with international brands and delectable dining options – some which include ION Orchard, Takashimaya, Wheelock Place and many more.
Another special feature would be the proximity to nature, which includes famous spots like Singapore Botanic Gardens. It is better known as a 160-year-old tropical garden located at the fringe of Singapore's Orchard Road shopping district. Singapore Botanic Gardens is also one of three gardens, and the only tropical garden, to be honoured as a UNESCO World Heritage Site.