Martin Modern is certainly lives up to its name as a forward-looking, modern residential property due to its impressive and sleek design inside-out. Developed by the award-winning GuocoLand, one of the top property developers in Singapore, essentially guarantees quality equipment, environmentally sustainable designs and nature elements masterfully incorporated.
Two bedroom units – What does it offer?
At the two bedroom unit we are pleasantly surprised by the darker undertones of the furniture and design choice that gives the room a much more grounded and elegant look. At the entrance we can catch a glimpse of the dining table and the kitchen area, which is also decked with high quality cooking equipment in luscious black colour.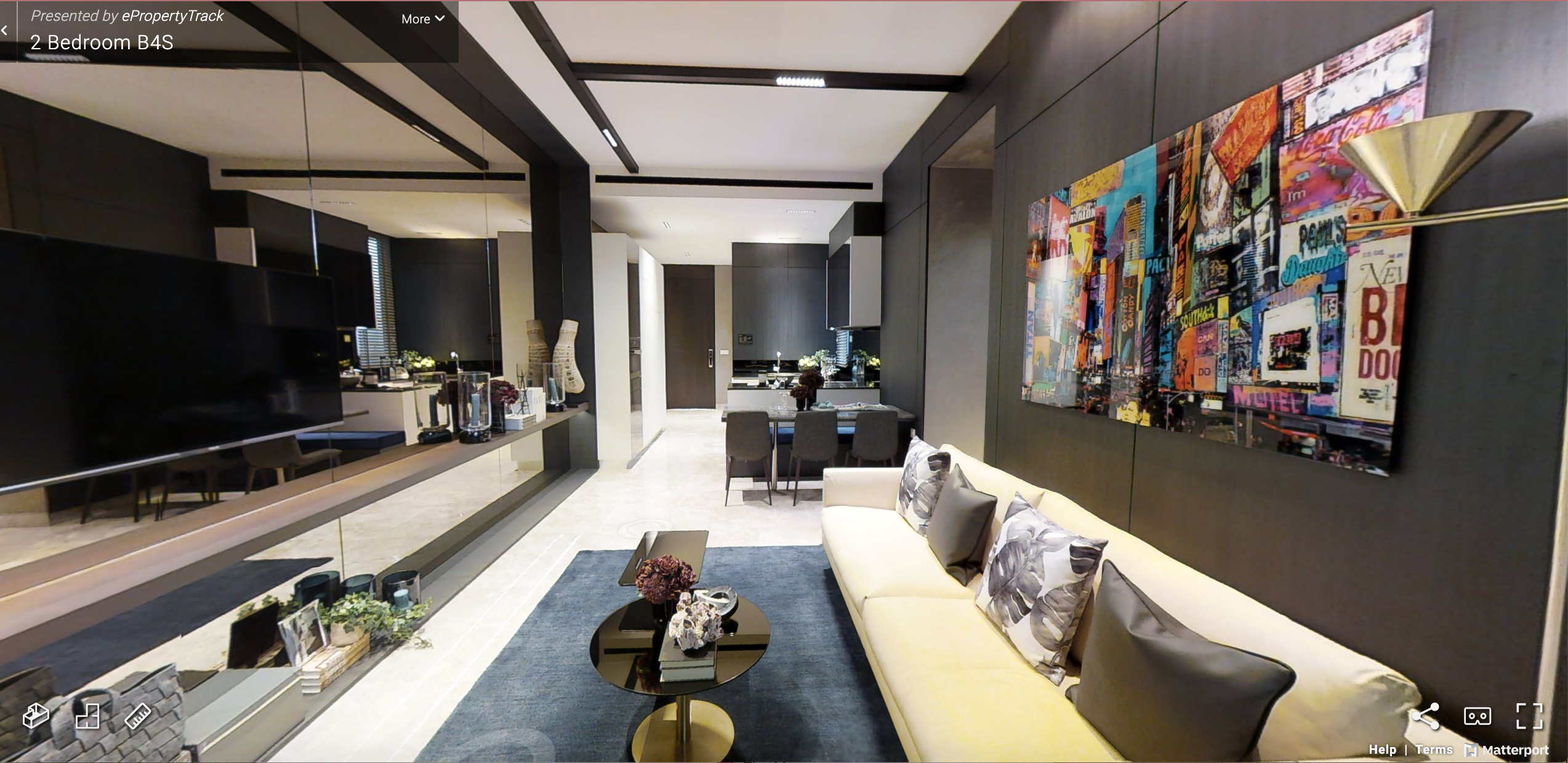 Turning to the corner will bring us to the study area, which is by far one of the most cosiest and comfortable one we've seen without compromising on the functionality. We love how the couch can serve as a place for relaxation after spending too much time working or studying, while the table is extended across to fit multiple materials at your preference.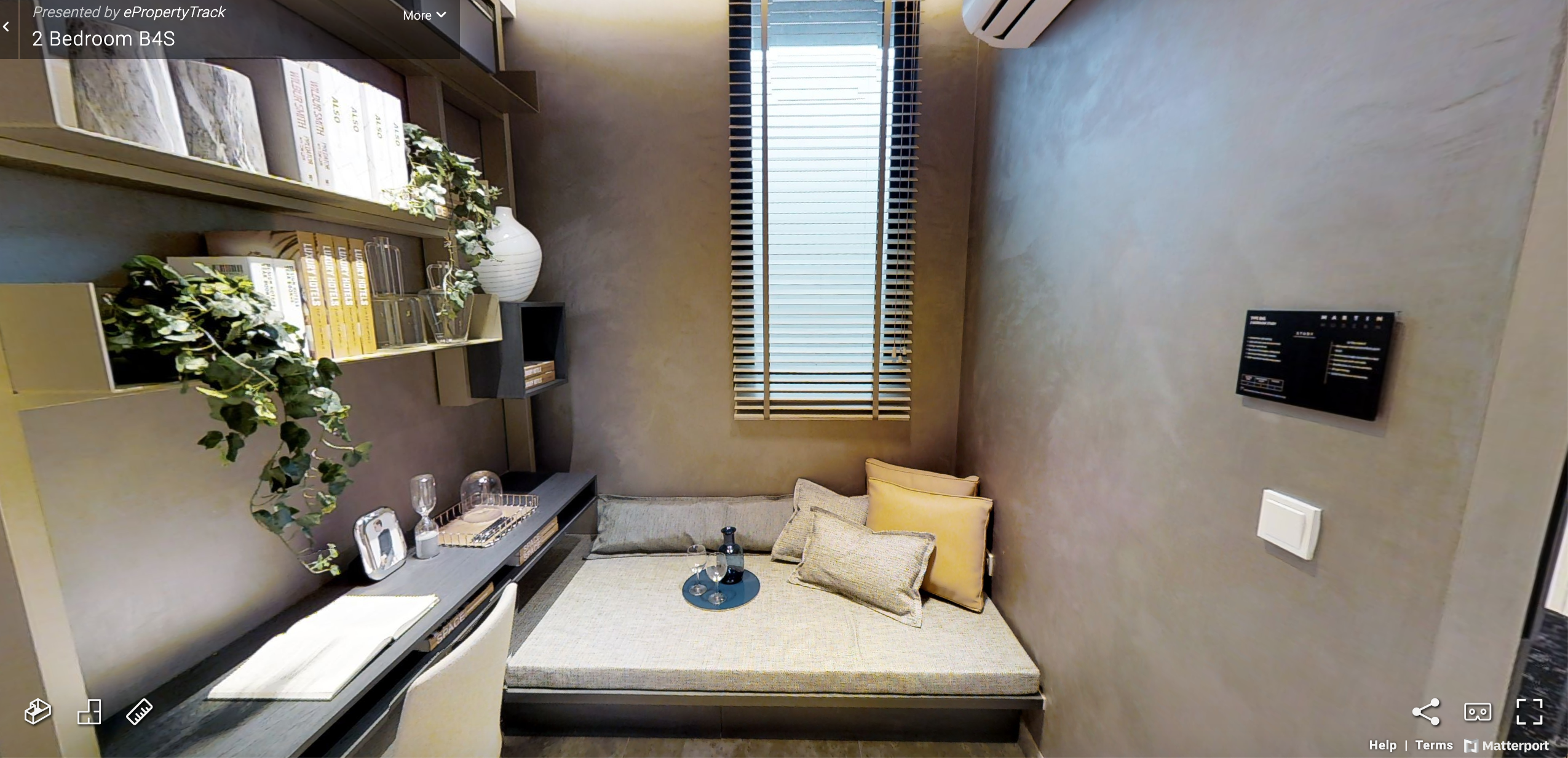 Next we reach the master bedroom area, which is beautifully designed in the same darker undertones to create a luxurious and elegant look. The full height windows are decorated with multi-layered curtains to give you different options when you let natural sunlight in. Altogether, the room has ample walking space and beautiful furniture put together into a seamless and beautiful design.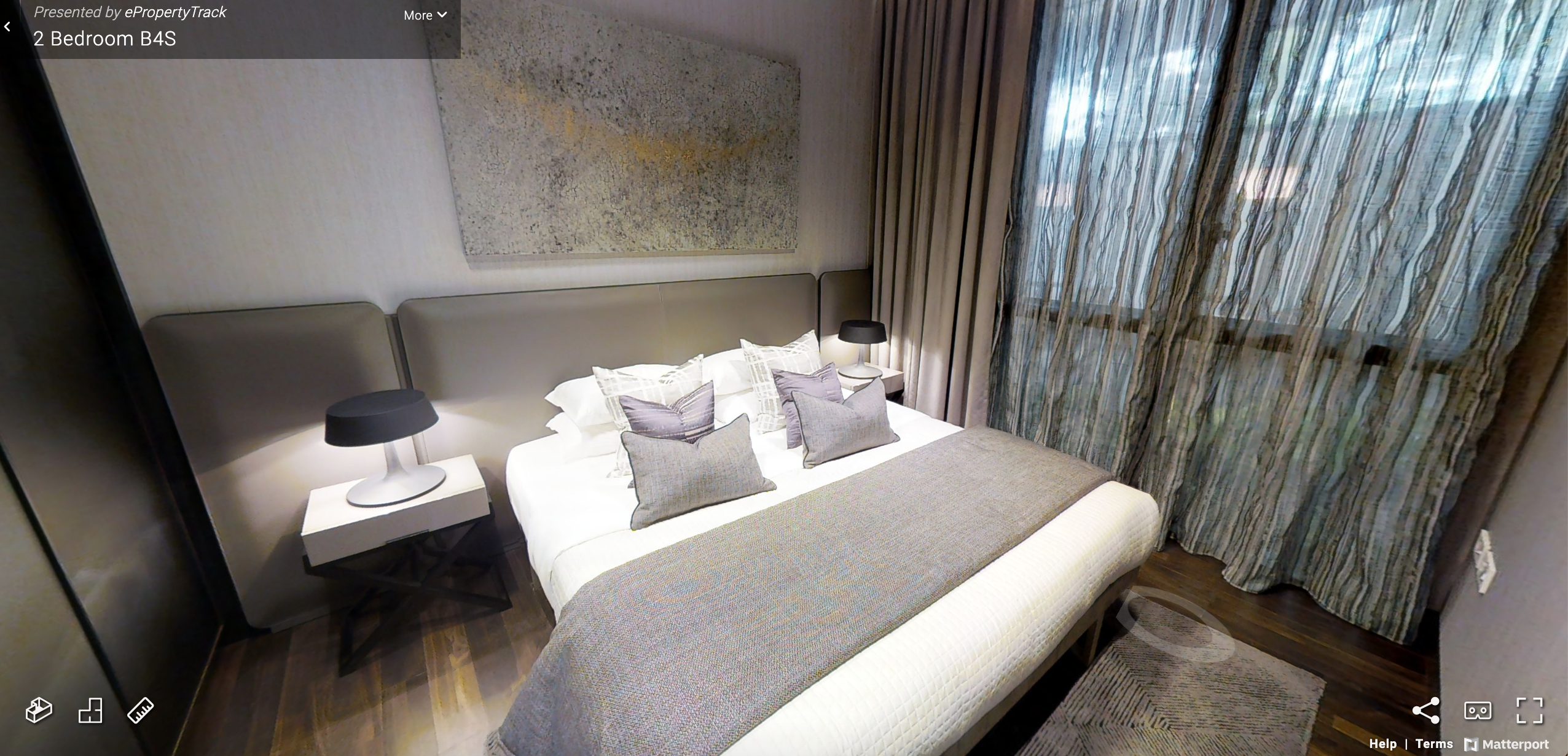 Finally we reach the bathroom area, which is adorned with detailed marble designs across the four walls. Along with the white and high quality bathroom equipment, the bathroom is kept luxurious and minimalistic to give off a refreshing and clean vibe.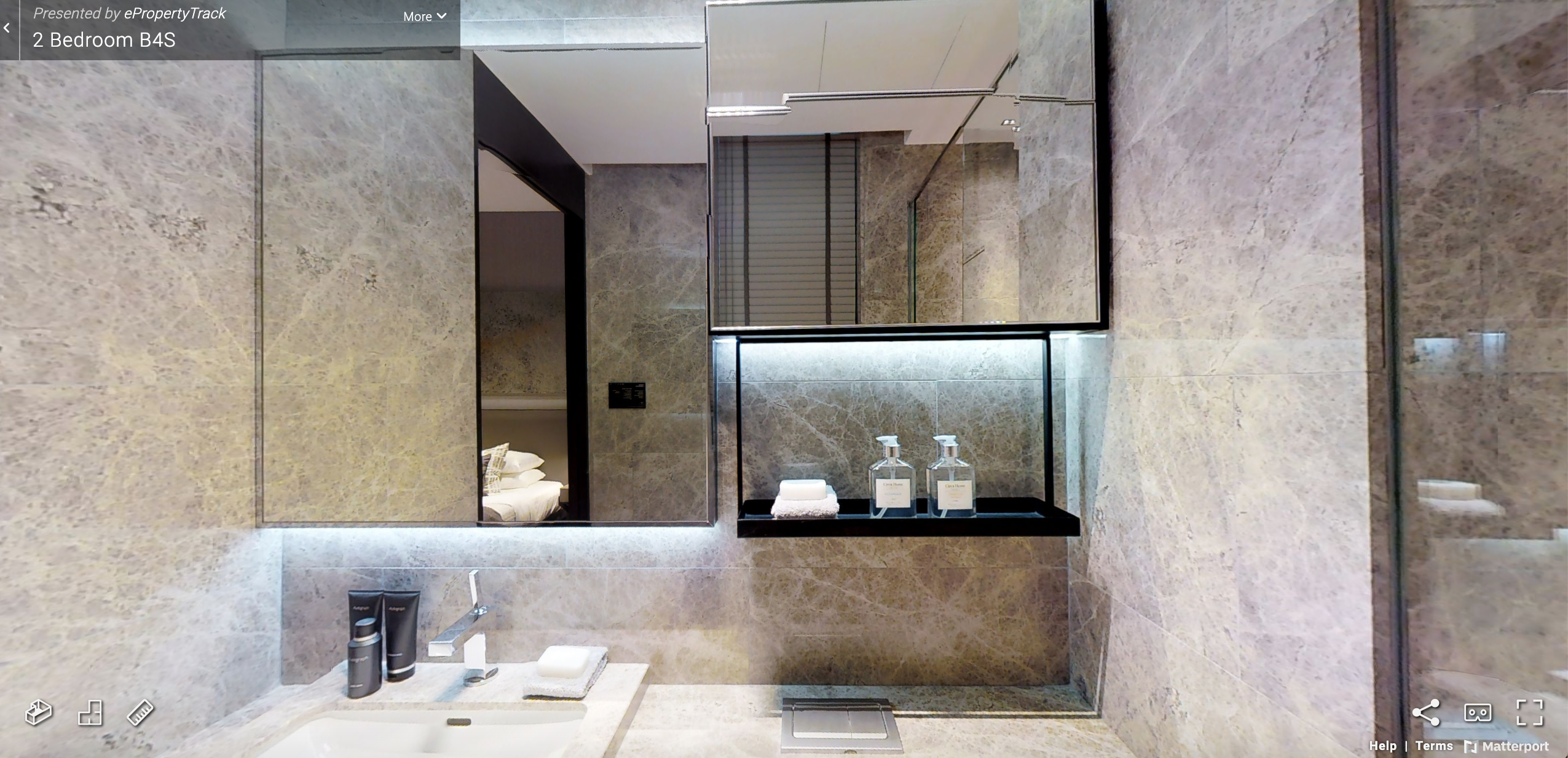 Three bedroom unit – What does it offer?
Taking a look at the three bedroom unit and we are impressed by the space allocation of the unit – from the entrance we can clearly see the well aligned dining table and kitchen area, which are complemented with spacious walking area.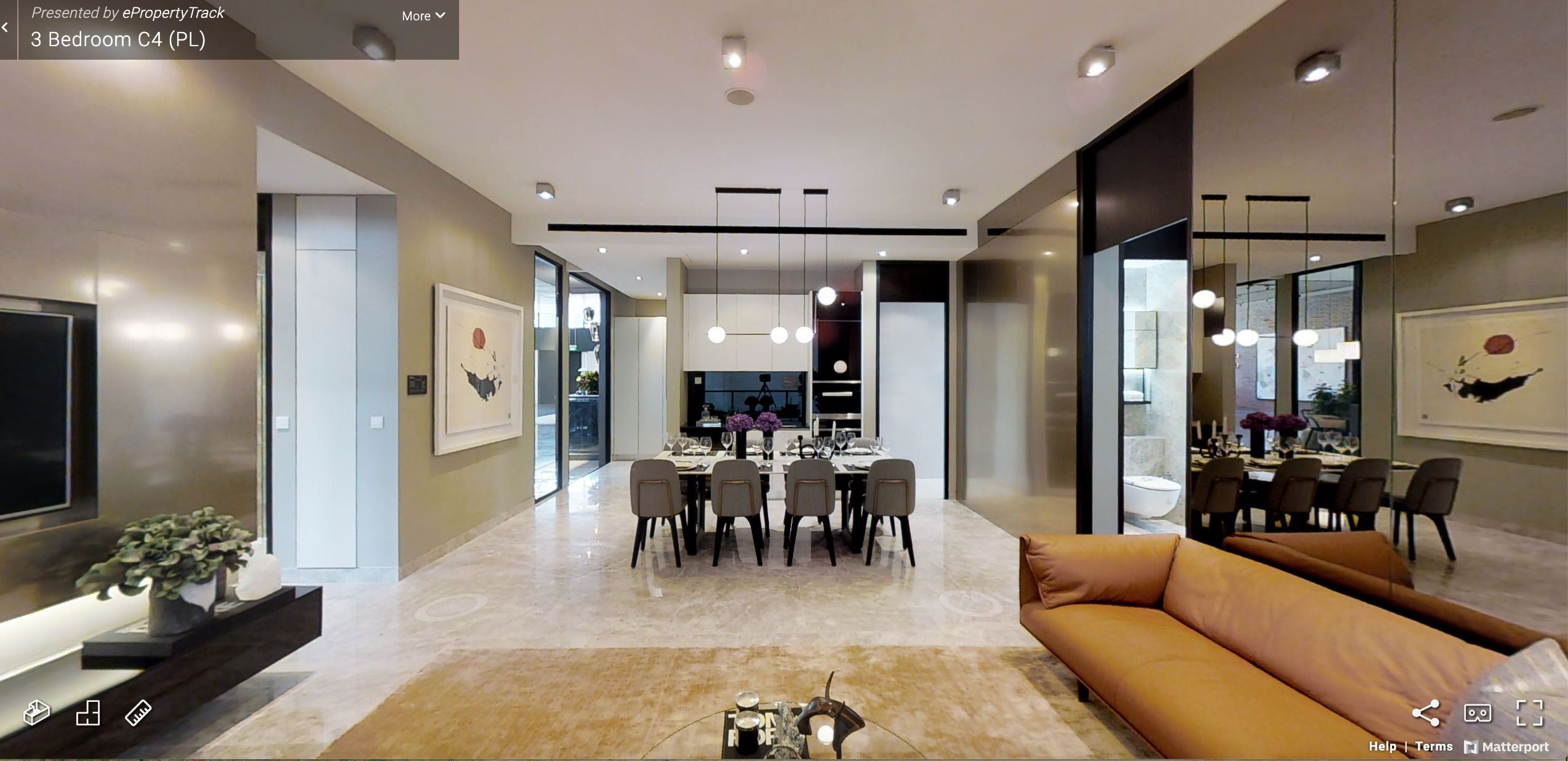 Next we turn around to the balcony area, which is decorated with resting chairs and a table for placing your favourite wine or tea – perfect for relaxation while enjoying the beautiful views outside.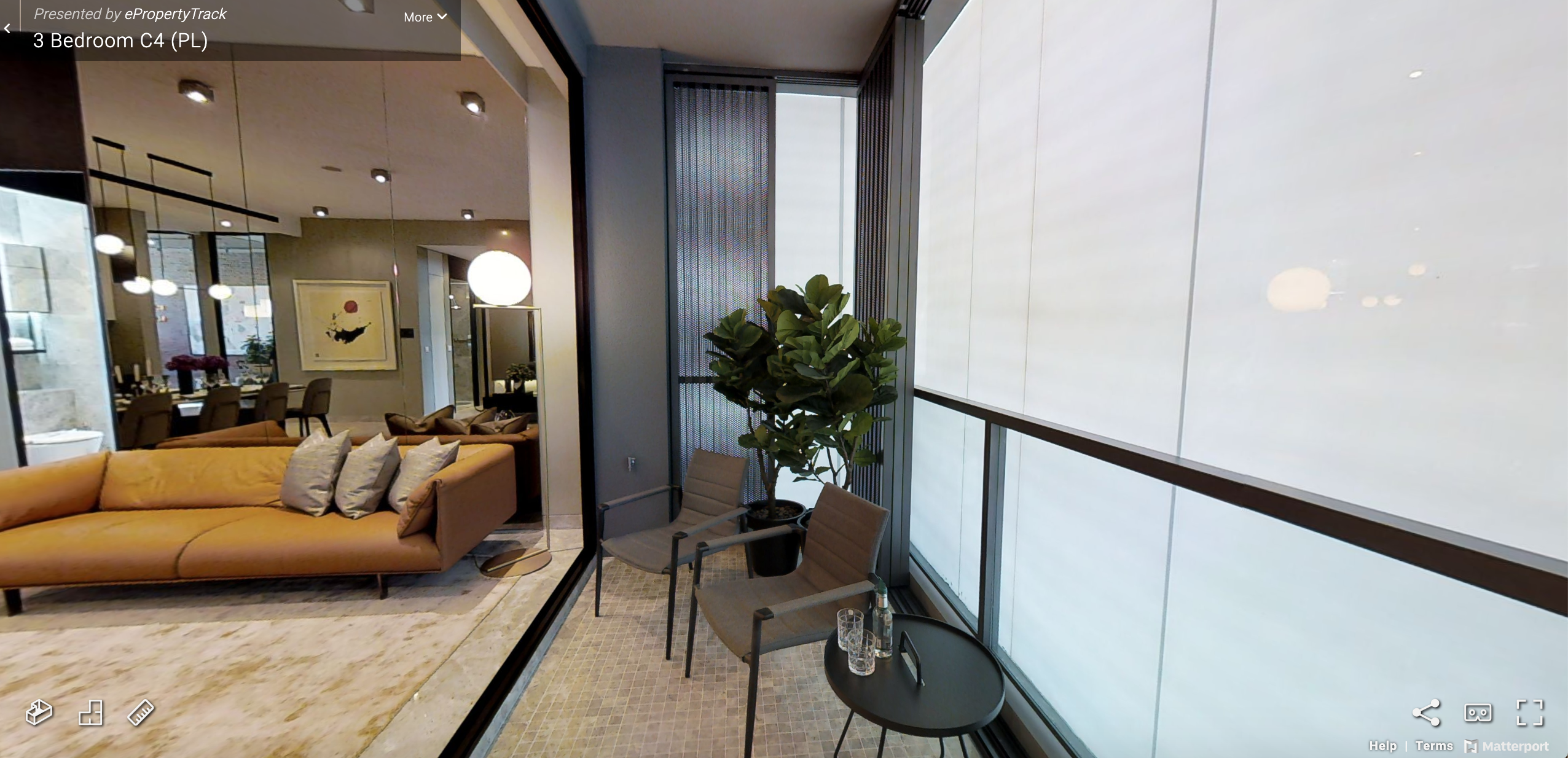 Next we reach the study room area, which is decorated with a shelf and a study table facing the windows. This allows the natural sunlight to shine in, which complementing the room lights will make it more conducive for studying or working.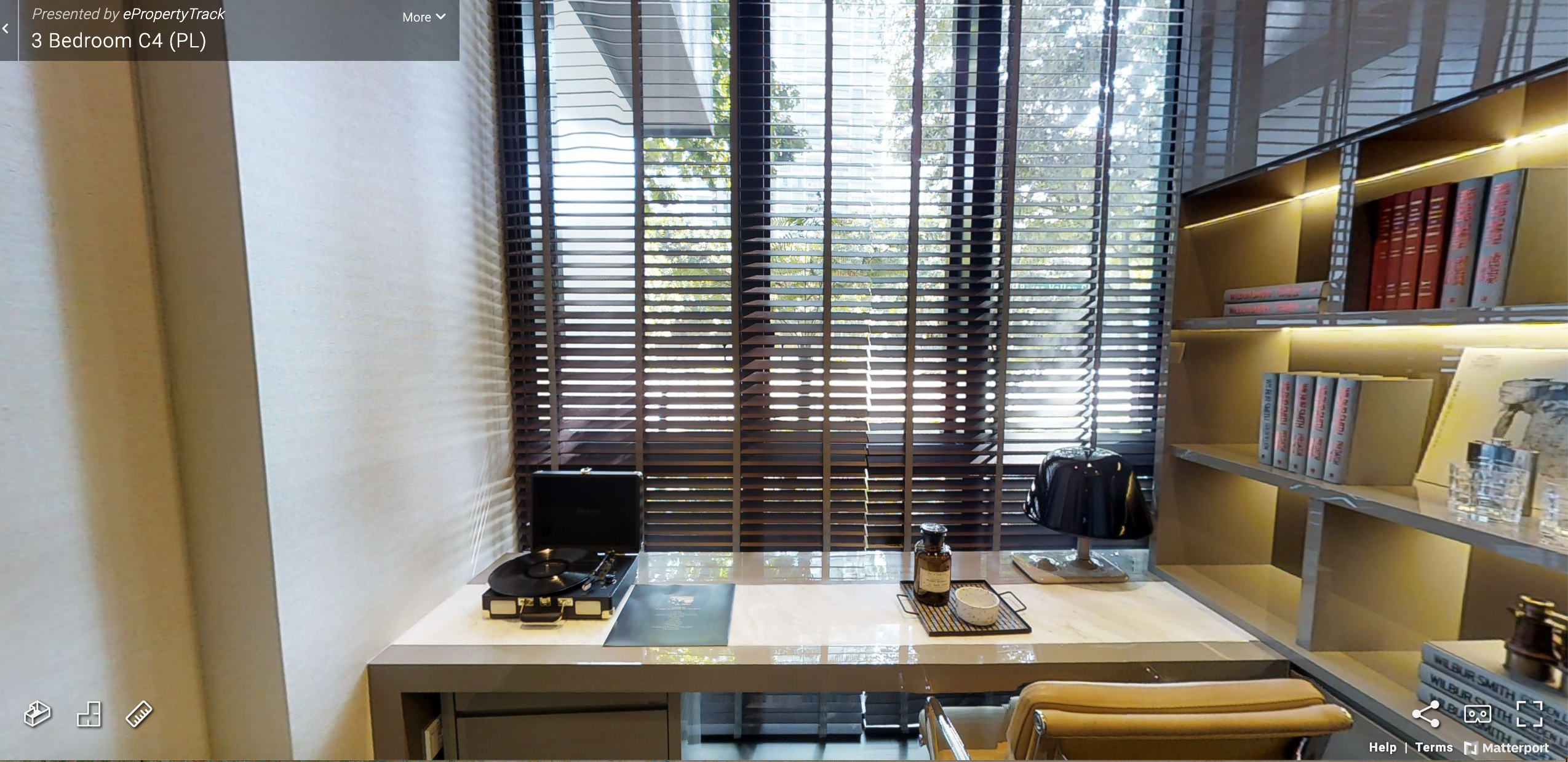 Finally we reach the master bedroom area, which is decorated in luscious and elegant colours of beige and light yellow. With the calm and serene colour scheme across the curtains and furniture, the room looks like the perfect place for rest. We also like how there are lights behind the bed and in the corners of the room to keep it well-lit.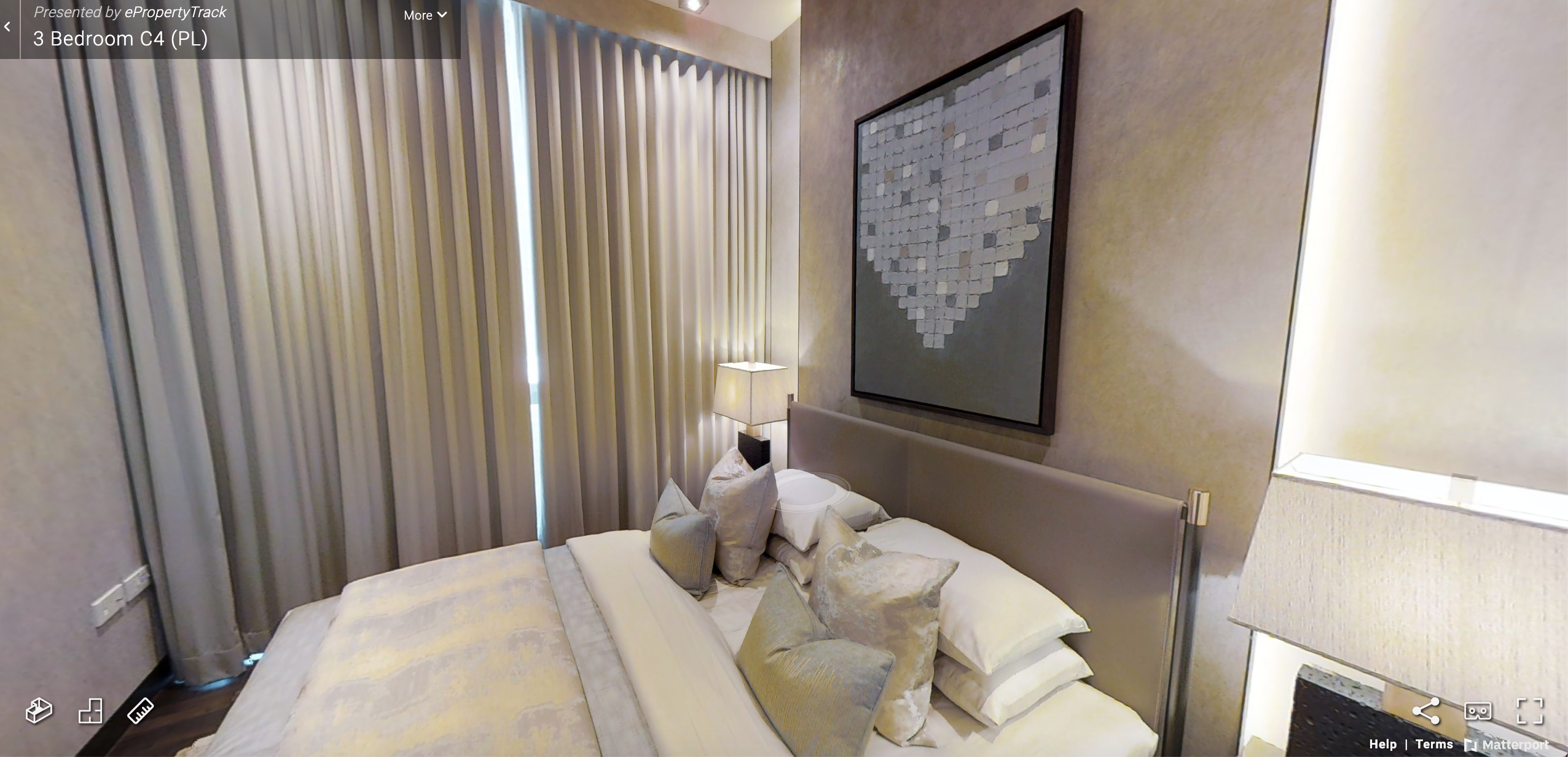 Location – More about its connectivity
Martin Modern has an unparalleled convenience due to its advantageous location. For one, residents just need to take a leisure 10 minutes' walk to reach Somerset MRT and Dhoby Ghaut MRT, which effectively connects the residents to the North-South Line. In addition, this also ensures that residents can reach the Orchard area for shopping and entertainment options, or the central area for work commitments. Precious time is saved instead of being squandered while travelling to and from work.
In addition, Martin Modern is also irresistible for any modern families that wish to have the perfect balance between work and play. With 80% of its land meticulously allocated to garden and top notch facilities, it is ensured that residents will have ample space to relax and unwind the stress from work commitments. Pet lovers will also enjoy their stay here, given that there is a pet's corner for them to interact with their little furry ones. Residents that love to host gatherings or get-togethers will also enjoy living in Martin Modern, as there is a luxurious spread of BBQ Pavilion, dining lounge and club lounge just for your loved ones to enjoy. It is also famous for its astounding rooftop garden which adds to the tranquil ambience of the accommodation. There is also a tennis court and an expansive swimming pool for sports enthusiasts to train their physique. Other notable mentions also include clubhouse, themed gardens and even a beautiful large lawn for outdoor activities as well.
Furthermore, educational opportunities are not amiss at Martin Modern, with reputable schools in the vicinity including River Valley Primary School nearby, and further into the city we have Singapore Management University and School of the Arts (SOTA). Truly a masterpiece, let Martin Modern be your dream home!