Meyer Mansion is one of the newest properties to be added to the line-up within District 15, with an impressive selection of facilities, surrounding amenities and proximity to nature. Meyer Mansion is located along 79 Meyer Road and will feature 25 storeys with up to 200 residential units. As mentioned by their developer, the development theme of Meyer Mansion aims to create a masterpiece that encapsulates the idea of "a modern reinterpretation of tropical mansion typology, with juxtaposition of old world charm and modern minimalism".
Three Bedroom Unit (Type C2) – What does it offer?
A look at the entrance of the three bedroom unit and we are pleasantly surprised. There is a running them of warm and bright tones across the unit, giving it a comfortable and cosy vibe. The luxurious undertones are also well highlighted with the marble flooring and the high quality furniture.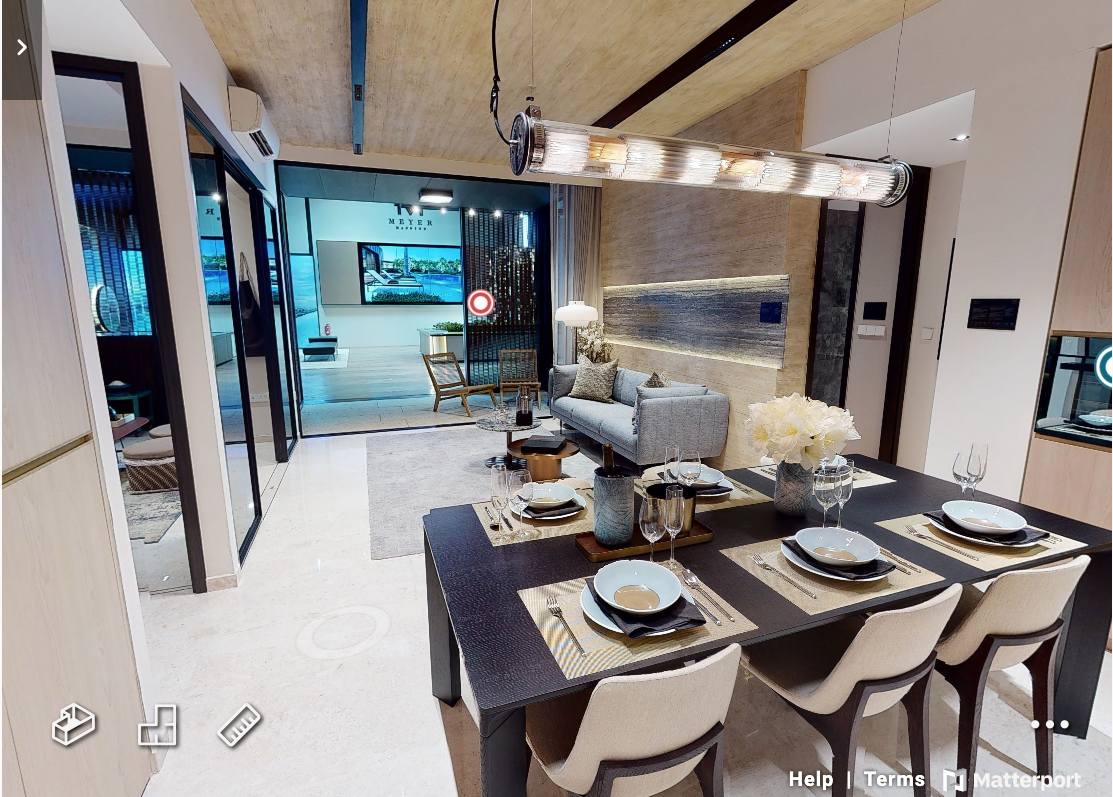 At the side of the dining area we see the kitchen, which features bright kitchen equipment, a refreshing change from the usual dull tones elsewhere. Here we can see a wine chiller and integrated refrigerator by Liebherr, along with other high quality furniture such as induction cooker hub by V Zug and a built-in combination steam oven by V Zug.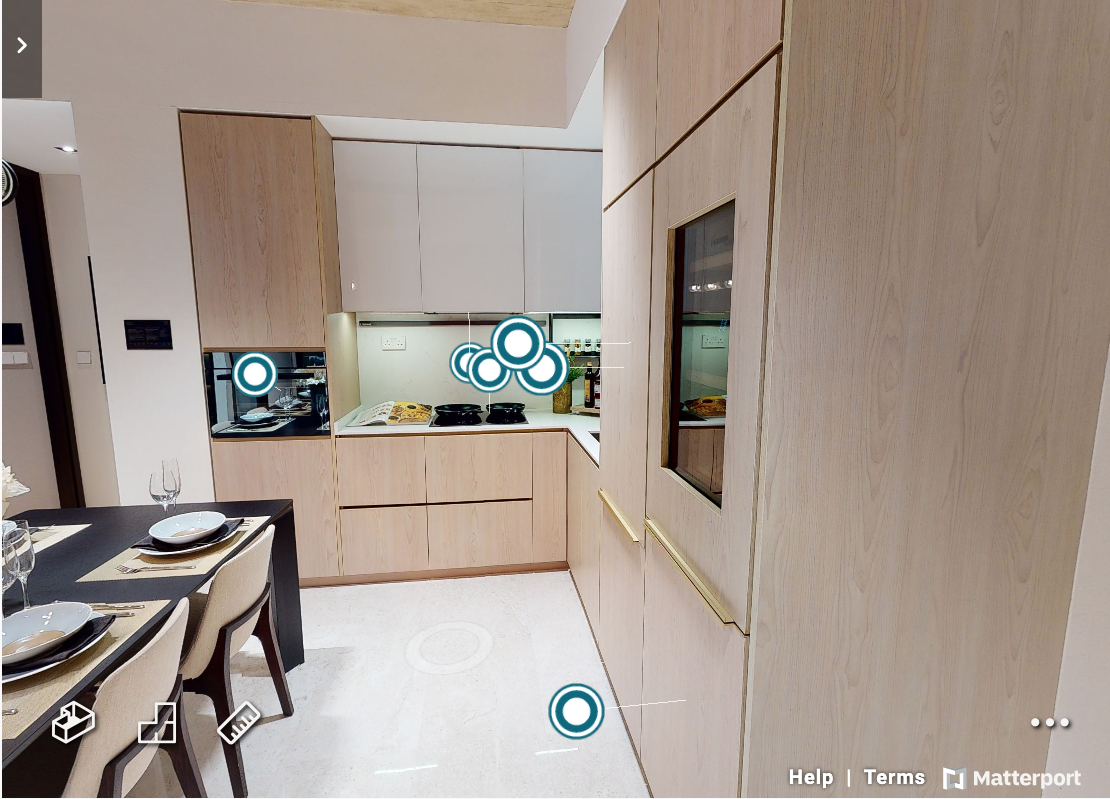 We walk further in to see the living room, which is beautifully decorated with the wall lights and interesting assemble of tables. In the corner we can see the balcony, which is spacious enough to fit a couple of furniture and resting chairs as well.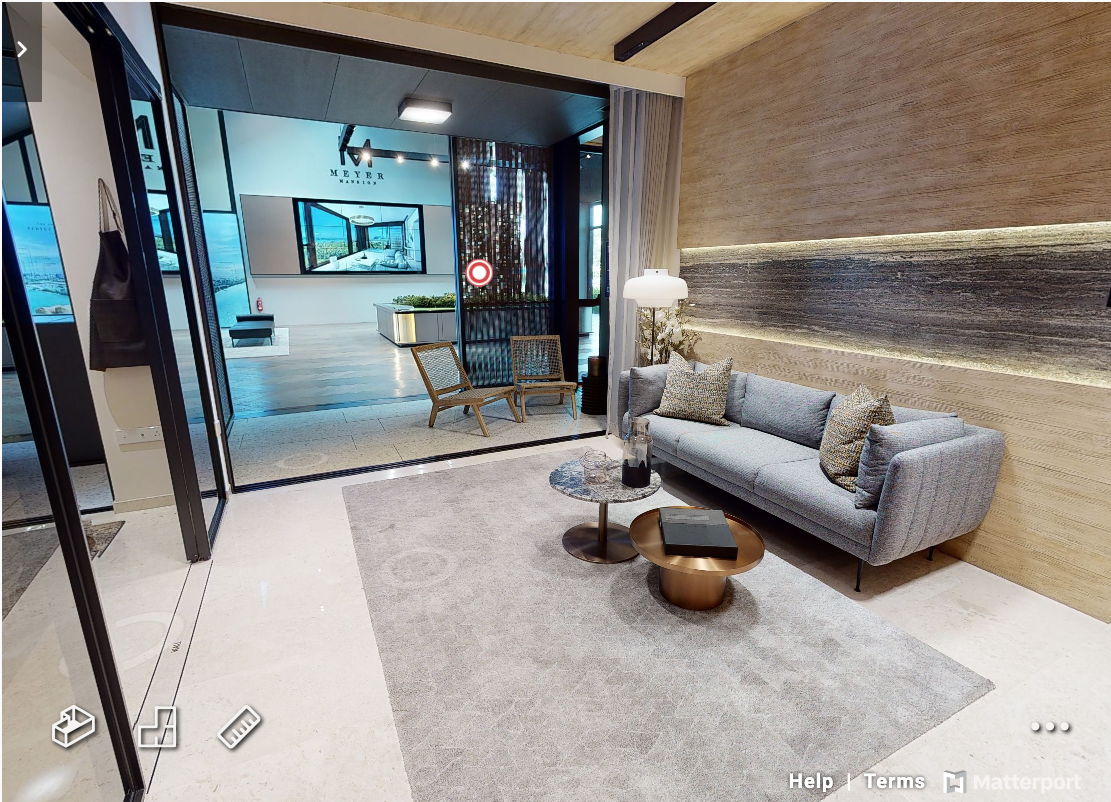 We walk further and we are surprised again with the beautiful tea room, which is beautifully adorned with a shelf of intricate pottery designs and a tea set perfect for relaxation. Yet another great inspiration that you can consider for your own unit!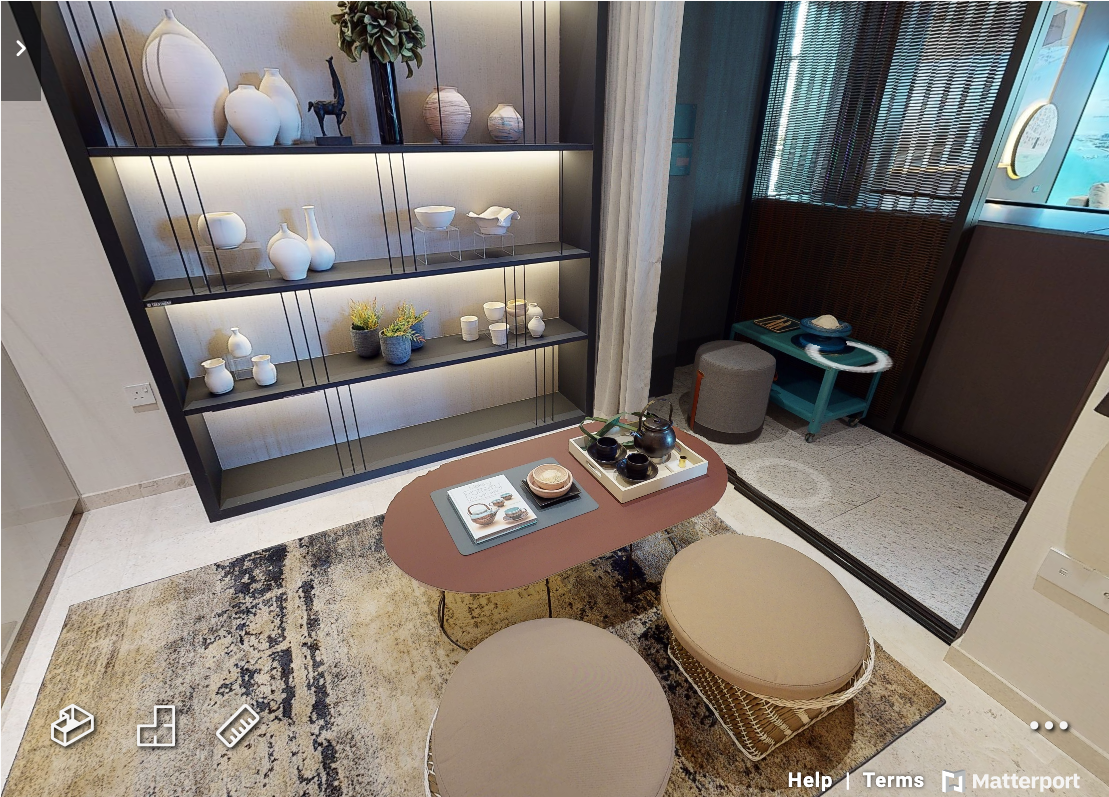 We move on to the bathroom, which has luxurious marble detailing that has white undertones to prevent the bathroom from looking too dull. The basin washer is a high quality product by Duravit, while the basin mixer and shower mixer set is a masterpiece by Hansgrohe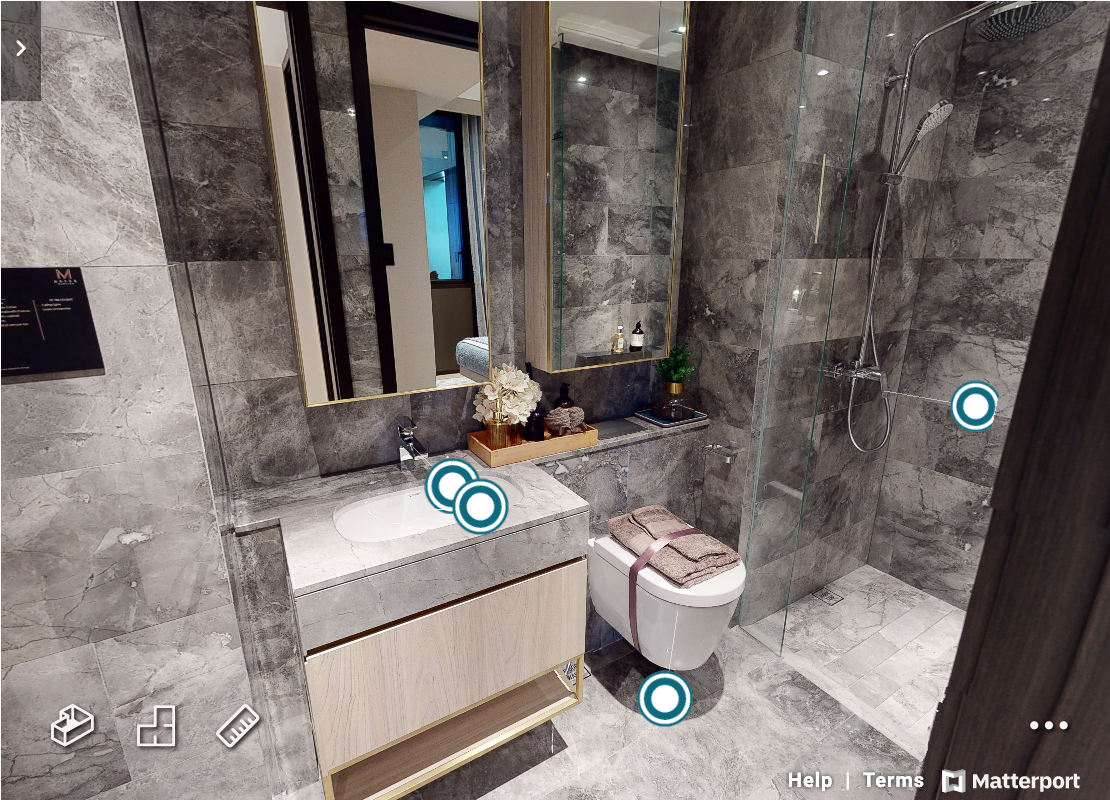 Finally we reach the master bedroom, which is spacious and well-lit with innovative lightings placed across the ceiling and the back of the wall. Full height curtains and wardrobes completes the picture to create a warm, comfortable but luxurious private sanctuary for you.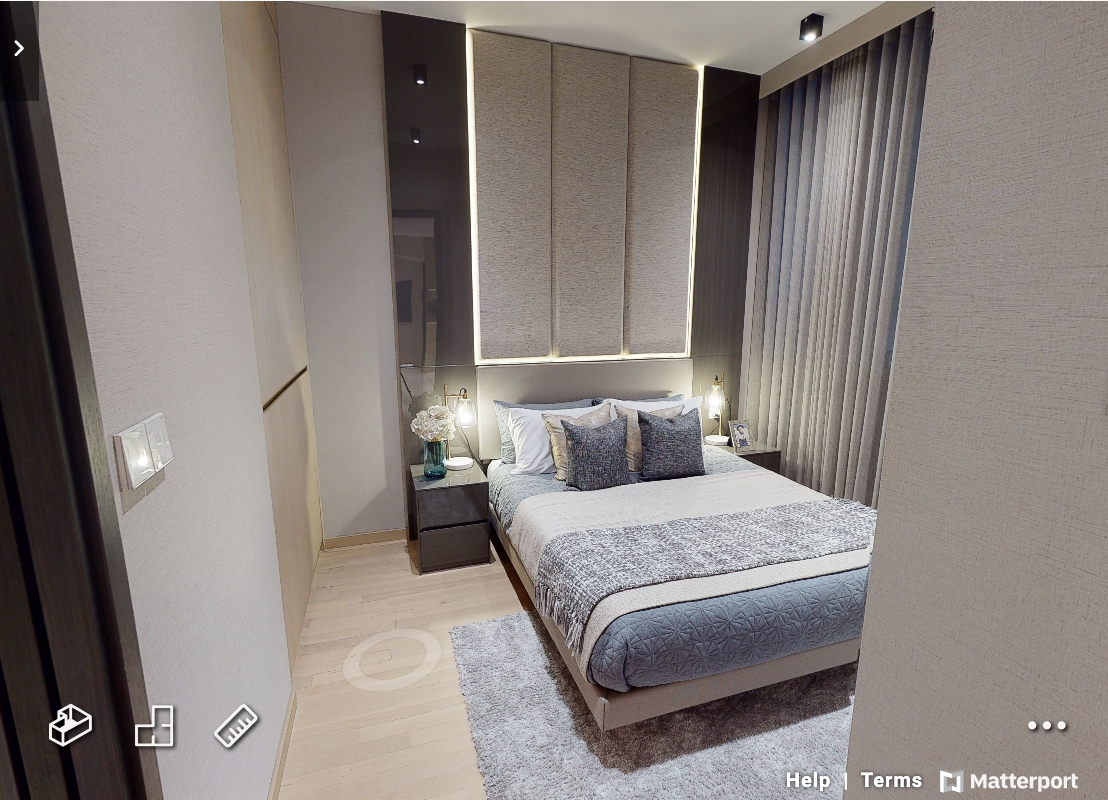 Four Bedroom Unit – What does it offer?
A look at the four bedroom unit and we immediately notice the more spacious living room and dining table spread – which can now comfortably accommodate a table of 8 easily. The balcony is also much more spacious, being able to fit in a cough and more open spaces, perfect for night viewing or a light exercise while basking under the warm sunshine.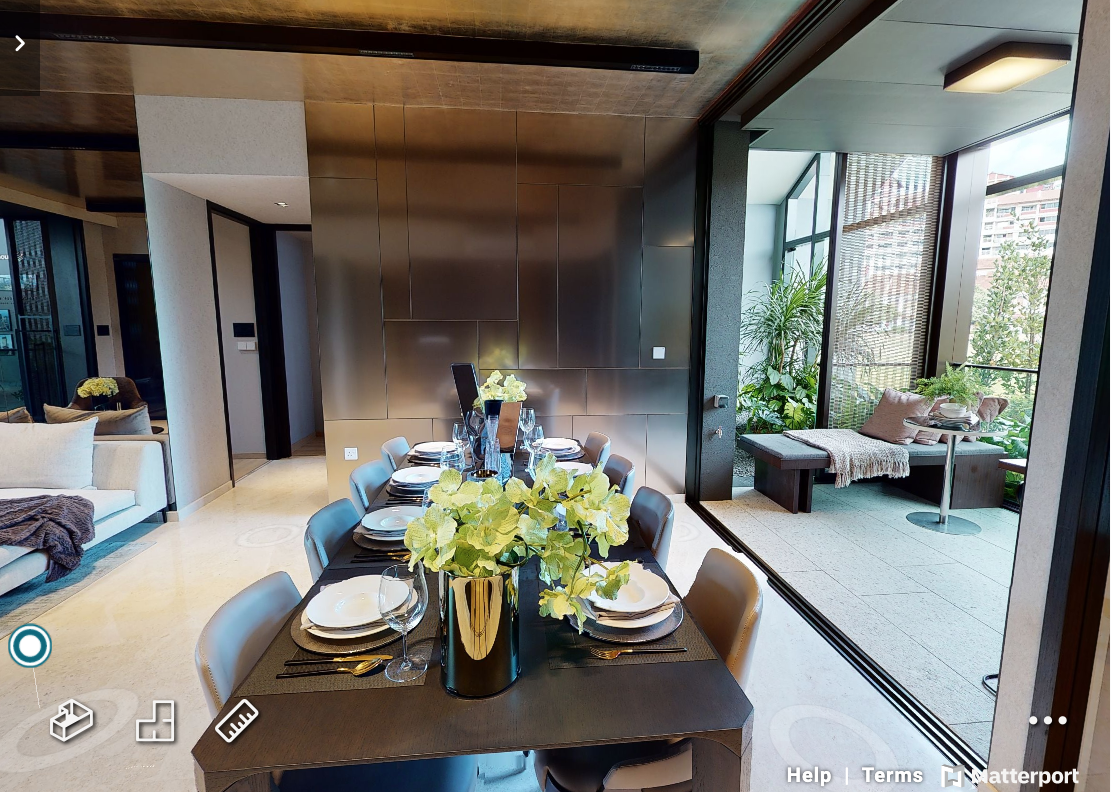 At the corner we see the kitchen, which now occupies a full area with more comprehensive and high quality kitchen tools. Like before, there is a wine chiller and integrated refrigerator by Liebherr, along with other high quality furniture such as induction cooker hub by V Zug and a built-in combination steam oven by V Zug. In addition, there is also a stainless steel sink by Reginox as well.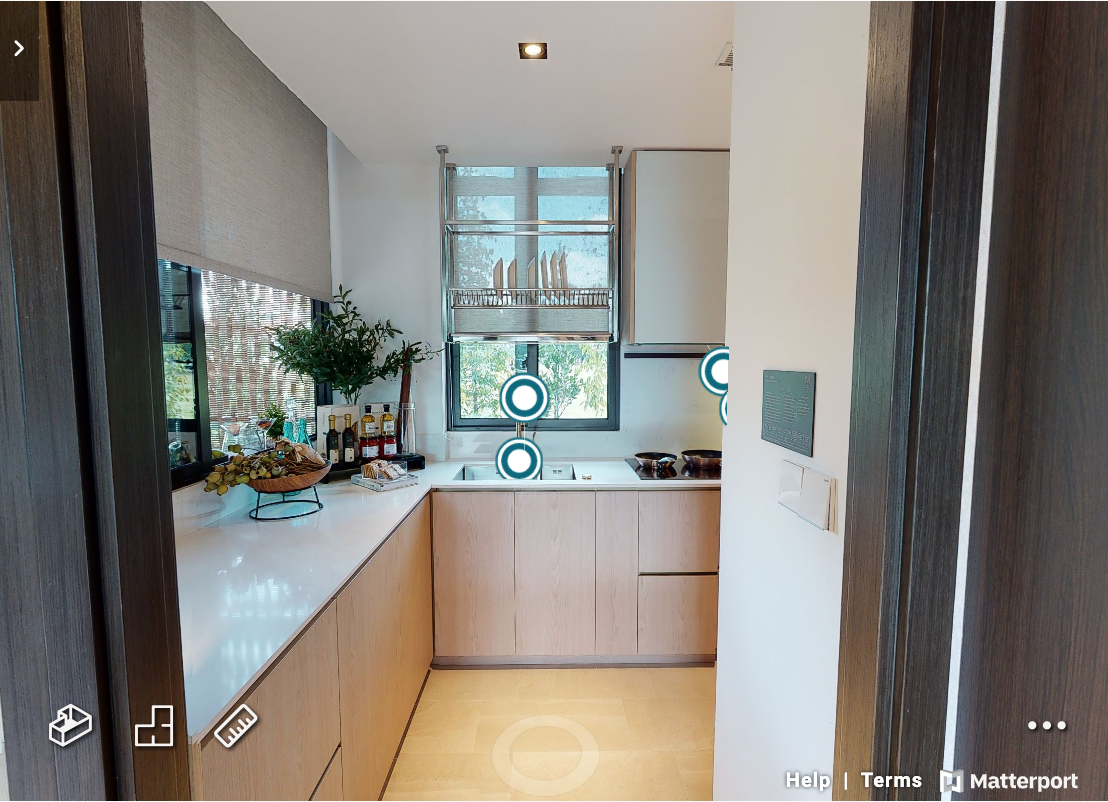 At the other side we see the expansive living room that is nothing short of grand and luxurious. The perfect pairing of the furniture and the marbling floor exudes sophistication that is hard to find elsewhere.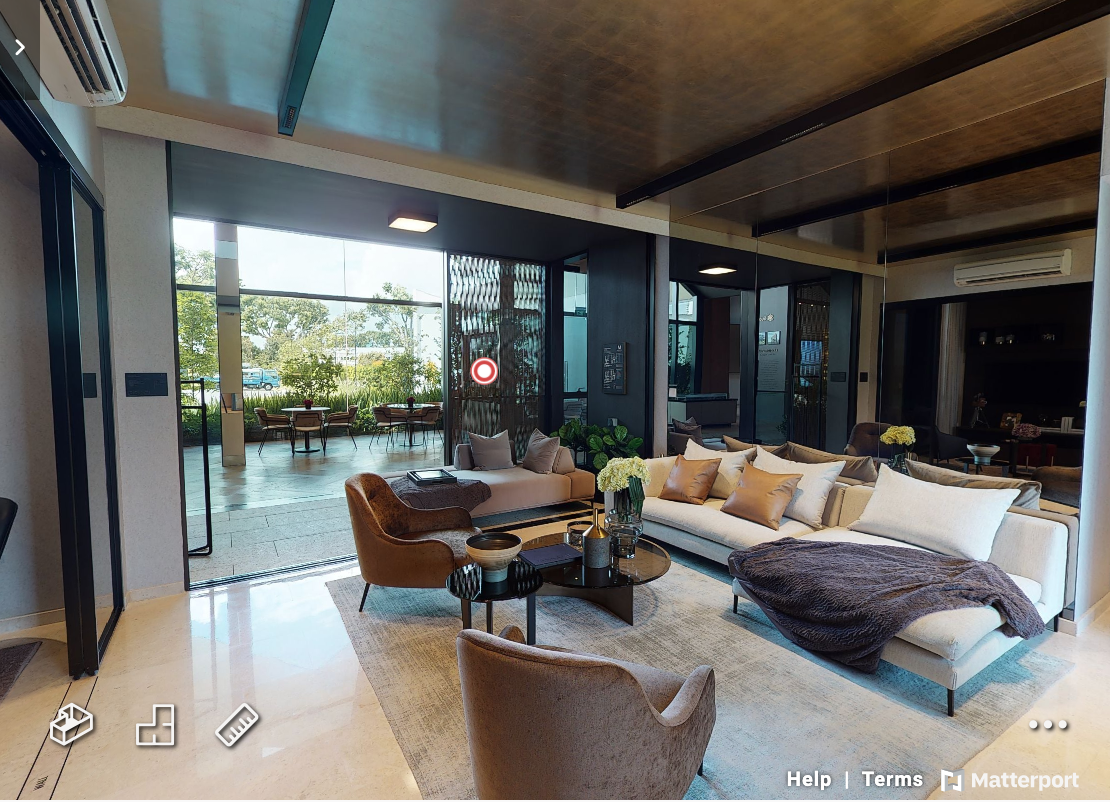 Moving on we see one of the areas remodelled to be a TV and recreational room, which is definitely an interesting addition and certainly pleasing to the eyes. This can definitely be enhanced with other equipment to become an extensive recreational and entertainment room.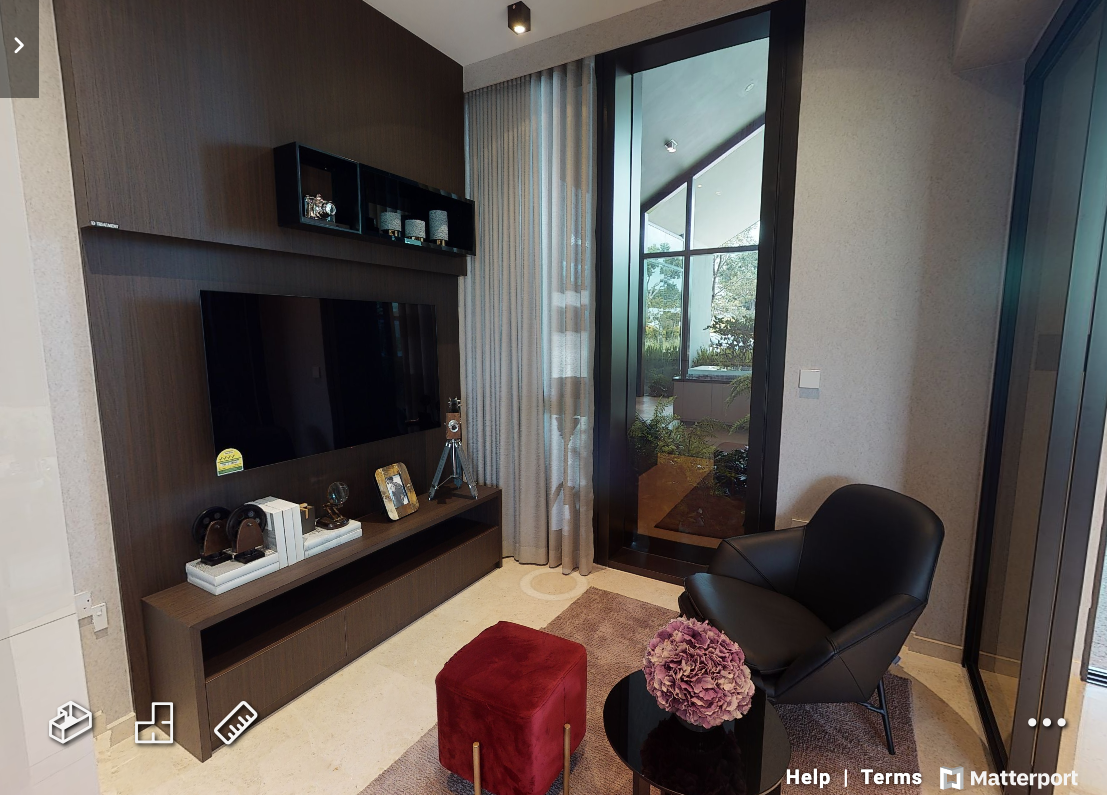 Next we look into the bathroom, which has a beautiful bathtub by Hansgrohe. Along with the Grohe Shower mixer and hand-held shower, it is evident that no effort is spared when designing the bathroom to such sophistication and grandeur. Accompanying it would be the Grohe Basin mixer tap that is also specially crafted to fit the running theme of the bathroom.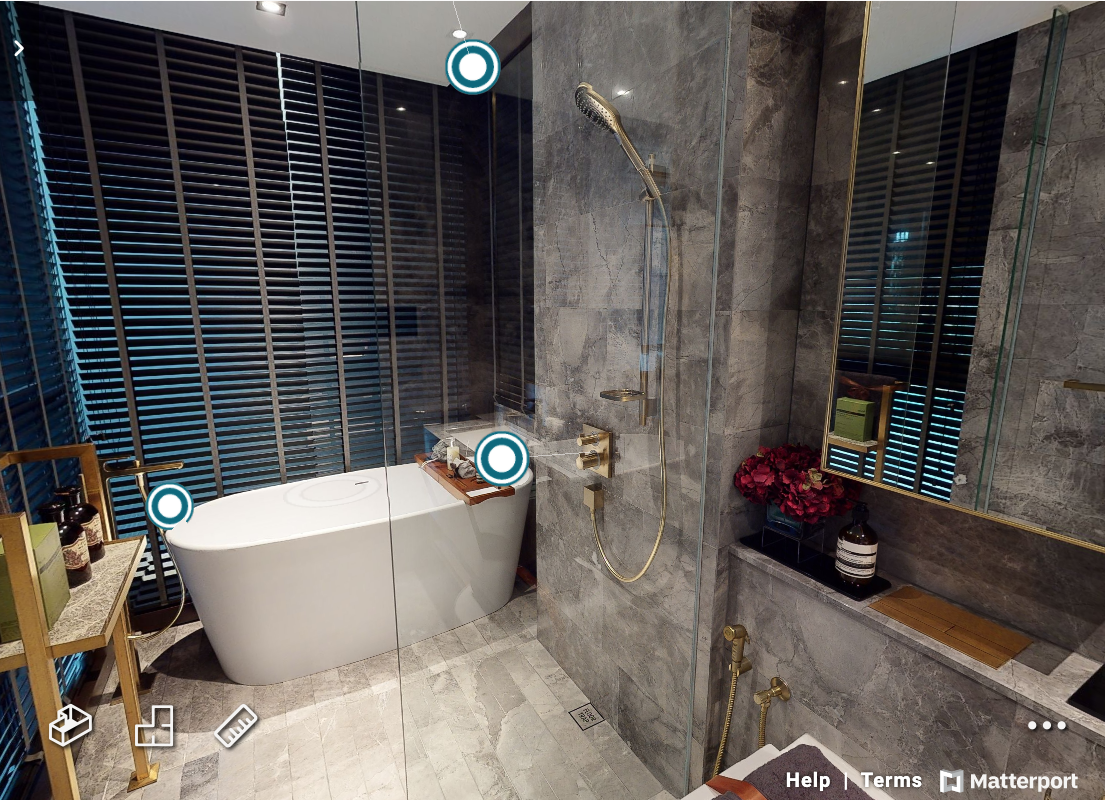 Finally we get to the master bedroom, which can now comfortably accommodate a table and accompanying shelfs in the other corner. The light coloured flooring and the lights at the back of the walls make the room bright, which enhances the luxurious undertones of the room.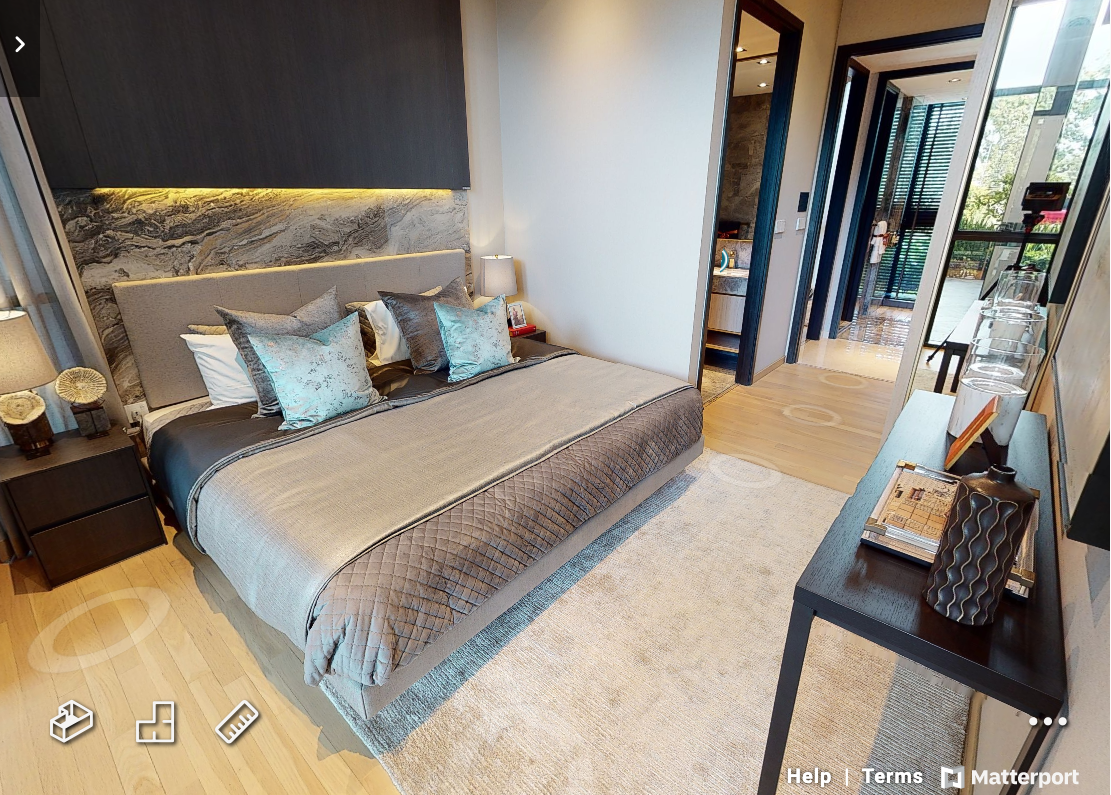 Location – More about its connectivity
Coupled with its amazing facilities would also be a great location that Meyer Mansion commands. While there are no MRT stations within walking distance right now, there is the Katong Park MRT station being developed as we speak while Meyer Mansion is in the works. That means that upon the completion of Meyer Mansion, residents will be within 6 minutes walking distance to reach Katong Park MRT station, which is an added accessibility that is part of the Thomson-East Coast Line due to complete in 2023. The Thomson-East Coast Line connects to numerous key stations like Marina Parade, Maxwell, Great World, Orchard MRT station and many more.
It will take approximately 35 minutes to reach Orchard via bus services available along the Walton Road, or alternatively, residents can reach the famous shopping district via the Thomson-East Coast Line through Katong Park MRT station to reach Orchard Station. Residents looking for other transport options can also take 15 minutes to reach Mountbatten MRT station via numerous bus services nearby.
Next, you can also expect numerous shopping options within the area as Meyer Mansion is close to numerous shops like i12 Katong mall that boasts a 7 storey selection of retail therapy spots and dining choices. It is also within walking distance to the Katong Shopping Centre, a great place for you to stock up on their daily essentials. In addition, you can also explore The Odeon Katong, Parkway Parade and Leisure Park Kallang as well.
A place where luxury is like no other, living at Meyer Mansion is definitely a huge highlight that you wouldn't want to miss!