A new freehold condominium development along Anderson Road, Nouvel 18 is one of the most impressive properties within the District 10. Within this development would be two 36-storey towers comprising of 156 exclusive units – perfect for those that value privacy and comfort of tranquillity. Developed by the reputable City Developments Limited (CDL), Nouvel 18's unparalleled location and comprehensive facilities is certainly an attractive one to investors and home-buyers alike.
Three Bedroom Units (with Study) – What does it offer?
Three-bedroom units features a stunning living room with amazing views across the horizon through its full height windows and window-side cushions. Along with the beautiful wall decorations and high-quality furniture fittings, Nouvel 18 definitely delivers an impressive and luxurious unit for residents to enjoy.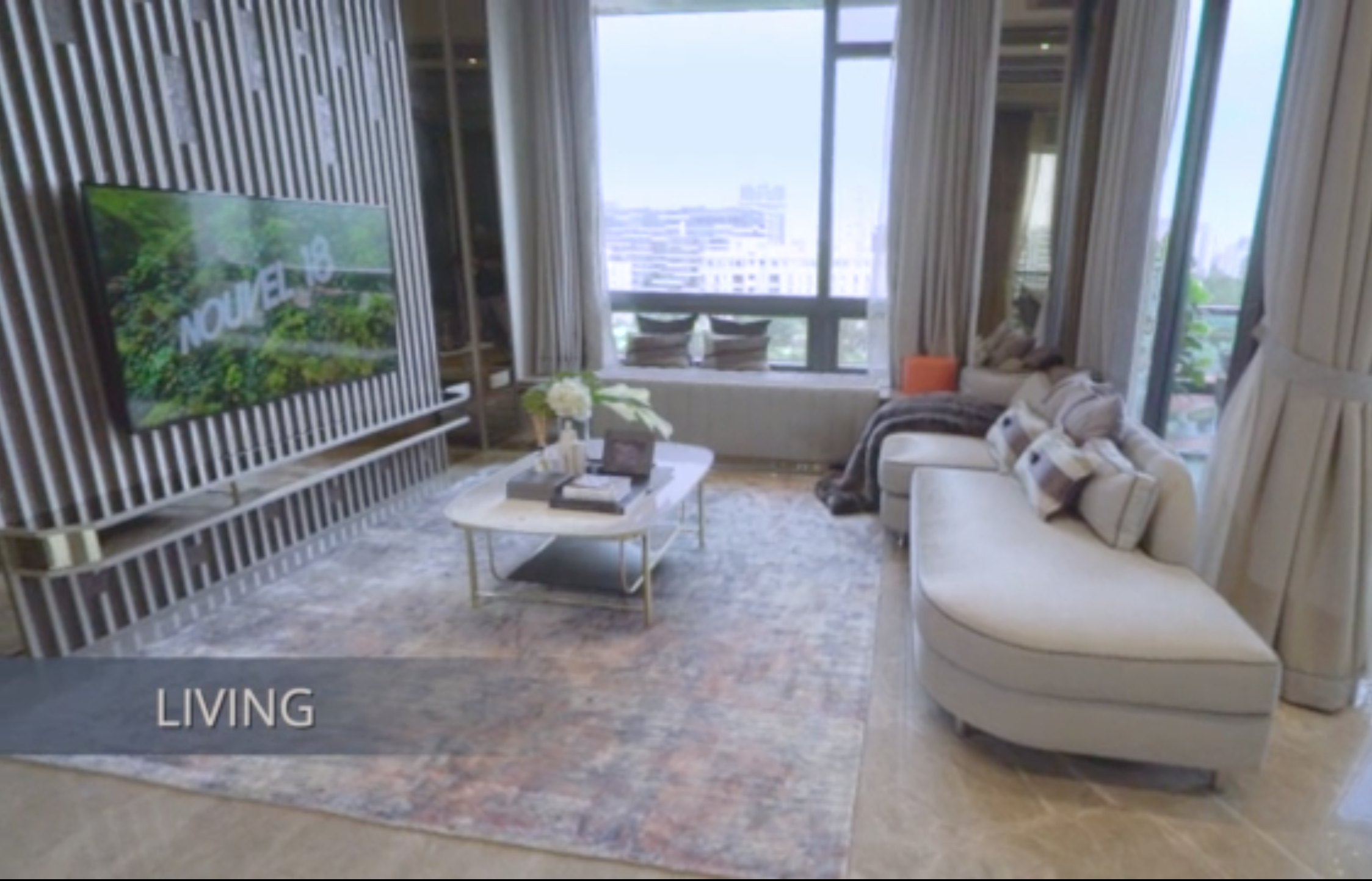 A further walk into the living room and we can see the balcony area, which is actually quite large in comparison to other units that we've seen in other properties – for it can fit a sizeable mat and furniture, which is perfect for some yoga or pilates while breathing some fresh air and bathing in the warm sunlight.  Otherwise, we can also imagine a good reading session here while relaxing in the soothing afternoon breeze.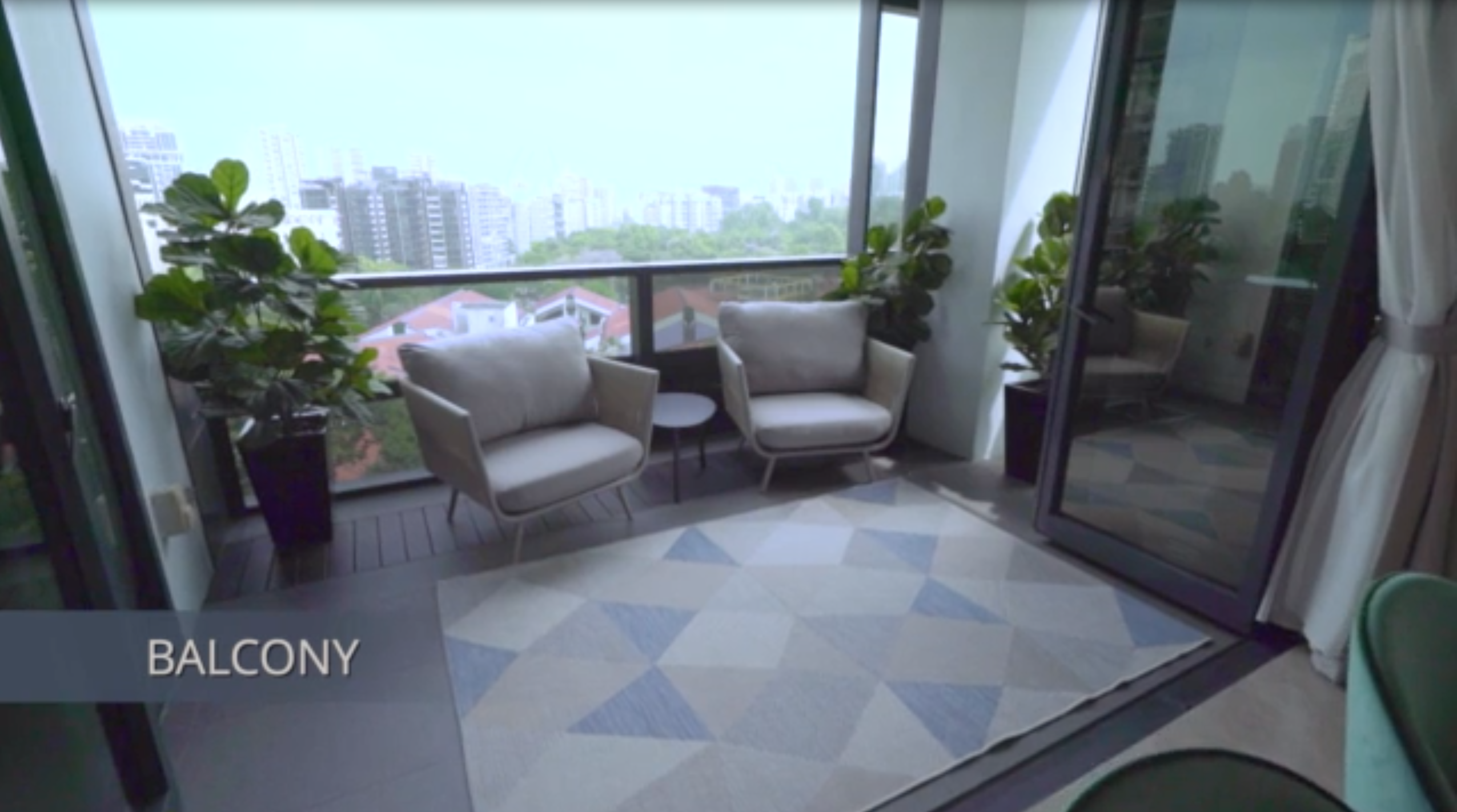 Moving on we reach the master bedroom, which is spacious and features luxurious shelf designs as well. Cushions are also cleverly incorporated near the windows for residents to enjoy the beautiful view outside – anytime in the day or night.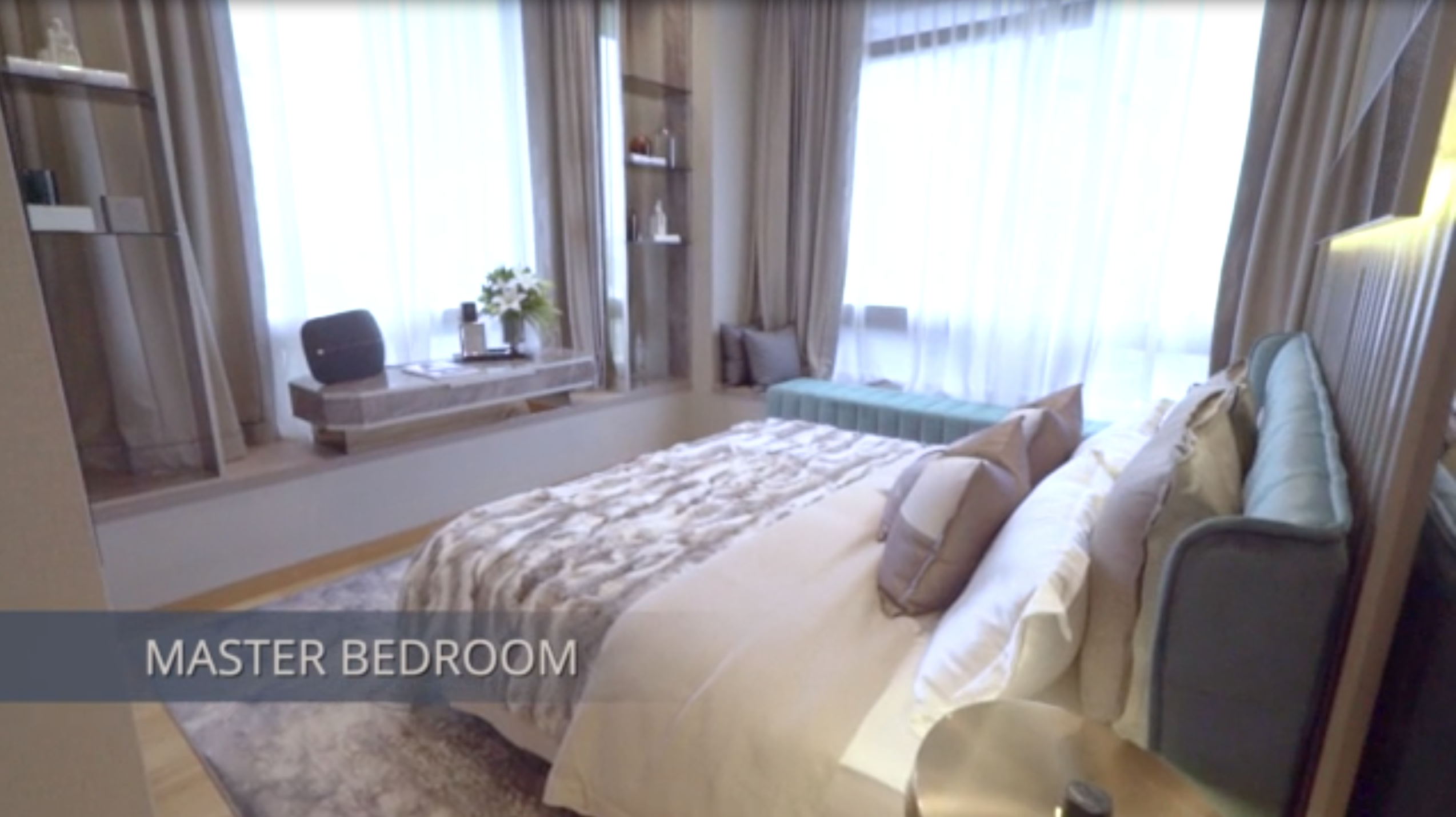 At the other side of the master bedroom we see the walk-in wardrobe, which is able to accommodate your selection of clothing and accessories for easy access and try-ons. Definitely a luxurious touch to create an elevated look for the unit!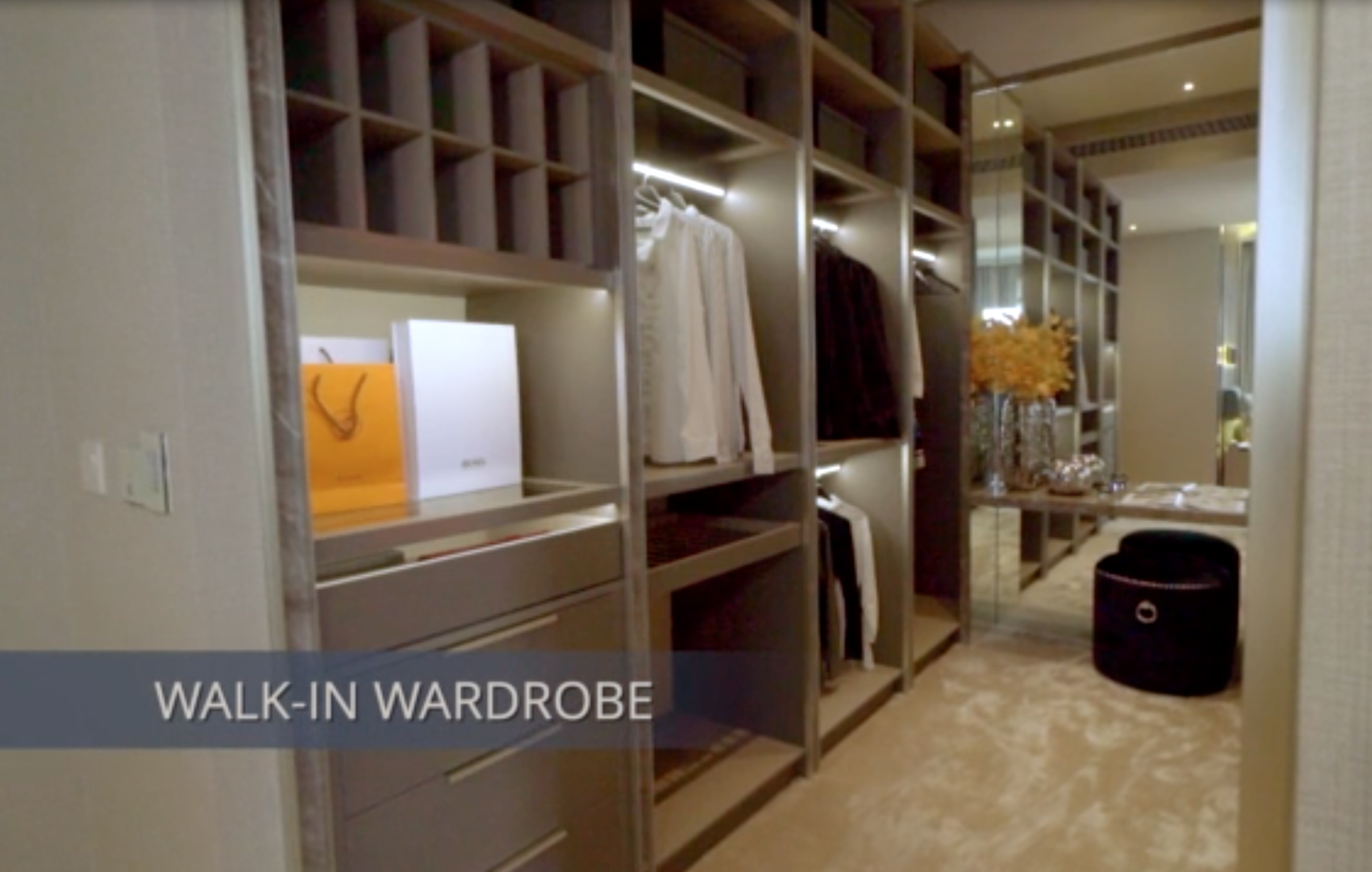 Next we reach the bathroom area, which is definitely impressive due to the marbling details that run across the high-quality bathroom equipment to the bathtub as well. The bathroom is complete with Duravit wares and Grohe fittings, a perfect and high-class combination of equipment to create such an elegant and comfortable bathroom.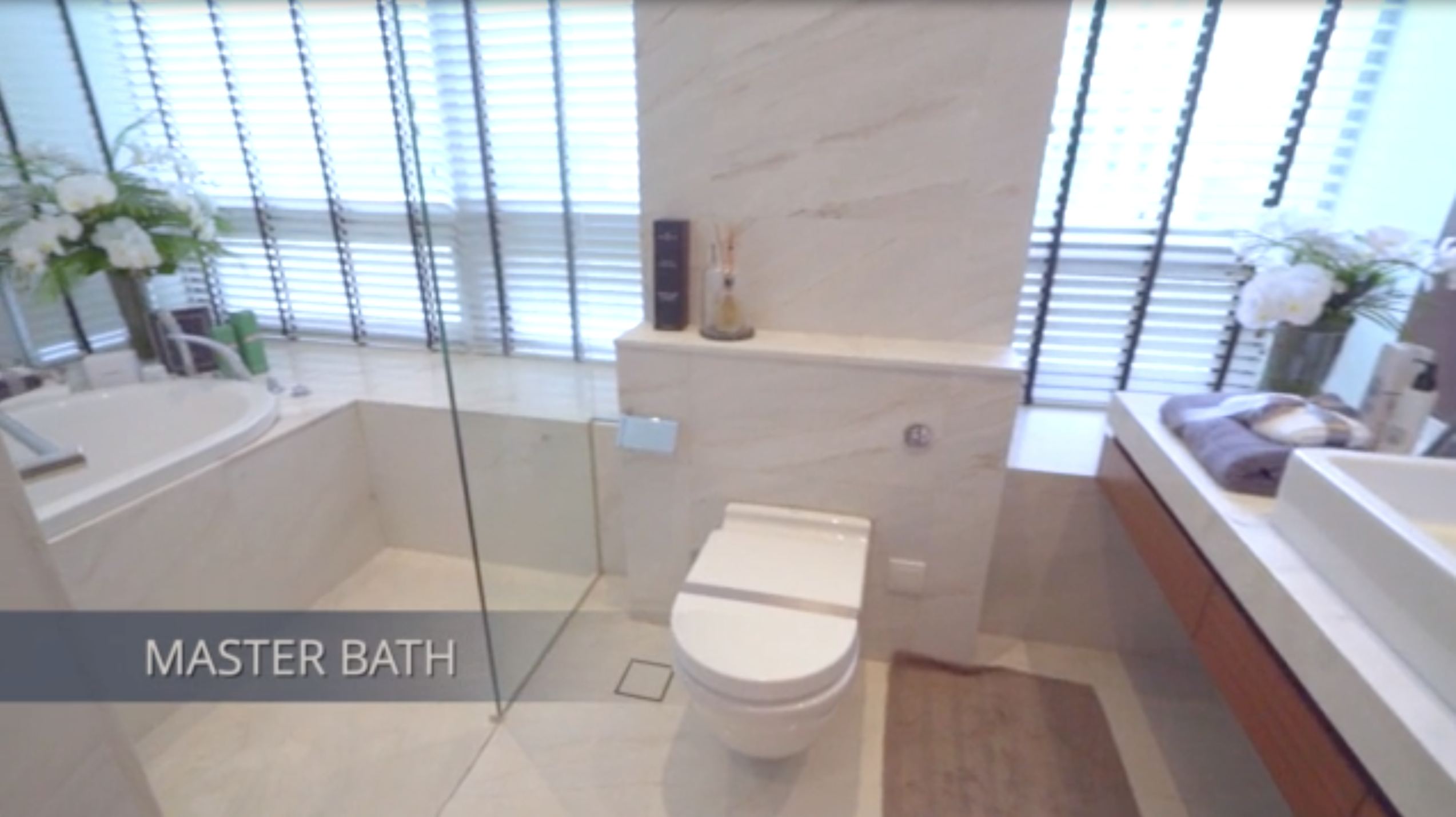 Finally, we reach the kitchen, which spots a clean and refreshing design, perfect with the Miele Coffee Maker and Miele Steam Oven. On the other side, we can see a full-sized refrigerator and dishwasher that are also high-quality products by Miele as well.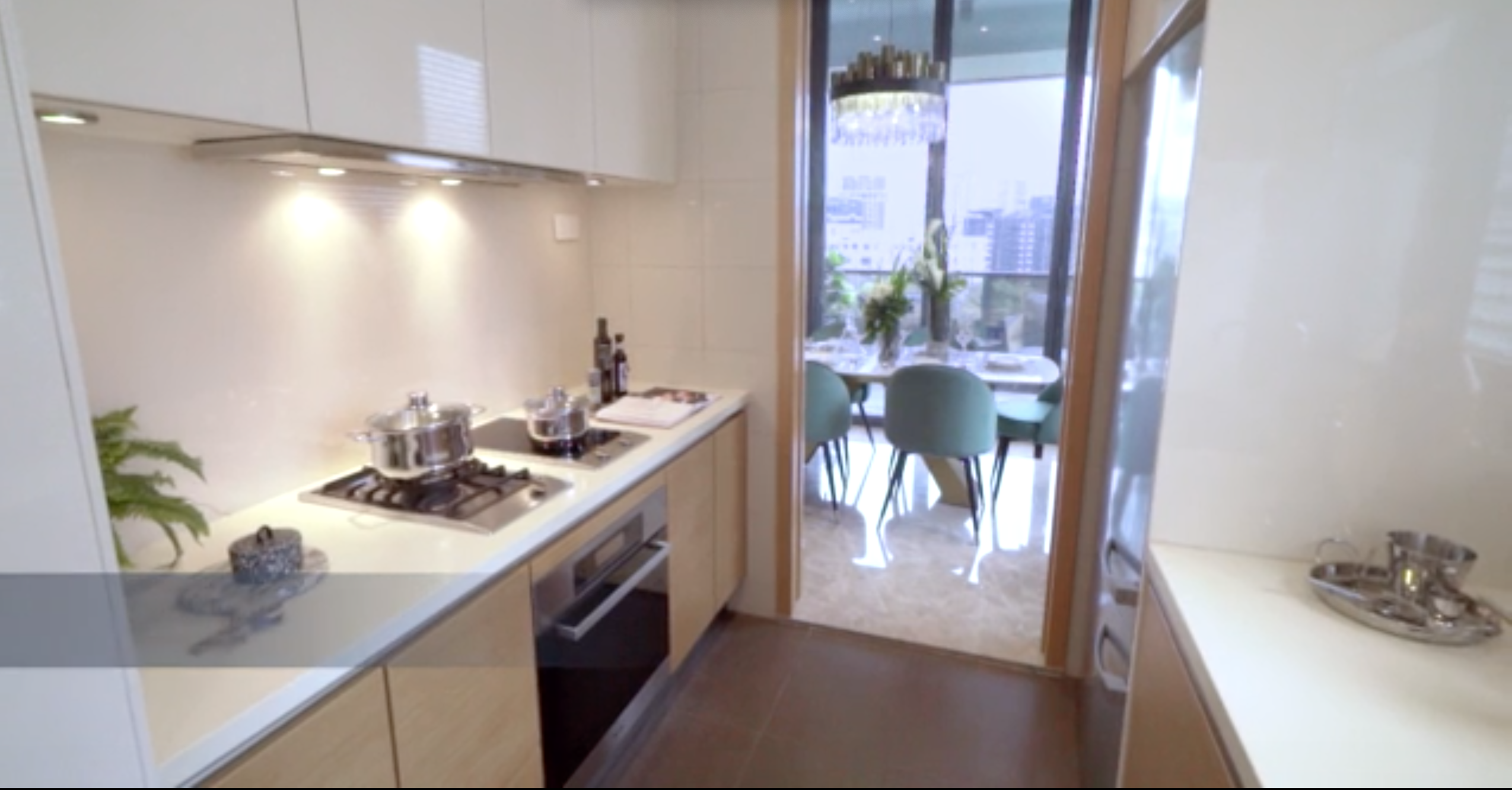 Four Bedroom Units (with Study) – What does it offer?
For the four-bedroom unit, we definitely see an upgrade with the room layout and space allocation once we enter the unit through the private lift lobby.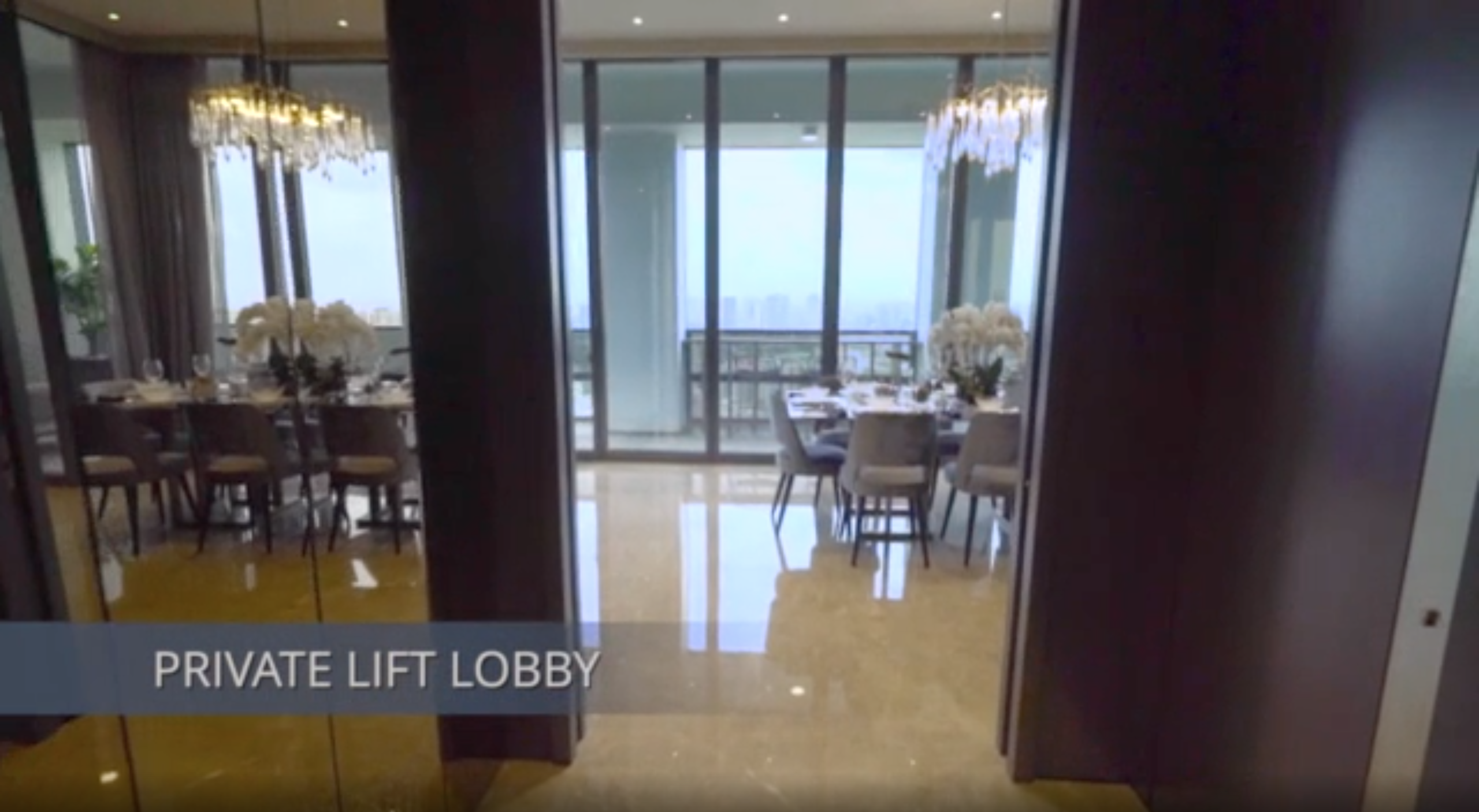 The living room can accommodate many more people, with much more walking space for comfort. Along with the calm and serene tones in all of the high-quality furniture, it is evident that Nouvel 18 would be a delight to live in.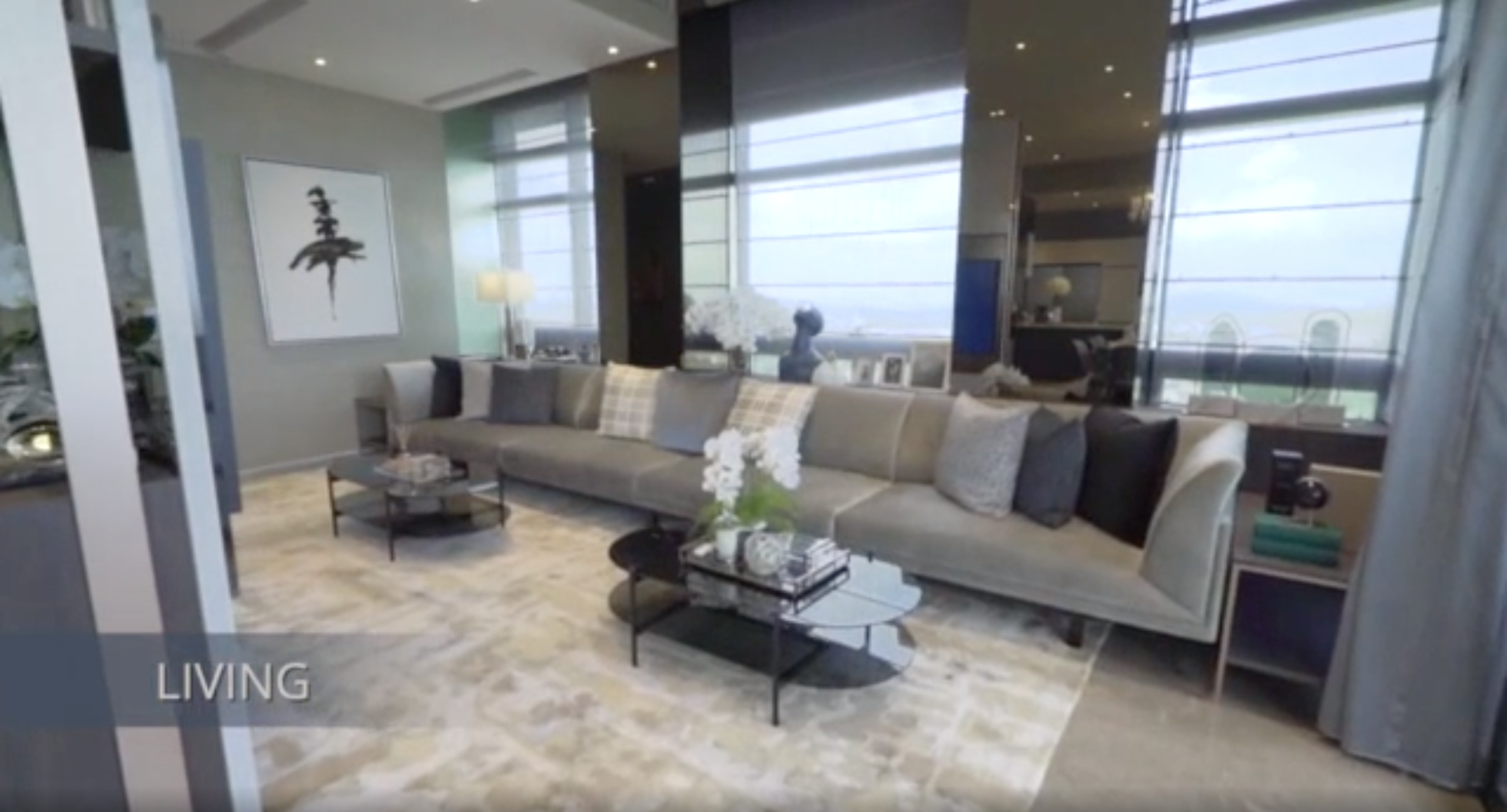 Next we move on to the balcony outside of the living room, which is actually able to accommodate a bar-table and chairs for a casual reading session, afternoon tea or any leisure activities where you can enjoy the beautiful view across the horizon while breathing in the fresh air.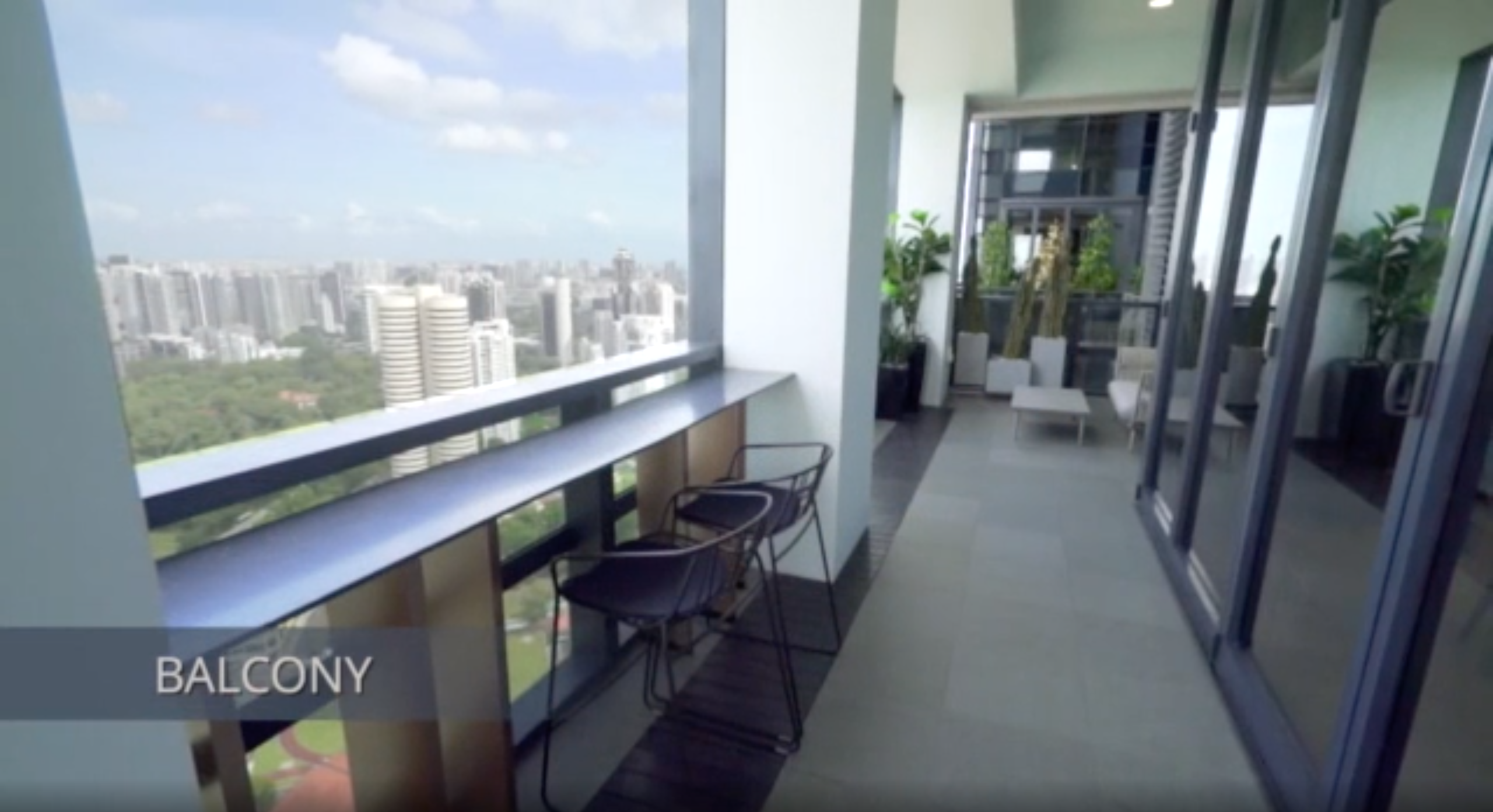 We then get to the master bedroom, which is highlighted with luxurious warm tones across the furniture, with an addition of a dressing table. With the bright lighting and full-height window to gather natural sunlight, the warm tones of the furniture definitely match well to create an elevated and luxurious look.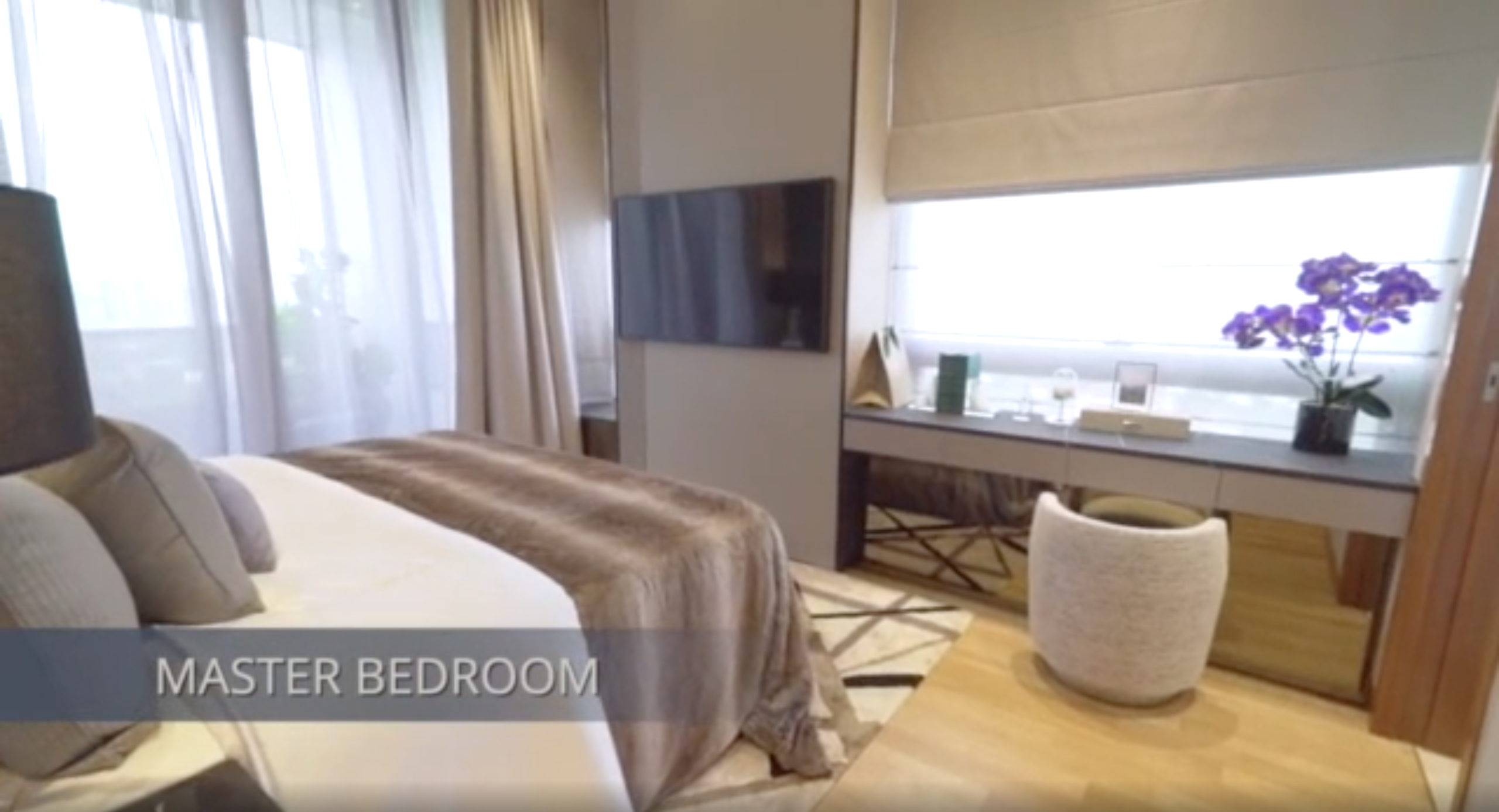 Finally, we get to the kitchen, which is now larger to accommodate more high quality kitchen equipment and a kitchen island table as well. Here we can see a selection of kitchen tools from the luxury brand Miele, which includes the coffee maker, steam oven,  baking oven, wine chiller, refrigerator and even a dish washer as well.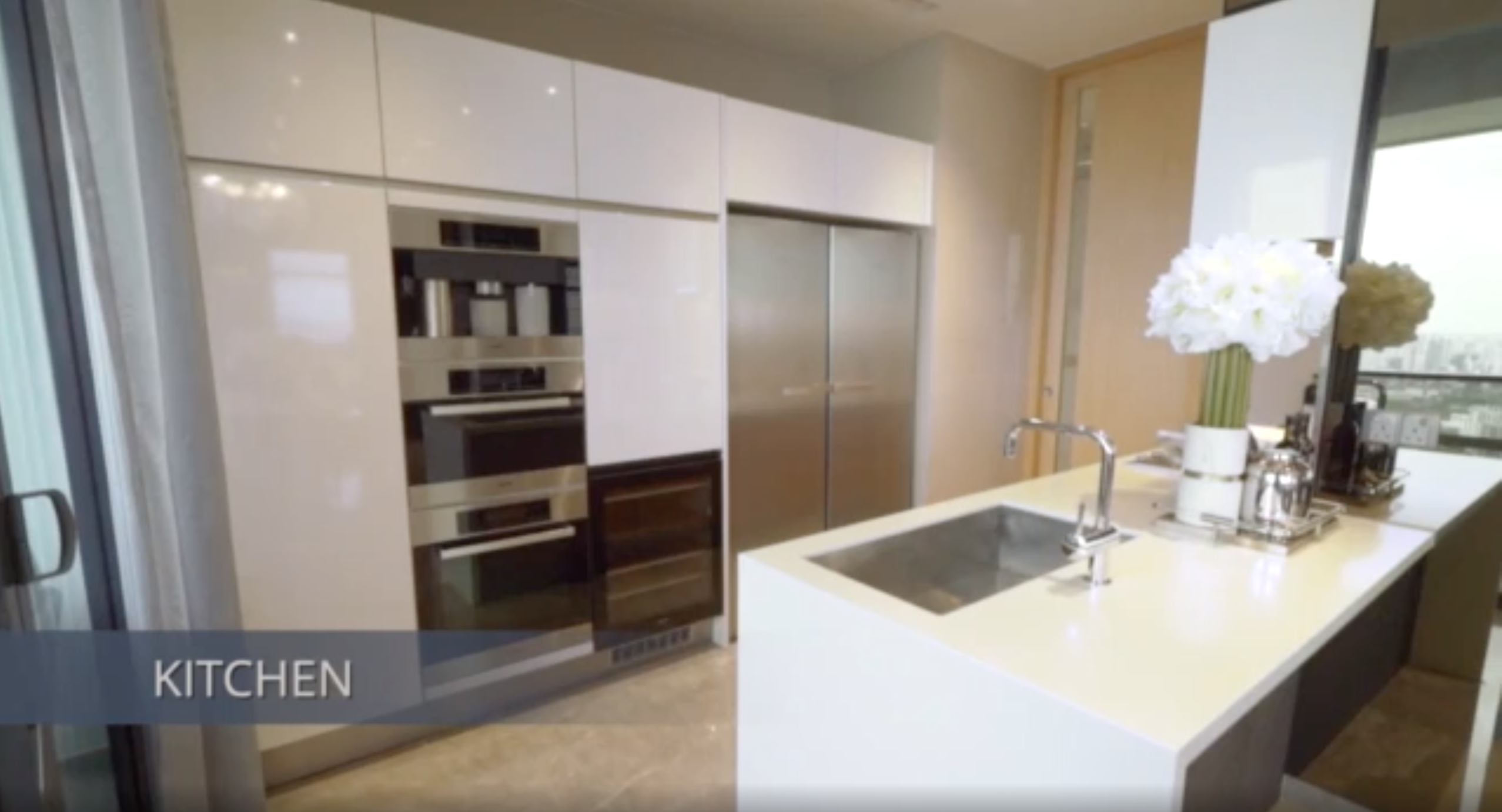 Location – more about the connectivity
With regards to the location, Nouvel 18 certainly impresses many with its unrivalled convenience and comfort. For one, it is a short 13 minutes' walk to reach Orchard Road and the Orchard MRT station, implying that residents can get easy direct access to the North-South Line. A short MRT ride will bring residents to Dhoby Ghaut Station, which further grants access to the Circle Line and the North-East Line as well. Furthermore, vehicles owners will also be pleased to know that they only need a short 10 minutes' drive to reach Central Business District, allowing residents a quick access to their workplace – more time can be saved resting at home or spending time with their loved ones. In addition, it is a short 3 minutes' drive to reach Pan Island Expressway (PIE) as well.
The proximity to the Orchard MRT station means that residents can have access to the stretch of internationally acclaimed shopping district, better known as Orchard Road. There lies numerous shopping malls including Wheelock Place, ION Orchard, Takashimaya, Tanglin Mall and many more. The perfect where one can find designer labels, posh afternoon tea spots and endless selections of fine dining, residents will be spoilt for choice!
Truly the epitome of luxury living in Ardmore – living in Nouvel 18 would be a dream come true!