One Pearl Bank is an upcoming residential development that is proudly presented by Singapore's top developer, CapitaLand. One Pearl Bank, with its iconic design that features a curved and slender façade, stands 39 storeys high with 774 units that range from studios to penthouses. With the development standing tall at 178m, residents will get to enjoy the stunning views across the horizon that extends across the city and even up to the beautiful Sentosa as well. Along with the extensive facilities within the accommodation, One Pearl Bank seeks to provide a hidden oasis of peace and tranquility, a perfect private sanctuary for the affluent.
One Bedroom – What it offers
We first take a closer look into One Pearl Bank's studio apartment, which will start from 527 sq ft in size.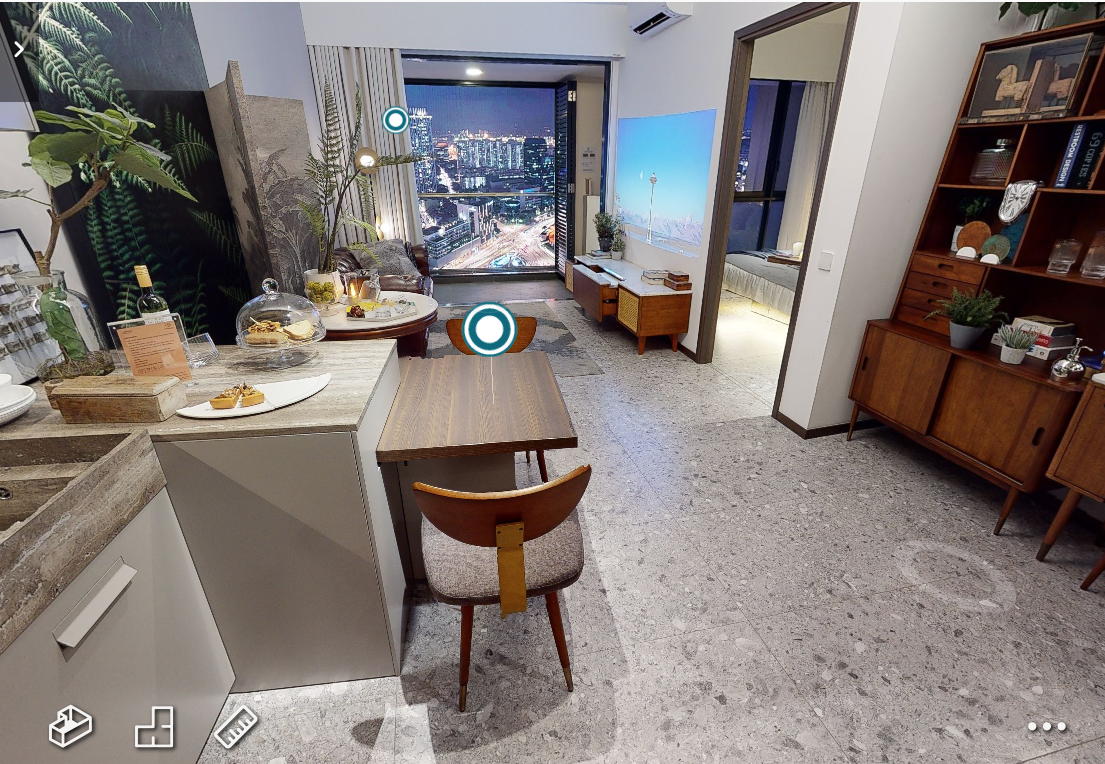 We are first greeted by a well-lit and spacious living room which extends all the way to the full height window that perfectly encapsulates the city skyline. This will give the room a more spacious and elongated look, making full utility of the unit layout. A closer inspection will show that there is an integrated swivel dining table, which is an efficient and innovative addition that ensures maximum utilization of the space available.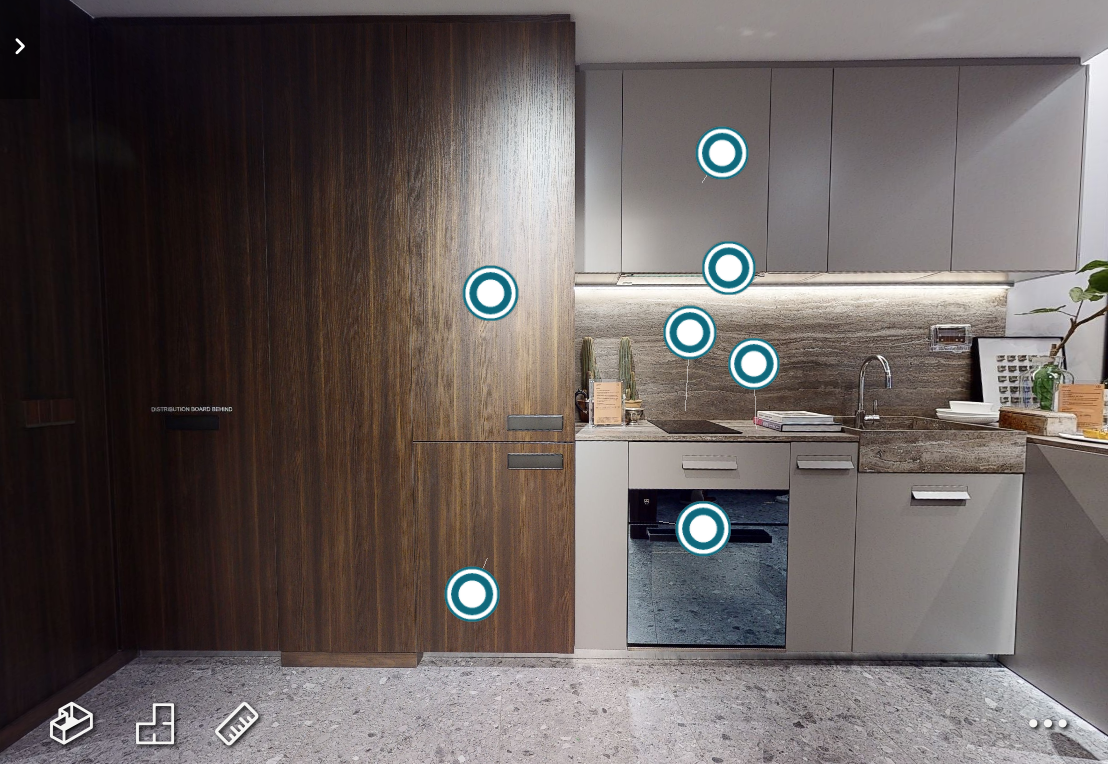 The kitchen also features top-class and high-quality furniture fittings, with built-in refrigerator, freezer and oven from the established brand V Zug. It also features an Italian-made Ernestomeda kitchen that definitely does the job while exuding unrivalled sophistication and grandeur.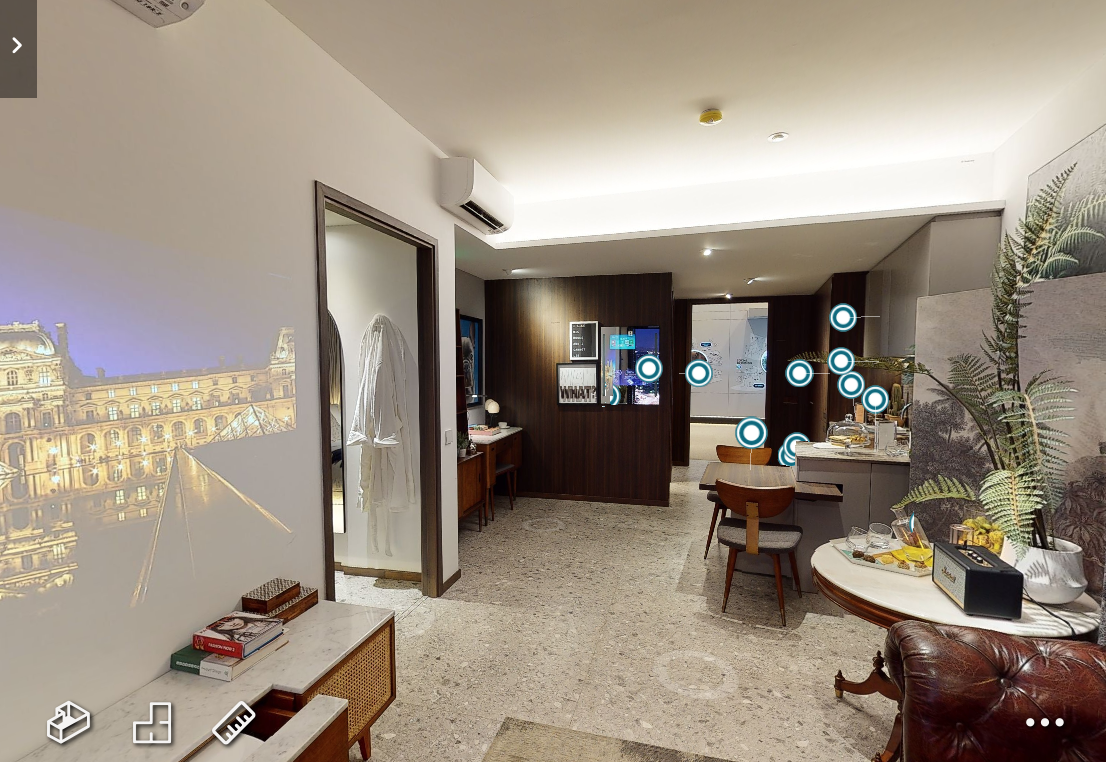 From here we can have a better view of the living room, which is well-lit and have its corners well-utilized to ensure that no space is wasted within the unit. LED downlights are installed, which is a great way to ensure efficiency in energy usage while doing a part for the environment.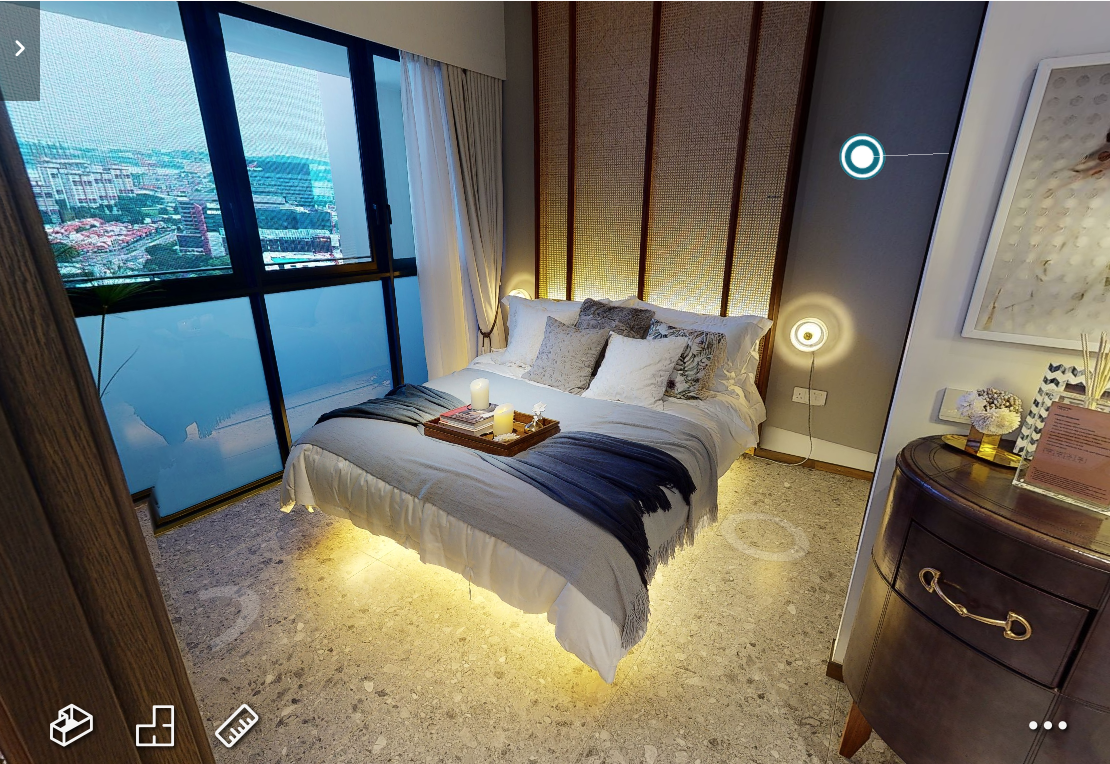 Then we get to the master bedroom, which definitely maximizes the advantage of the beautiful views with the full height windows right beside the bed – imagine waking up to such stunning views! Definitely a great way to start the day. Both day and night curtains are installed to ensure that you can enjoy the view or keep the sunshine out when you want to have proper rest.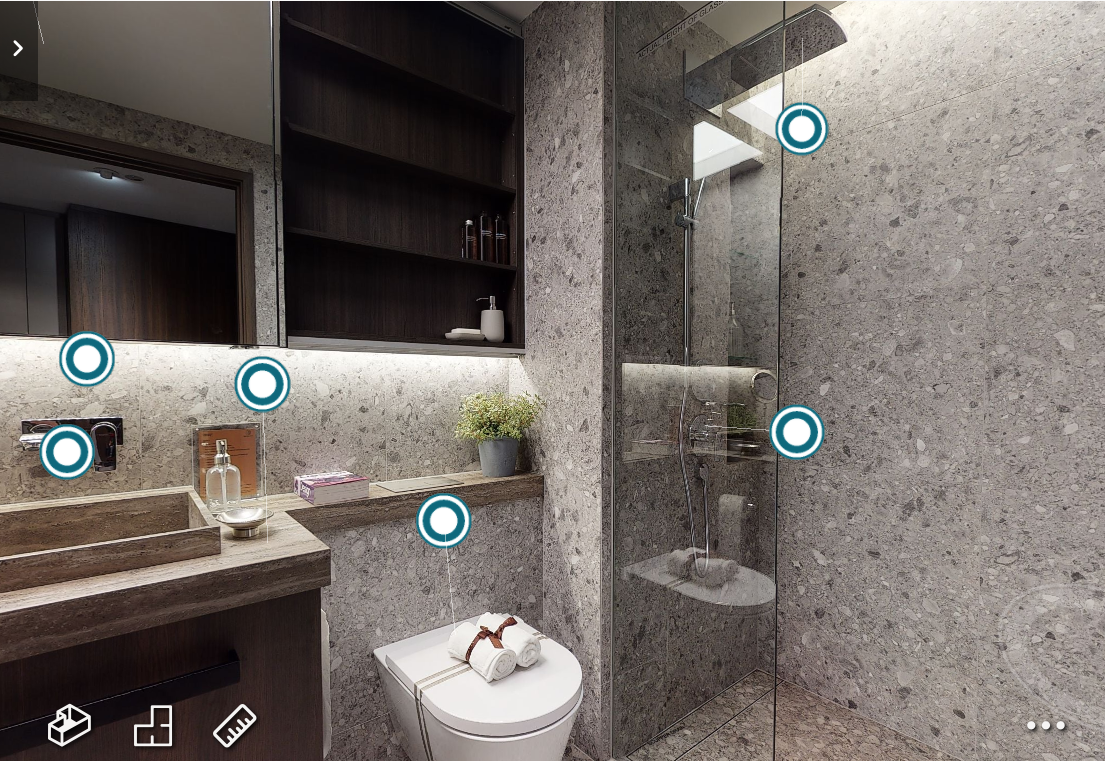 We finally get to the bathroom, which can be a tricky part for many units but not for this one – the space is greatly utilized by having a shower room to keep things clean, while ample space is allocated for the basin. Definitely a comfortable layout that accentuates the style and the design of the unit.
Two-Bedroom – What it offers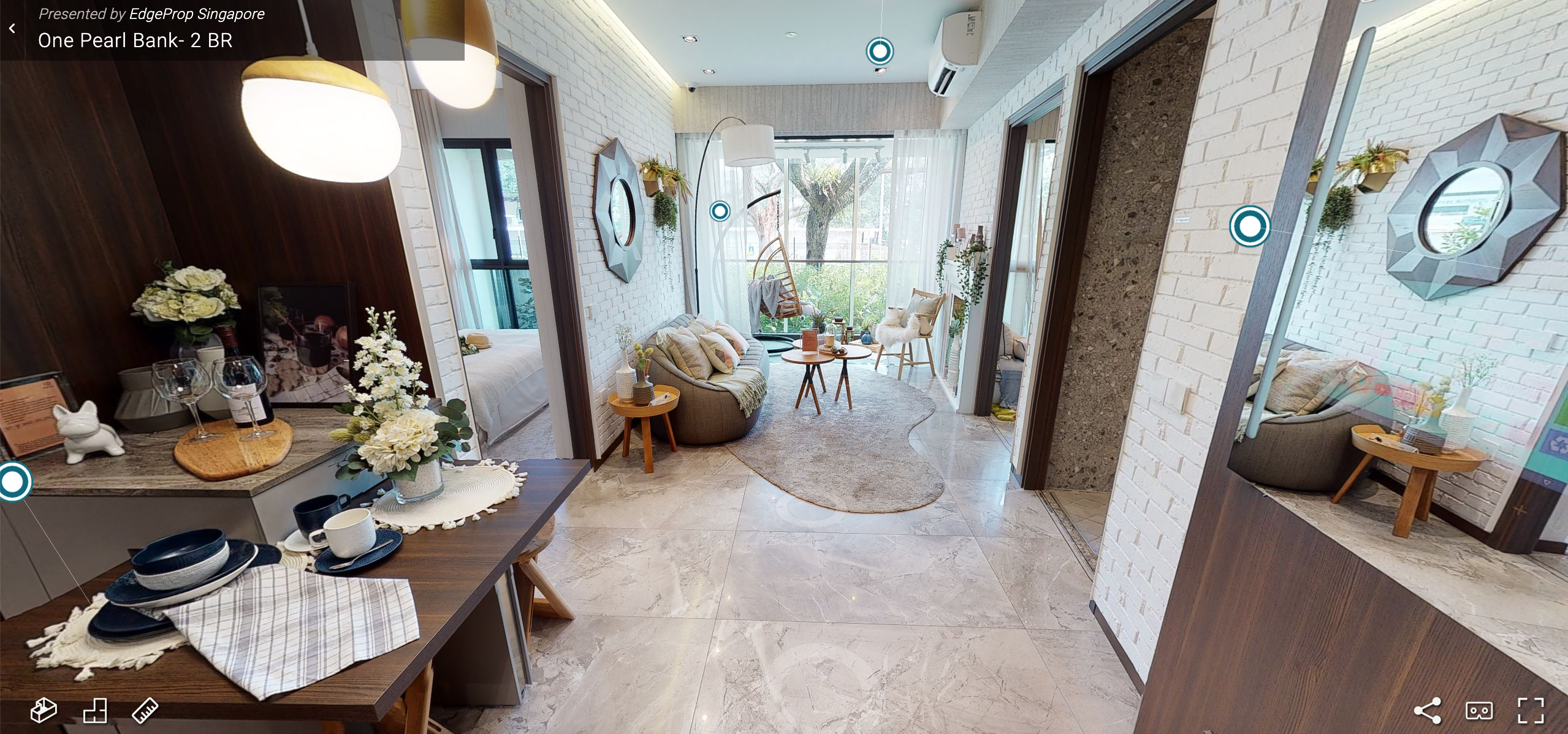 We definitely see a more spacious and expansive living room the moment we enter. The unit allows us to have a clear view of the kitchen at the side, the living room and even an extended area beyond, which could be a balcony or a garden or whatever you'd want that to be according to your home preferences.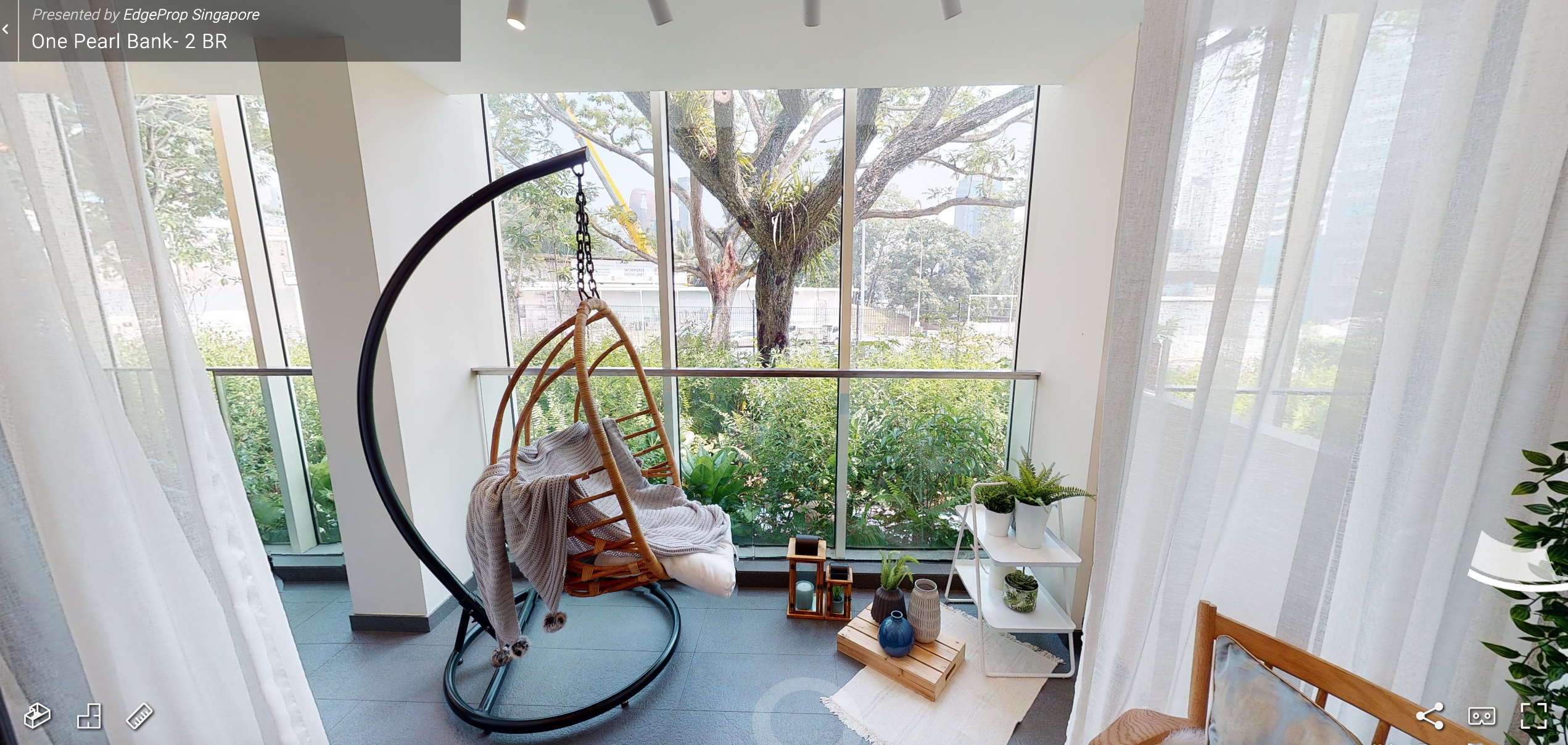 Here we can see that the kitchen here will also features top-class and high-quality furniture fittings, with built-in refrigerator, freezer and oven from the established brand V Zug. The Italian-made Ernestomeda kitchen once again makes an entrance here, which beautifully completes the picture for the elevated look.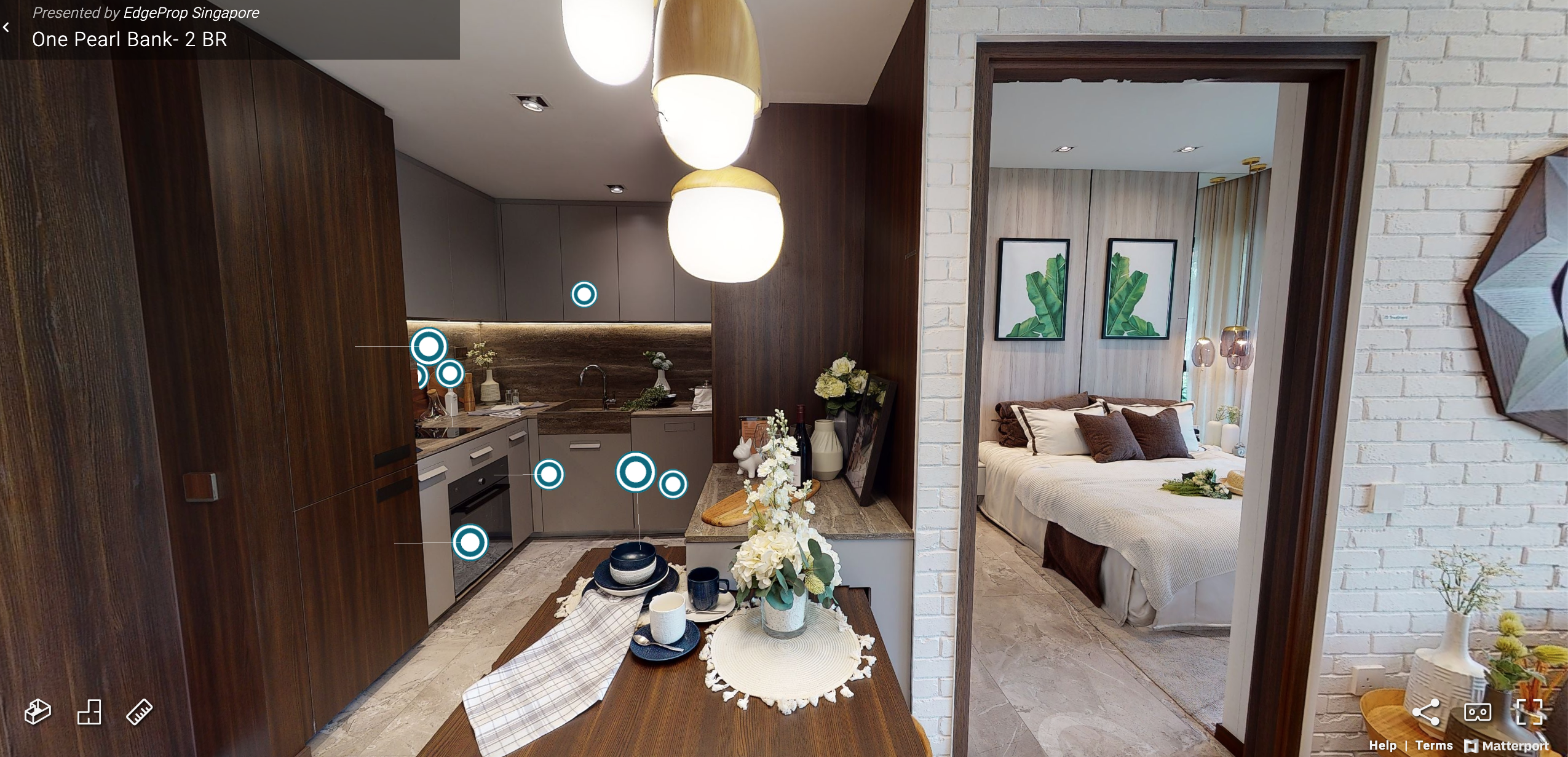 We then move on to the corner beside the living room, which brings us to a pleasant surprise! A beautiful and charming children's room is available here, which can be redesigned according to your little one's choices. Definitely a place perfect for them to grow in.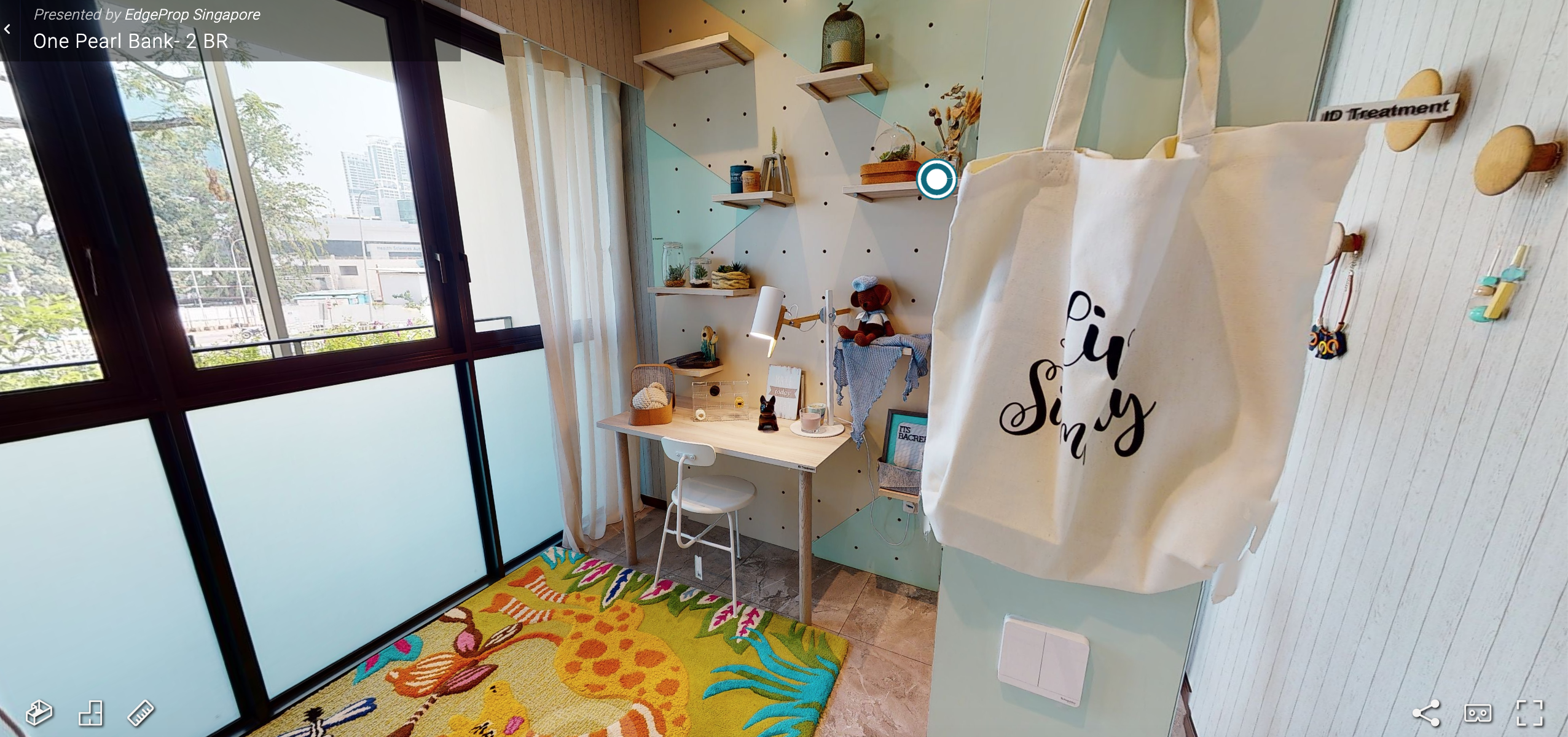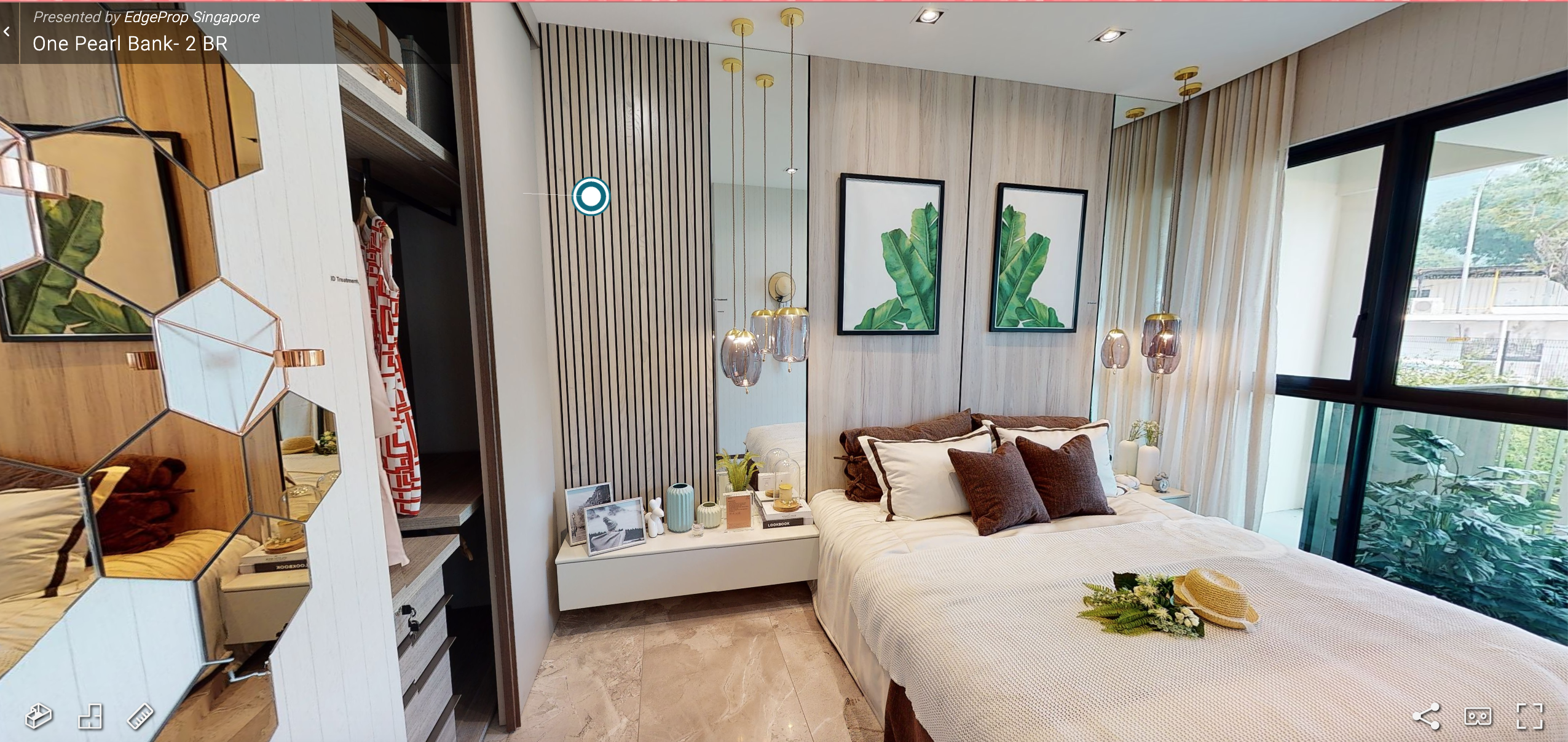 Here we have a more luxurious and spacious master bedroom, which accommodates more room for innovative designs that accentuates the sophisticated look of the room. Again, the full-height window is featured here to give you a bird's eye view of the beautiful city skyline, along with the day and night curtains. I would also like to add that ample space is allocated between each furniture, which is definitely good to see as residents will be able to lounge around comfortably.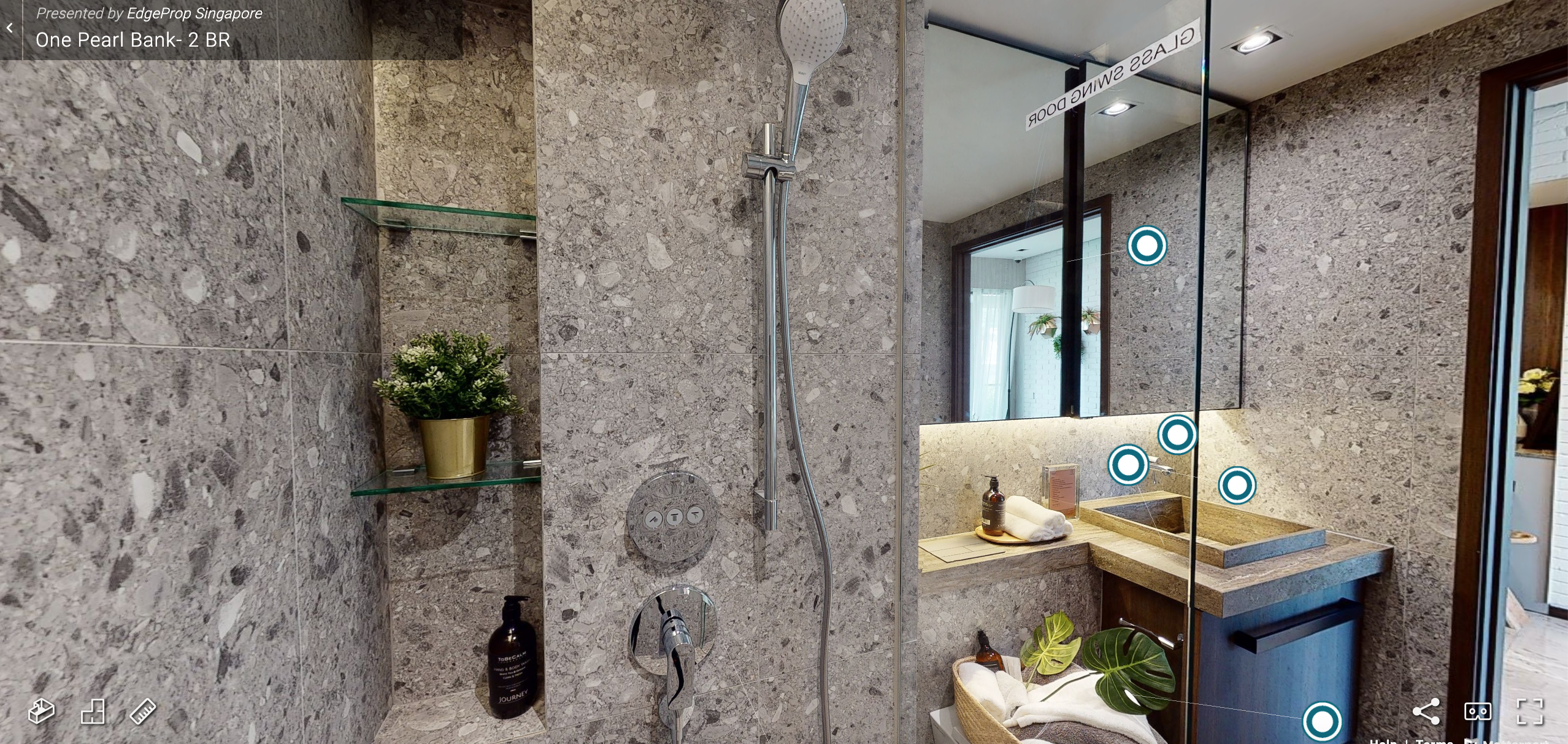 Finally, we get to the bathroom, which is definitely a size up and incorporates high quality finishes and top-class bathing equipment for a relaxing experience. Definitely a great plus!
Three Bedroom – What it offers
What the three-bedroom units at One Pearl Bank offers is nothing short of luxurious. The first thing that caught our eyes was the expansive and grand master bedroom, with high quality furniture fittings and a stunning view outside. With the room structure configured in such a way that maximizes the sunlight and space within the room, waking up in this beautiful room is definitely a dream come true.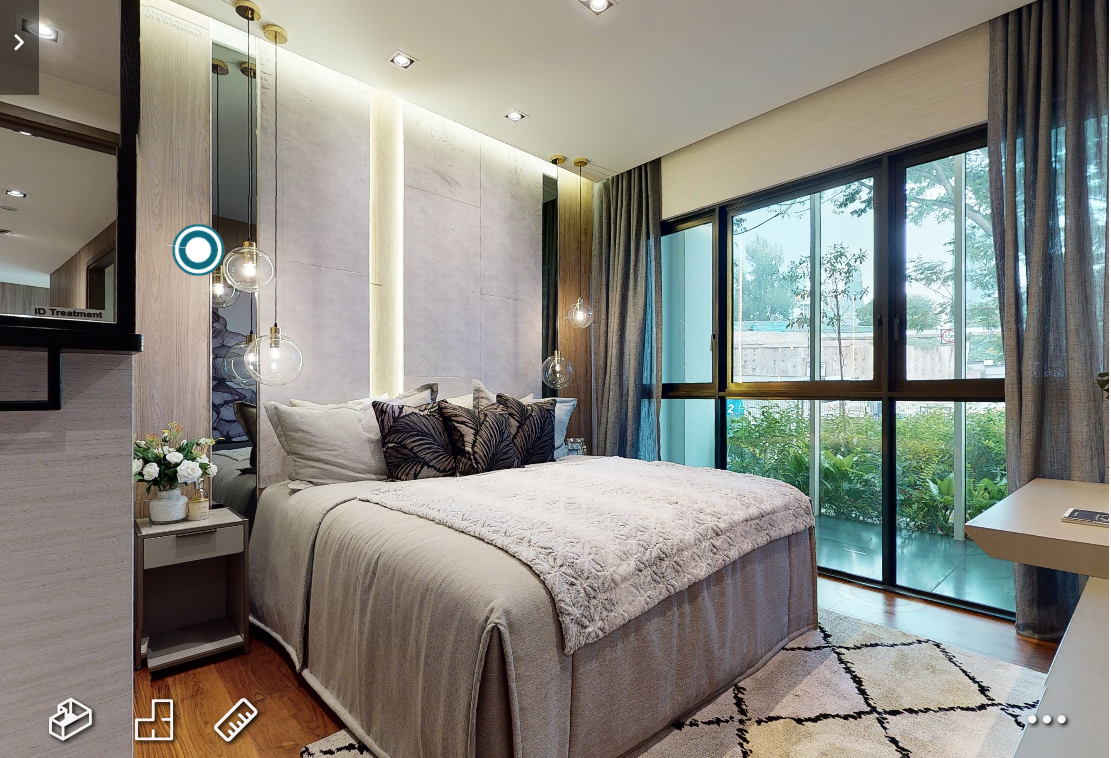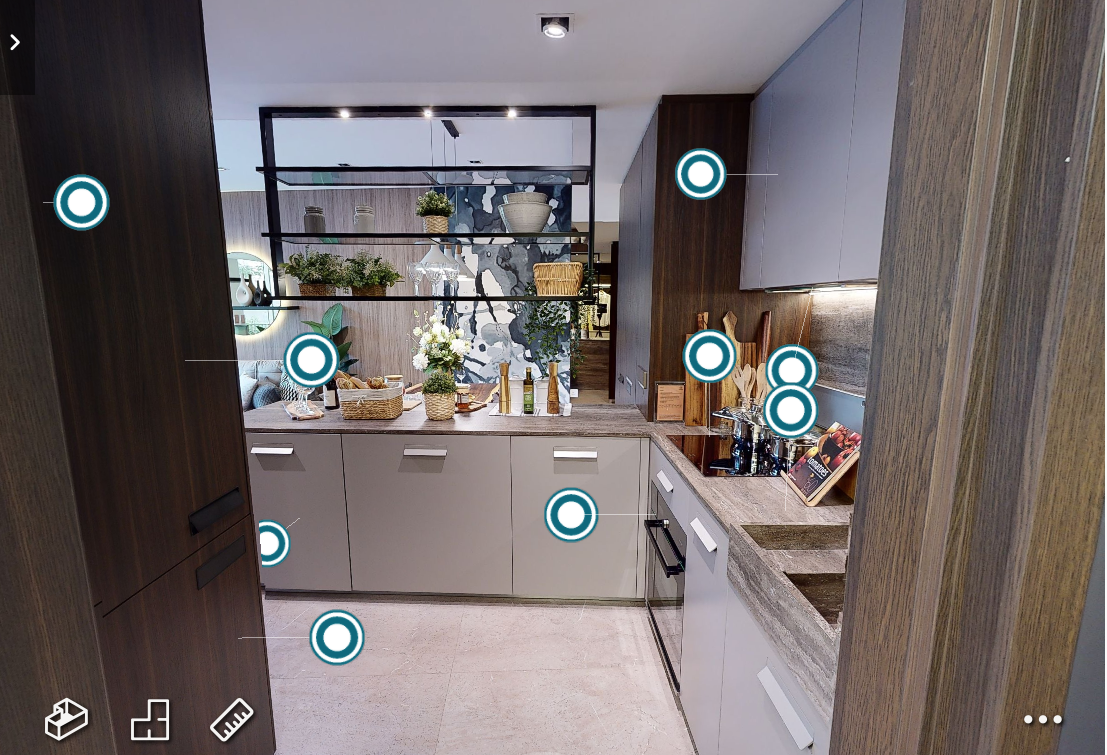 The kitchen counter is definitely more spacious and can accommodate much more cooking equipment here. Along with the greater selections of cabinets and walking space, there will be great comfort whipping up a meal here for your loved ones.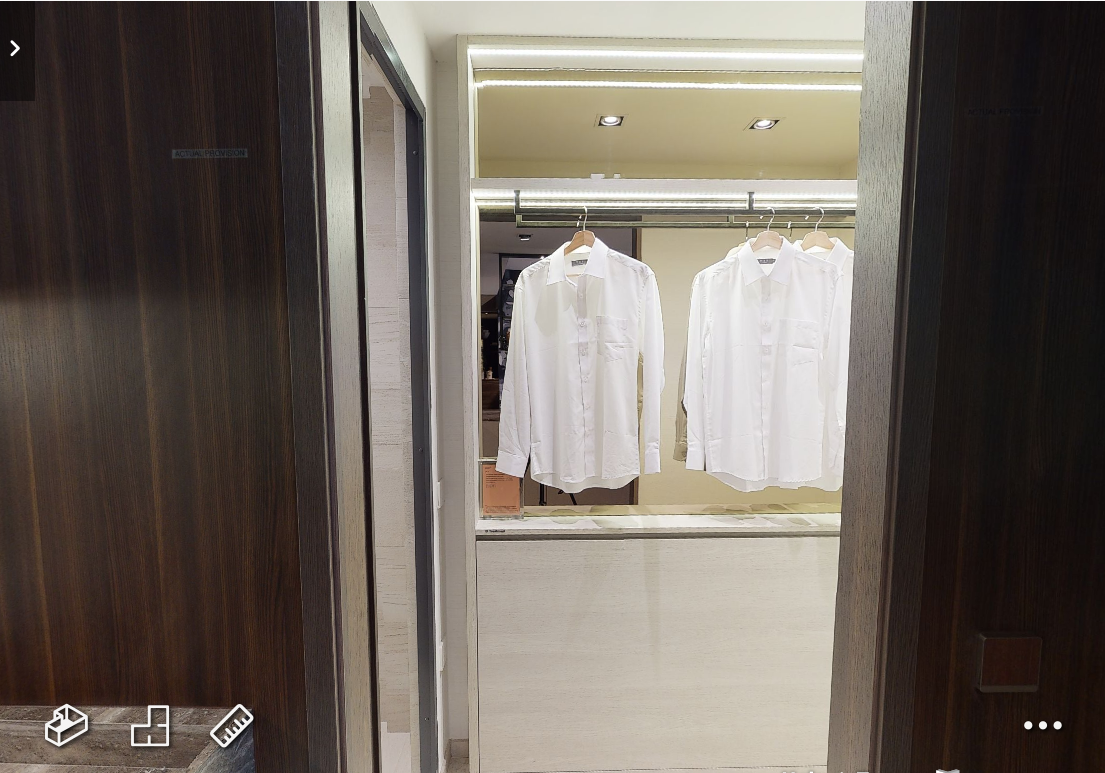 A special feature here would be the stunning walk-in wardrobe, which features LED lighting and a bathroom right beside it for convenience purposes. As you can see below, the walk way across the three bedrooms are spacious and well-lit, exhibiting much comfort living in this luxurious unit.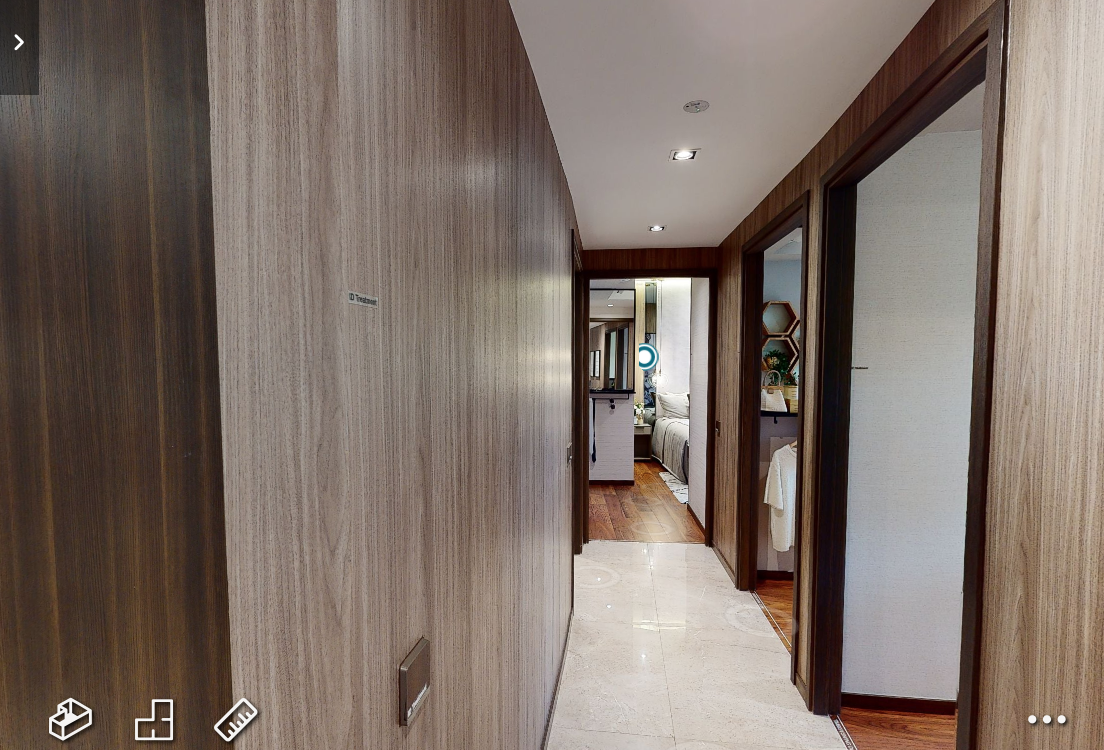 Location – More about the connectivity
With just a short 3 minutes' walk to reach Outram MRT station, One Pearl Bank definitely ranks high on connectivity and transport options as it is linked to the East-West Line, North-East Line and even the upcoming Thomson-East Line. Along with its Bank also has excellent connectivity through CTE, AYE, ECP & MCE, residents will only need a few minutes' drive to reach the Central Business District and Orchard Shopping District. With the upcoming 2019 Draft Master Plan being implemented in stages, we will get to see greater attractions and recreational options within the Central area and Greater Southern Waterfront, which will definitely be a boost for One Pearl Bank as well. With all these taken into consideration, it is not hard to see that One Pearl Bank is a haven for tranquillity without compromising on its connectivity.