As one of the newest luxurious additions to the district 02 in Singapore, Sky Everton is an upcoming property that commands an impressive spread of facilities within and an impeccable selection of amenities around the vicinity. With a short distance to numerous transport options like the Outram MRT interchange and upcoming Cantonment MRT station, Sky Everton is certainly one to anticipate for.
It will feature one tower of up to 36 storeys and a total of 262 residential units, with a comprehensive selection of amenities and facilities for residents to enjoy.
Two-bedroom units– What does it offer?
A walk into the entrance and we see that the two-bedroom unit is adorned with classic marble detailing that matches well with the wooden furniture across the living area to craft a sophisticated and luxurious atmosphere.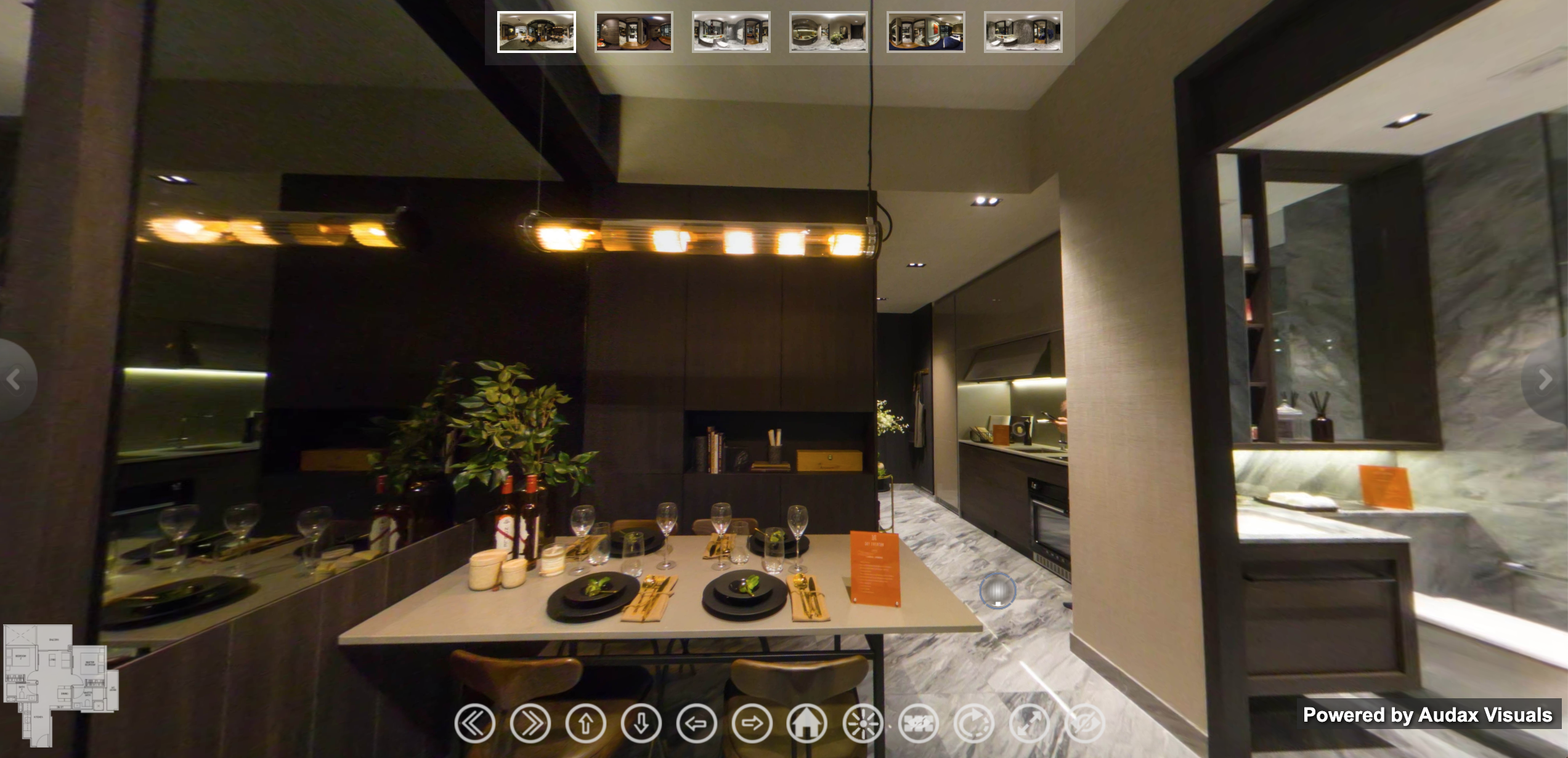 At the side of the living space we can also take a sneak peek into the bathroom area, which also runs the luxurious marble prints that maintains a clean and refreshing look. Along with the high-quality bathroom equipment and tools, we are definitely satisfied with the bathroom layout and design.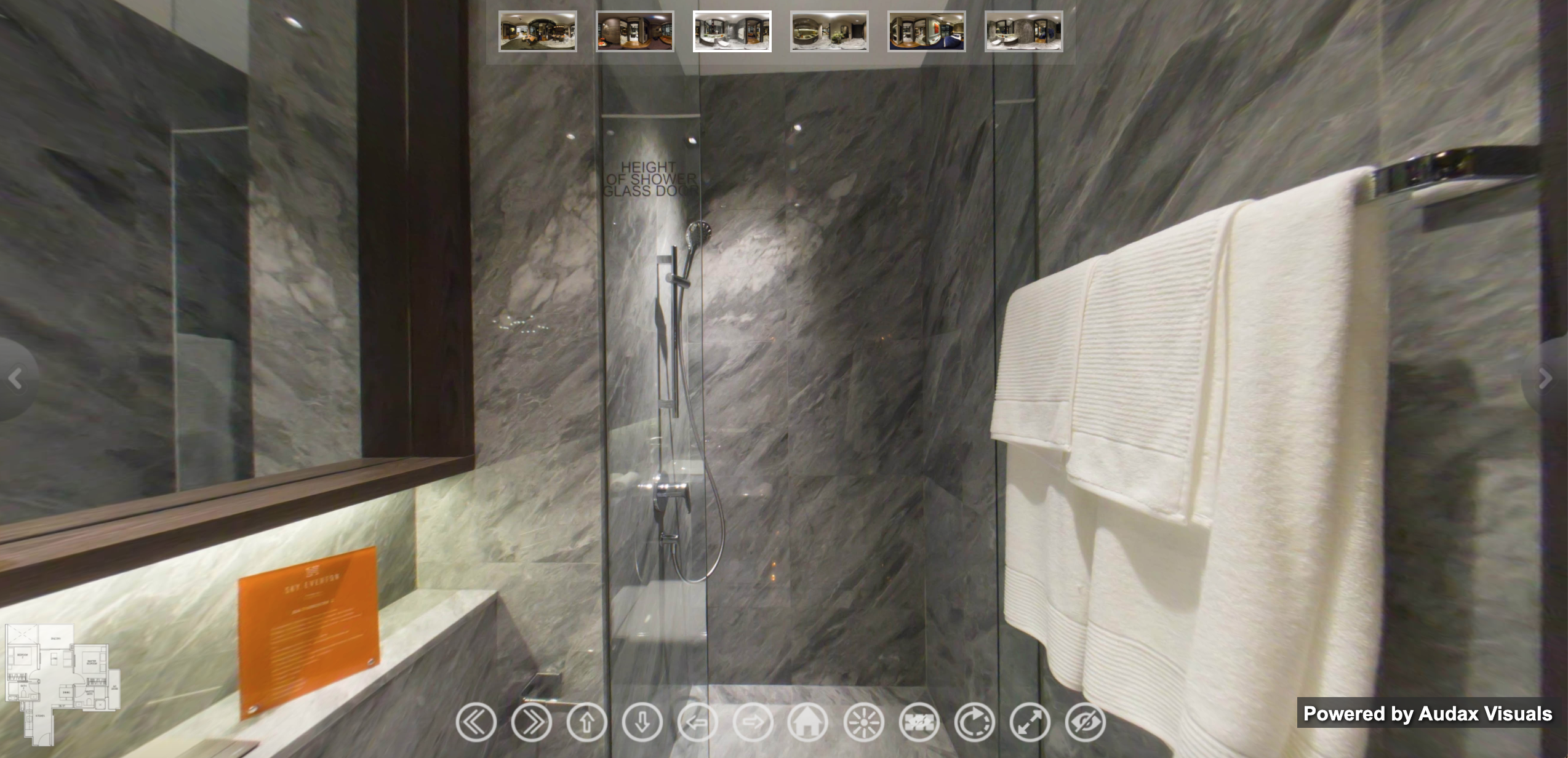 Moving on we reach the master bedroom area, which has innovative designs including the backlights in the wall and a spacious display of shelf to keep your items neatly. There is ample walking space as well, ensuring comfort. The colour scheme creates a serene and calm atmosphere, which is something that many will prefer for a good rest.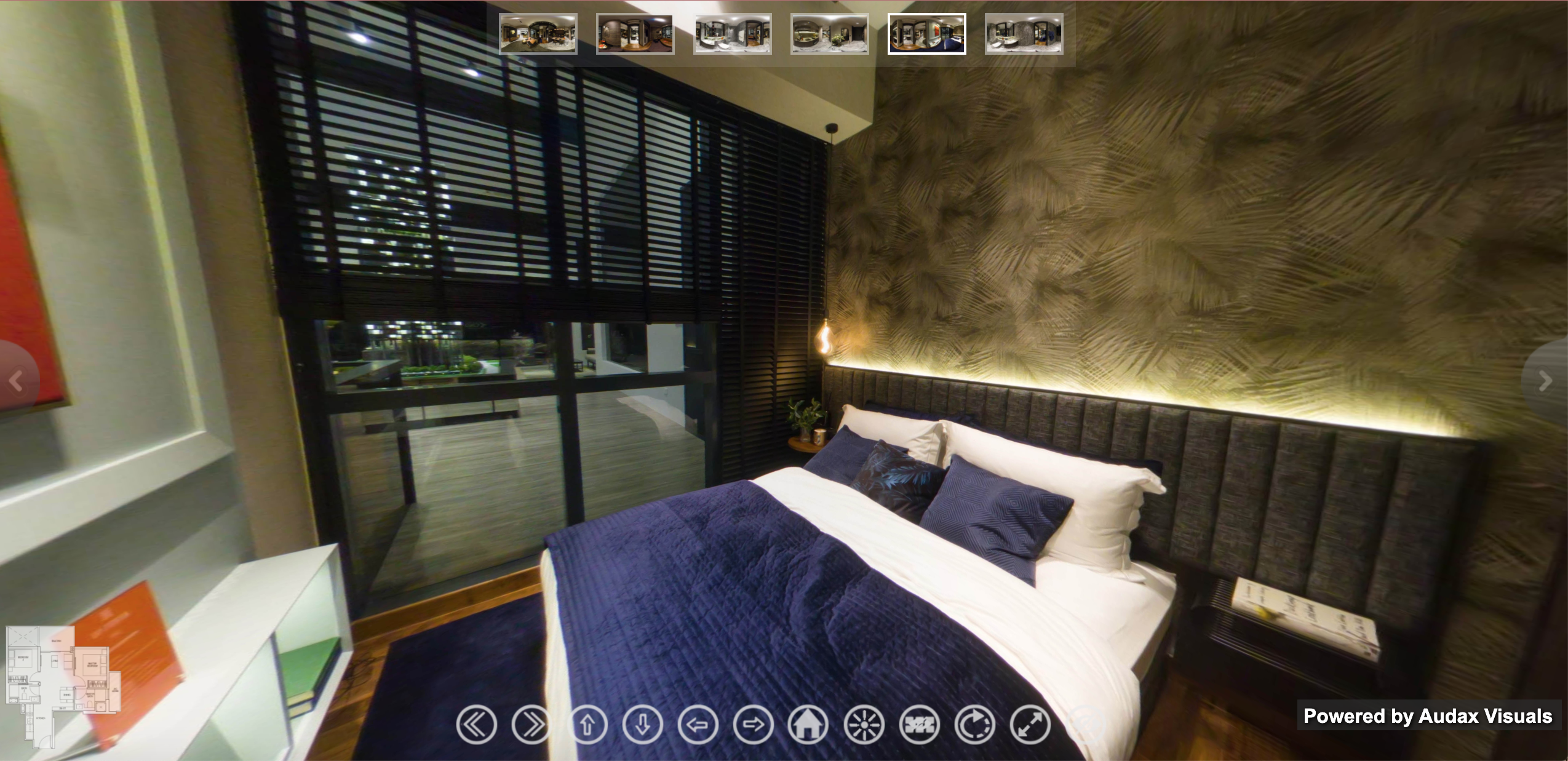 Three-bedroom with Study Room units – What does it offer?
We are pleasantly surprised with the bright layout of the living area, which is well-lit and beautifully adorned with artistic paintings. The couch in the living area extends to the dining area, which is a careful and great use of space for more sitting area.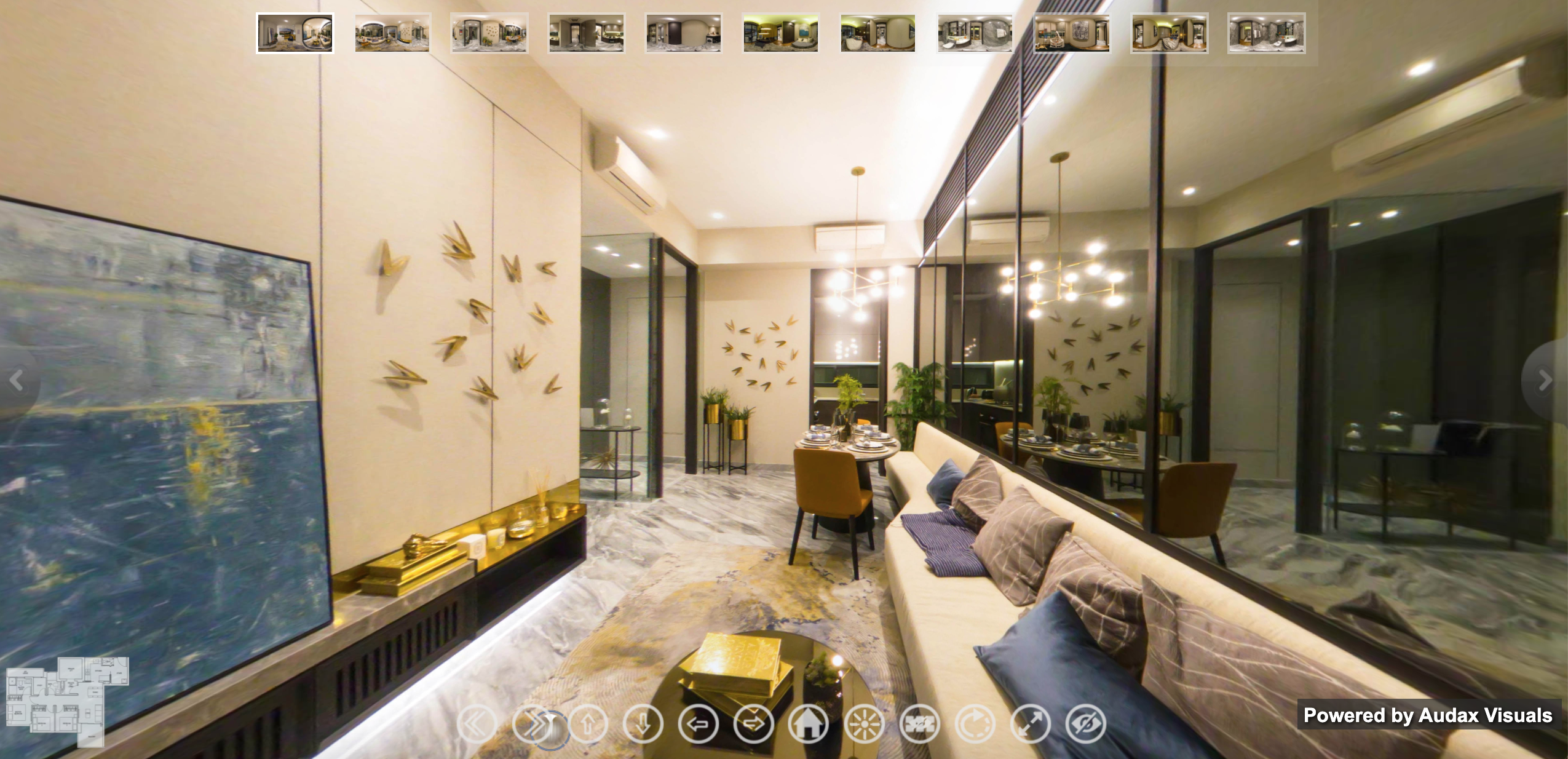 And again, we see the marble details across the living room and the bathroom, which creates an air of sophistication and grandeur. Not only is it easier to clean and manage, it is also very aesthetically pleasing to the eyes as well!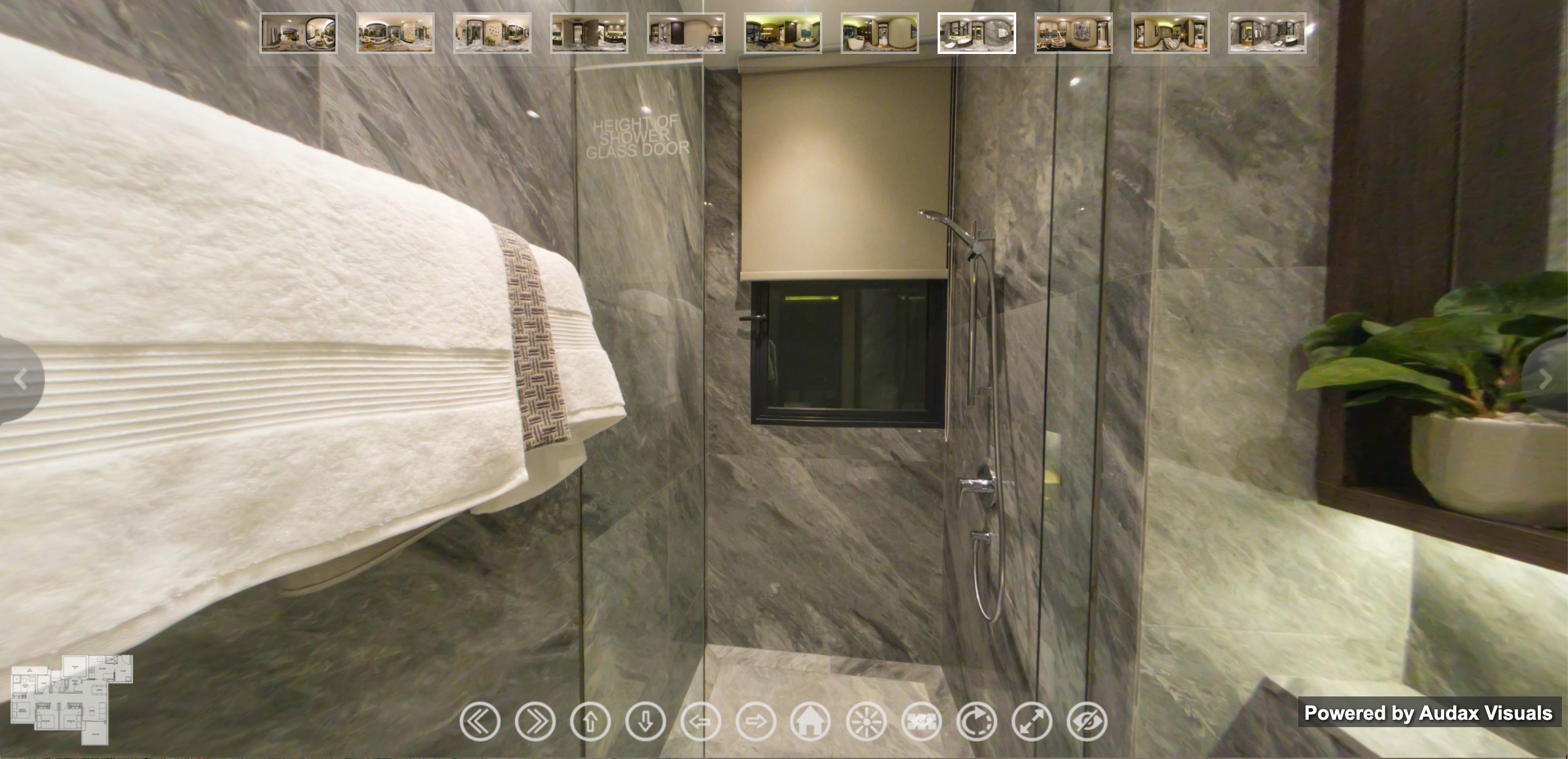 We then move on to reach the master bedroom, which features full height windows to allow natural light into the room. We also see ample walking space around the bed area, which is always a plus! The room features darker tones for a serene and soothing vibe, which may be a huge plus for some. That being said, do note that you can always change up the furniture to your preference – so the takeaway here being the efficient space allocation, walking area and high-quality flooring and furniture being used.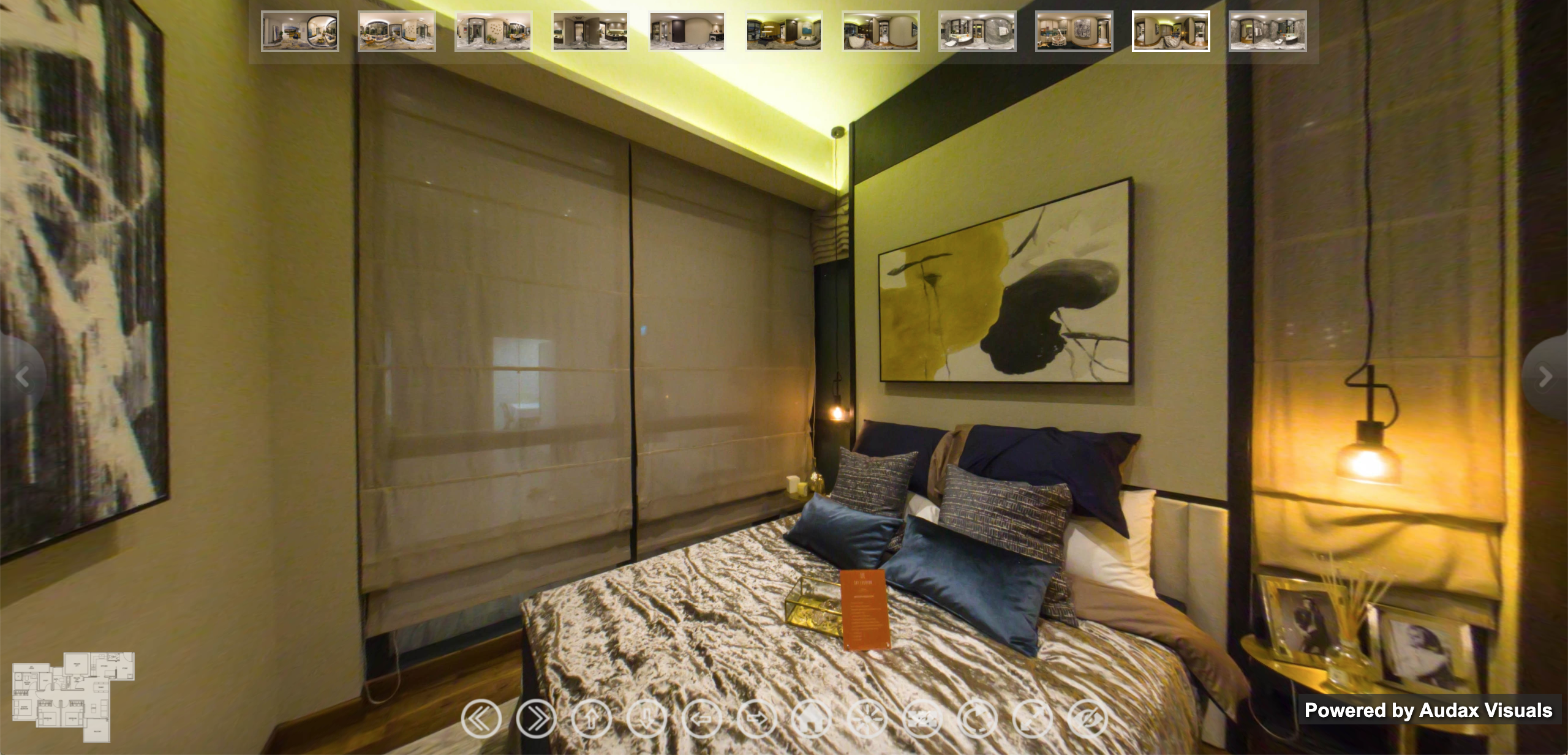 Finally, we get to the kitchen area, which features a spacious cooking area with a comprehensive selection of cooking equipment. It is coloured in shades of dark brown and white, which is a classy colour that is easy to manage and keep clean. Along with the good placement of kitchen lights, the area is well-lit even with the dark brown furniture, creating a classic and grand cooking space for you to enjoy.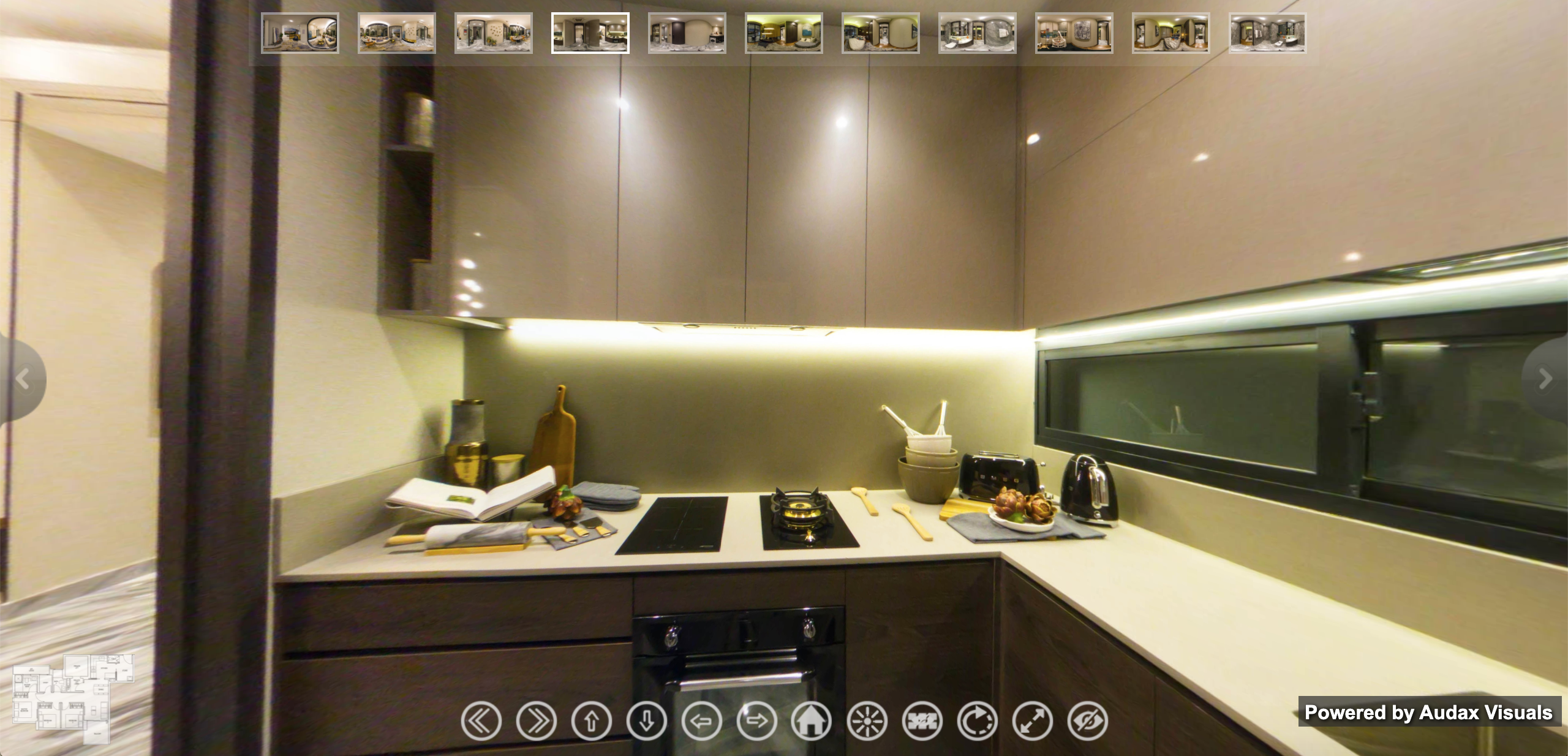 Location – More about its connectivity
Sky Everton certainly stands out due to its excellent connectivity and unrivalled spread of amenities within the vicinity. For one, this property is accessible through numerous transport options including Outram Park MRT station that connects residents to both East-West Line, North-East Line and the future Thompson-East Coast Line. In addition, it is also close to the Maxwell MRT and Tanjong Pagar MRT station as well. This also implies that residents are within walking distance to the huge stretch of offices at Tanjong Pagar, and is also very near the Central Business District as well. 
Residents will also be pleased to know that there are numerous shopping malls nearby, including Tanjong Pagar Centre, Pearls Centre and People's Park Complex. All of these options have numerous shopping and dining selections, which are perfect ways to spend a family outing on. Furthermore, residents can also pick up daily essentials and stock up necessities from the NTUC Fairprice and Giant nearby as well. In addition, nearby the area would also be the Chinatown Street Market, for affordable and delicious cuisines.
Otherwise, residents can also take a short trip to reach the famous Clarke Quay area, which is a great place for fine dining, great wine by the beautiful scenery and generally a great place to relax at. There is also luxurious shopping options at the The Shoppes at Marina Bay Sands, which offer worldwide famous brands, designer selections and even more fine dining options to choose from. With a balance of work, life and play within the vicinity of Sky Everton, it definitely ticks all the boxes when it comes to a dream home for many!